Did you know that Canadians earn an average salary of $51,000? This impressive figure is based off a study by Workpolis conducted in 2017. Not bad right? And that is just the average Canadian! You might already have one of the many jobs in Canada that could earn you $5,000 a month easily. Find out below!
What are the Best Paid Jobs in Canada?
If you have a well paying job, you can ensure that you and your family have a fantastic lifestyle. Here are just some of the jobs that can net you at least $5,000 a month.
Account managers can definitely earn a very hefty salary, taking home an average of $83,000 a year! If you worked in Saudi Arabia, you would only earn an average of $53,723. The hourly wages in Canada are much higher, sitting at an average of $44hr and wages can even go up to $72hr. Some of the best provinces to work in Canada as an account manager are Nunavut ($67-$95hr), Alberta ($53-$84hr) and Ontario ($50-$72hr).
Business management consultants also make our list of some of the best paid jobs in Canada in 2018 with an average salary of $77,728. The average consultant can earn $36hr while the more experienced take home $53hr. Are you a business consultant looking for work in Canada? Then check out the province of Alberta that pays an impressive $39 to $50 an hour. Manitoba has even better salaries for consultants, here you can earn around $35 to $56 an hour.
Aerospace engineers are really important for Canada's growing aerospace projects, which is why the average aerospace engineer can expect to take home $75,400 a year. Some of the provinces that focus most closely on the aerospace industry are British Columbia ($39-$63hr), Ontario ($40-$53hr) and Quebec ($ 44-$74hr).
Software engineers are also in high demand and their salaries reflect this. As a software engineer in Canada, you can take home an average of $71,000 a year. The average engineer earns around $43 an hour which is nothing to sneeze at.
If you live in the UAE, you will normally get paid an average of $45,002 a year, nearly 40% less than you would if you lived in Canada! If you work in tech hubs like Alberta, you can earn $49hr to $72hr as a software engineer. Ontario is also a great place to work where you can earn $46hr. Manitoba also make this list as one of the better paying provinces where you can take home $42hr all the way up to $57hr for your work.
Welders make our list as some of the best paid workers in Canada. The average welder can pull in $57,000 a year, while some of the top earners can get up to $65,000! Did you know that the average American only earns $43,312 a year as a welder? No wonder people choose Canada. Thanks to the strong steel industry in Canada and the booming housing market, being a welder is a great job to have at the moment. Don't know where to work in Canada? Check out Alberta where you can earn $33hr all the way up to $45hr. Newfoundland and Labrador (NFL) is also a good place to look for work where on average you can get $33hr. British Columbia pays around $28hr to $40hr!
If you are a qualified pharmacist, then Canada is just the place for you. The lowest paid pharmacist pulls in $54,112 a year and the top earners can get up to $144,300! Most pharmacists in Canada earn $104,646 each year. Not bad right? The best areas in Canada to work as a pharmacist are in Alberta ($116hr-$138hr), Manitoba ($110hr-$141hr) and Quebec ($112hr-$161hr).
Family physicians are some of the best paid employees taking home a very substantial $147,100 a year! As a doctor you can take home a healthy average of $61 an hour and if you are a highly experienced doctor, you can earn a fantastic $146hr! Just note that as a medical professional if you qualified as a doctor outside of Canada, you will need to have your qualifications assessed by the local medical boards or organizations.
Registered nurses are also very well paid in Canada due to medical shortages in the nation. On average, most registered nurses can earn $73,000 a year, getting around $37hr. Areas like the Bahamas only pay an average of $34,173 a year to qualified nurses, while places like Mexico only pay $7,696 year. Some of the areas in Canada hardest hit by a shortage of skilled registered nurses are the NWT ($56hr-$73hr), Nunavut ($68hr-$87hr) and Yukon ($46hr-$61hr). You should know that if you qualified for your degree outside our Canada, you must register with the local medical authority in the province you choose to live in before you can work in Canada.
Jobs You Do not Need a University Degree for
Can't see your job here? Not to worry, you may have some of the jobs that Canada is on the lookout for!
Cooks can earn at least $33,000 a year, with the average cook pulling in $13 an hour. Did you know that a cook in the Philippines earn as little as $2,741 on average? There are so many reasons why people choose Canada, better paid jobs are just one of the reasons. Some of the best paid province to work as a cook are Yukon ($18.2hr) and Nunavut (18.63hr).
Farm labourers can earn an average of $45,781 a year. Some of the best places to work are in Alberta ($20hr up to $30hr) and Saskatchewan ($20hr up to $29hr), which is one of the largest farming industries in the whole of Canada.
Working as an electrician can net you a healthy average of $62,366 a year. In this occupation you have your pick of provinces to choose from. The best paying provinces are Alberta ($34hr-$37), NFL ($33hr), Ontario ($30hr), Quebec ($33hr) and Saskatchewan ($34hr).
Construction inspectors are definitely in demand due to the rising housing market and real estate values. As a construction inspector you can earn an average of $58,897 a year with an hourly pay of $32. Check out Alberta ($45hr-$63hr) and NFL ($35-$39hr) that hire some of the best paid construction inspectors in Canada.
Real estate agents can pull in a respectable $59,559 a year on average! The best housing markets in Canada at the moment are in NFL that pays anything from $61hr up to $205hr. This is not the only province that is in the market for a good real estate agent. Saskatchewan is willing to pay an average of $53hr to $116hr, while New Brunswick pays around $50hr with some of the best real estate agents pulling in up to $98hr!
Heavy duty truck drivers are exceptionally well paid thanks to an increasing number of drivers retiring in the next 10 years. This means that if you are a heavy duty truck driver, you can earn an average of $50,500 a year! Some of the provinces hardest hit by the lack of skilled truck drivers are Alberta $27hr) Northwest Territories ($27hr-$32hr) and Yukon ($29 to $35 an hour).
Web developers are flourishing in Canada thanks to the growing global tech industries. As a web developer in Canada, you can bring home a tidy $58,040 a year. On average you can pull in $28hr which can also go as high as $46hr. The best provinces to work as a web developer are in Alberta ($29-$50hr), Ontario ($29hr)and Quebec ($28hr- $43hr).
Grocery clerks in Canada can also earn a decent enough salary with $24,000. If you happened to have this job, you should try to find work in the Northwest Territories which pay anything from $16hr to $30hr and Saskatchewan that pays grocery clerks between $13hr to $20hr.
Maids. Cleanliness is next to godliness and boy are Canadians strong believers in hygiene with the average maid taking home around $25,350 a year. Because of the large tourist market, working as a maid or for cleaning services can be quite profitable especially if you work in the Northwest Territories that pay around $17 to $22hr. Quebec is also a good place to work as a maid, ($16.50-$19hr) especially if you are a French speaker.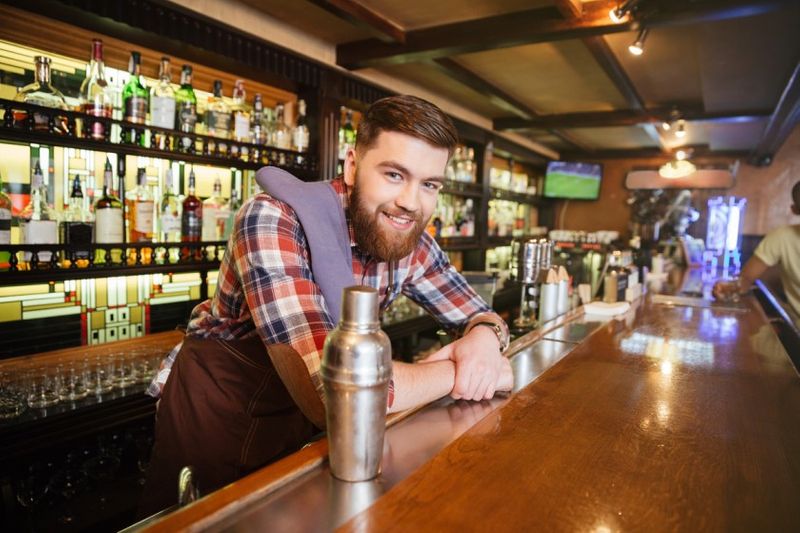 Bartenders pull in $11 an hour with some of the better places to work are Alberta ($15hr to $22hr), Quebec ($16hr-$24hr) and Saskatchewan ($15hr-$23hr). One thing you should know is that Canadians tip exceptionally well. The average Canadian will tip at least 20%, so if you know how to work the bar, then you can take home some really sweet tips, especially during the holiday season!
Learn How to Immigrate to Canada
Do you have any of the jobs above? Think you have what it takes to make Canada your new home? Find out now. Sign up on our site and we will contact you to talk about your immigration options.