With its high salaries, high quality of life, relatively low cost of living, and booming job market, choosing to live and work in Canada is obvious. In addition, there are many Canadian jobs for foreigners and high demand for specific occupations in certain provinces.
Finding a job in Canada can be daunting as a foreigner, but it's not impossible. Canada is a land of opportunities for skilled workers from all over the world. The country has a robust economy, a high standard of living, and a welcoming multicultural society.
Canada's economy is growing, and the country needs more skilled workers in many sectors. That's why the government has opened its doors to foreign workers who can contribute to the country's prosperity. However, finding a job in Canada can be challenging, especially if you must become more familiar with the job market and the cultural norms. In these three steps, we can show you how to get a job offer from Canada.
Step 1: Do Your Research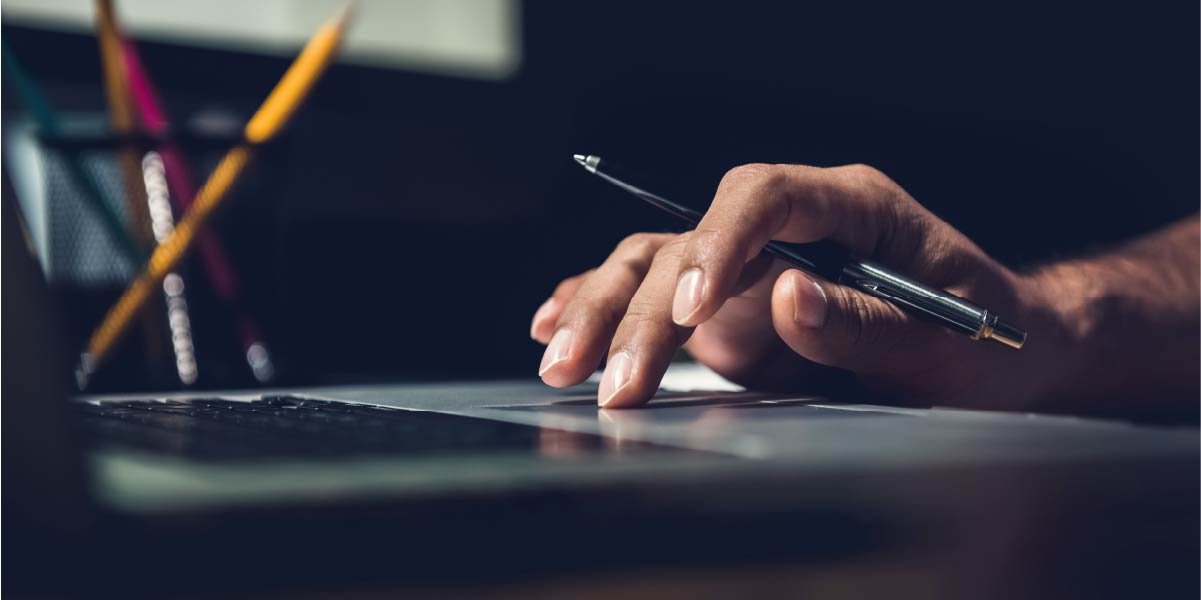 Your country's job market, application processes, in-demand occupations, and job titles can differ. Therefore, an excellent way to see if you're able to live and work in Canada is to ask yourself each of the following questions:
Are you Building a Professional Network?
As in any career path, who you know can make a massive difference to your job prospects, networking can give you even more opportunities to find Canada jobs for foreigners. In addition, there are multiple ways to network within your industry in Canada.
The best way is to network in person. That personal touch helps build rapport and lets prospective employers know you and your work. The best way to do this from outside Canada is to attend international conferences, summits, or job fairs to meet other professionals from within your industry.
However, this opportunity is only available to some. So a far more accessible but still highly effective way to network is online. Thousands of fantastic networking sites allow you to contact plenty of people from your own home within your industry. This step is a must for people who cannot attend networking events. A few examples of the many networking sites available to you are:
Integrating Newcomers (construction)
Active Engagement and Integration Project (write a resumé, get credential accredited, online job fairs, and prepare for work in Canada)
Global Onboarding of Talent Initiative (GO Talent) (information technology)
Canada InfoNet ( learn about the workplace and culture in Canada as well as prepare for work in Canada)
Settlement Online Pre-Arrival (SOPA) (general job strategies and preparing to work in Canada)
Pre-Arrival Supports and Services Program (PASS) (healthcare, particularly nursing)
BuildON (construction, skilled trades, engineering)
ACCESEmployment: Canadian Employment Connections and Entrepreneurship Connections Pre-Arrival (CEC-ECP) (engineering, entrepreneurship, finance, leadership, human resources, sales and marketing, supply chain management)
Connexions Francophones (French Speaking Newcomers)
Depending on your occupation, another fantastic way to build your network is to utilize the sources provided by the Canadian government. Two great Canadian government portals are Service Canada and the Canadian Job Bank.
Another means of networking is to volunteer your services to Canadian companies. Volunteering is often a great way to give back to the global community and gain Canadian work experience.
Are Recruiters On Your Side?
To maximize your chances of getting a job in Canada, you must have a positive image with recruiters. This is because they ultimately decide whether or not you get your job offer.
A great way to ensure you don't get on recruiters' wrong side is to be selective about the jobs you apply for. If you only apply for jobs you're confident you're sufficiently qualified for, recruiters are far more likely to take you seriously.
Another way to build rapport with recruiters is to be proactive about job applications. Be sure to follow up on applications if you are still waiting to hear back for a prolonged period. Be sure to thank your recruiter at the end of the process, whether your application is successful.
How is Your Online Reputation?
You must ensure your online reputation is the best. Keep active on sites like LinkedIn to ensure you're well-received online. Keeping busy will massively increase your chances of getting a job and how seriously recruiters take you.
Ensure your credentials, experience, and qualifications are current.
Step 2: Choose Your Destination
As mentioned before, one of the major deciding factors in getting a job and getting your visa allowing you to live and work in Canada is the province in which you choose to work. The first thing is looking at where your job may be in demand. Having a high-demand occupation in Canada can massively improve your chances of landing work in Canada and getting a worker's permit or permanent residency in Canada. As it currently stands, the Canada jobs for foreigners most in demand are as follows:
IT and Support Desk Specialists;
Administrative Assistants;
Cyber Security Specialists;
Web Developers;
Mobile Application Developers;
Big Data Scientists and Data Analysts;
Digital Marketing Specialists;
Logistics/Transportation Managers;
Early Education Workers; and
Health Care Support Workers for Seniors.
That said, in-demand occupations differ from province to province, depending on the prevalent industries and gaps in the labor market.
Once you've found which province may need you the most, the following way to get a job offer from Canada is to do your networking.
This map can give you a good idea of where your job may be in demand.
A second major factor to consider is where the best job market is. If your job isn't in demand, looking to move to a thriving job market and growing industries is your best bet. Of course, the obvious choices are Toronto, Montreal, and Vancouver. Many smaller cities have more job vacancies, depending on the industry.
Many smaller cities also have immigration pilot programs for specific industries, which is essential in our next step. For example, programs like the Rural and Northern Immigration Pilot (RINP), Atlantic Immigration Pilot (AIP), and Agri-Food Pilot (AFP) seek to actively present skilled migrants within specific industries by fast-tracking their visa application process.
Step 3: Localize and Send Off Your Resumé
Your resumé is the primary way you will present yourself to potential employers. Therefore, your information must be transparent, up-to-date, and verifiable. A significant way to ensure your resumé will have maximum engagement with potential employers is to structure your resumé as follows.
First, present your contact information. Your name and contact details, like phone number, email, and residential address, should be the first information your potential employer sees. Ensure you have a professional-sounding email address and an easily accessible phone number. In Canada, your date of birth, gender, marital status, or parents' names are not required for your resumé.
Second, you should include a professional career summary of 4 to 5 short sentences that describe your latest job, experience, and vision for the future.
Third, you must include your work experience. You should name the companies you've worked for in the past, your respective job titles, duration of employment, and key responsibilities in each job. We recommend you add around 4 to 5 duties or responsibilities for each role.
A great way to describe your duties and responsibilities is via the SPAR method:
Situation

E.g., I worked with a team.

Problem

E.g., We improved an inefficient factory to make it more efficient.

Action

E.g., We did this by redesigning the factory layout and improving the data systems.

Results

E.g., This saved the company $250,000 monthly in lost inventory.
Fourth, ensure you include your qualifications, presented in a way that is clear and easy to understand for Canadian employers. Finally, the most important thing concerning your education for the purposes of immigration is to complete an Educational Credential Assessment (ECA). Here's a full breakdown of why an ECA is essential and how to apply and complete one.
Another important tip is to use recognizable language for Canadians. For example, when referring to secondary education, choose terms like "high school" and "Grade Points Average (GPA)" over more local descriptors. The easier your resumé is to understand, the better your chance of impressing potential employers.
Once your resumé is complete, it's time to contact potential employers and present your resumé. An excellent place to start is on some Canadian Job portals such as Monster or Indeed.
Below is an excellent example of what your resumé should look like after you've followed these steps.
Employers are Interested. Now What?
Once you've applied for a job and employers have shown enough interest to send you an invitation to an interview, it's time to prepare. Canadian job interviews are usually formal and structured. You'll be asked behavioral questions about your experience, skills, and personality.
The key to succeeding in a Canadian job interview is to be prepared. Research the company and the job position beforehand. Practice answering common interview questions and prepare examples from your previous work experience. It's also essential to dress professionally and arrive on time.
During the interview, be confident, articulate, and enthusiastic. Listen carefully to the interviewer's questions and answer them concisely. Be bold and ask questions about the job position and the company culture.
However, if you want to present the best possible version of yourself in your Canadian job interview, you could hugely benefit from a job interview preparation course like the ones used by Conley University. We utilize several courses to help you prepare for your life in Canada. Find out which ones are right for you today.
You Got The Job! What's Next?
Congratulations, you've landed a job in Canada! Now it's time to start preparing for your new life. Of course, the first thing you need to do is to obtain a work permit. There are several work permits in Canada, depending on your situation. However, there is one general way to get a Canadian work permit, which is as follows:
Here's a full breakdown of Canada's work permits. Each has different requirements, so you must ensure your eligibility for your permit.
Once you've obtained your work permit, you can start planning your move to Canada.
Should You Work in Canada?
Canada is a great place to work and live. The country has a stable economy, a robust social safety net, and a high quality of life. Here are some reasons why you should consider working in Canada:
Diversity
Canada is a multicultural society that welcomes people from all over the world. You'll be able to meet people from different backgrounds and learn about new cultures. Learn more about Canada's multiculturalism here.
Quality of Life
Canada has a high standard of living and an excellent work-life balance. You'll have access to quality healthcare, education, and recreational activities. If you want to learn more about life in Canada, here's our full directory of the major factors that play into the lifestyle you can expect.
Safety and Security
Canada is a safe and peaceful country with a low crime rate. You'll feel secure knowing that you and your family are protected. Learn more about Canada's safety here.
However, if you want to be sure you work in Canada, you should also understand Canadian workplace culture and whether it fits you. Canadian workplace culture is based on respect, diversity, and inclusion. Employers must treat employees respectfully and provide a safe and healthy work environment. Employees are expected to be polite, courteous, and collaborative.
Canadian workplaces value diversity and encourage employees to bring unique perspectives. Discrimination and harassment are not tolerated in Canadian workplaces. In addition, employers are legally required to provide accommodations for employees with disabilities and religious beliefs. Here are some things you can expect when working in Canada:
Punctuality
Canadians value punctuality and expect their employees to arrive on time for work and meetings.
Teamwork
Canadians value teamwork and collaboration. You'll be expected to work well with your colleagues and contribute to the team's success.
Communication
Canadians love clear and concise communication. You'll need to speak English or French fluently and be able to express your ideas effectively.
Work-life Balance
Canadians value work-life balance and prioritize their personal life. You can take vacations, spend time with your family, and pursue hobbies.
Want to learn more about working in Canada? Here are eight aspects of work life in Canada you may not know.
How Working in Canada Can Change Your Life
Working in Canada can be a life-changing experience. You'll be able to learn new skills, meet new people, and experience a different culture. Here are some ways working in Canada can change your life:
Career Growth
Working in Canada can allow you to advance your career and learn new skills. You'll be exposed to new ideas and technologies to enhance your professional development.
Cultural Exchange
Working in Canada can allow you to learn about and share your culture with others. You'll have the opportunity to make new friends and expand your network.
Personal Growth
Working in Canada can challenge you to step outside your comfort zone and grow. You'll learn to adapt to new situations, overcome language barriers, and navigate a new environment.
FAQs
I've Been Offered a Job, but How Do I Know if It's Real?
The best place to start is to ensure you know a fake job offer. Here's a handy guide on spotting a fake Canadian job offer. Another way to check the legitimacy of your job offer is to research the company you've received the request from and see if your details match the company.
What is an LMIA, and Do I Need One?
LMIA stands for Labour Market Impact Assessment. It assesses whether the local Canadian workforce can replace your occupation. It's not essential, but it helps your chances of getting a job offer and qualifying for immigration programs. Here's a full breakdown of the LMIA.
Can I Move to Canada Without a Job Offer?
Yes. While it does help your chances of receiving a visa for Canada, not having a job offer will not block your ability to move to Canada. However, you must prove you have sufficient sponsorship or funding to support yourself once arriving in Canada. Learn more about how to move to Canada without a job offer here.
Canada: The Step Up Your Career Needs
You can unlock your dream job in Canada with the proper preparation and resources. Remember to research the job market, prepare for the interview, and obtain a work permit. Working in Canada can be a life-changing experience that can enhance your career and personal growth. Good luck with your Canadian job search!
One of the best ways to get a head start on taking your career to the next level in Canada is to utilize the experience and expertise of a Regulated Canadian Immigration Consultant (RCIC). An RCIC is officially authorized to help people through immigrating to Canada by providing expertise in the Canadian visa system and personalizing an immigration strategy for each client. RCIC agents are certified and constantly updated on the visa system and can act as a cooperative hand in the process, saving clients time and offering different options.
Hiring an RCIC consultant is beneficial for those who may miss details or be unsure of eligibility for a visa. An RCIC can curate your CV to Canadian standards so you don't have to fill in your work permit or permanent residency application forms, set up your online immigration profiles, help you source and verify all of your required documents, help your Canadian employer get an LMIA, represent you with certain Canadian immigration authorities and provide you with the guidance and support you need to build your career in Canada.