Canada is the home of opportunities, tech-savvy opportunities at that. Although this country is big, the population is quite sparse. This means there is a huge gap in the job market. It's one of the world's highest paying countries, and they are in dire need of software engineers. As there are plenty of jobs in Canada that are readily available, the most popular (and one of the highest paying jobs) are software engineers. There are 7 cities within Canada that have the highest paying wage for Software engineers. Let's check them out.
7 Canadian Cities in Need of Software Engineers
Calgary - The estimated salary for a software engineer in Calgary ranges from $84,780 to $129,500 per year.
Toronto - The average salary differs based on experience. It gauges between $74,950 - $128,000.
Vancouver - The average salary in Vancouver is $96,961 and peaks at $127,500.
Montreal - $11,299 is the monthly salary for a top earner, $7,622 is the monthly salary for a beginner.
Ottawa - $127,100 is the highest paid salary annually, the lowest paid salary would be $66,000.
Edmonton - The average salary is $75,927, the highest paid salary $73,300.
Victoria - $94,066 is the average salary, and the highest salary is $124,100 annually.
Canada's Key Tech Occupations
Other than Software Engineering, Canada has many other industries within the technological field.
Software Engineer
Computer programmer
Computer programmer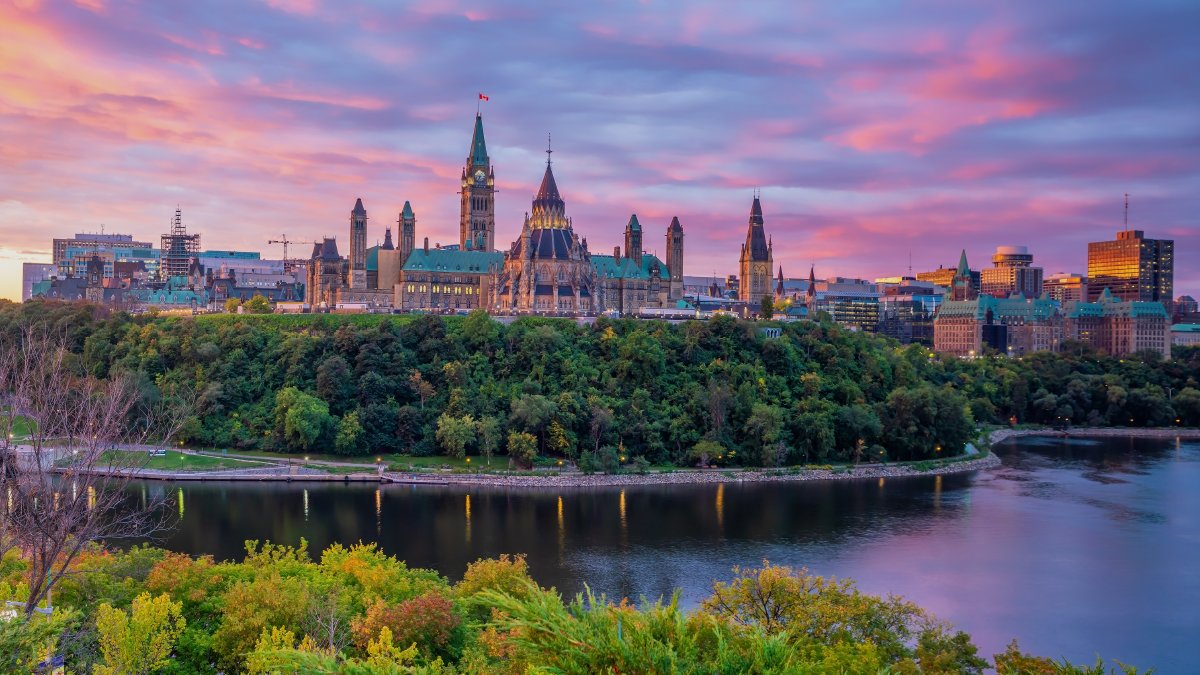 Immigration Options
There are many ways to immigrate to Canada, but Tech Pilots were specifically designed to assist Canada with the labor gaps and shortage of jobs in Canada. Two of these Tech Pilot programs are:
British Columbia Provincial Nomination Program (BC PNP)
BC PNP Tech specializes in the field of Technology. This program aids candidates who have the ability to work in in-demand tech occupations to get a head start when applying to immigrate. Service, timeliness, prioritization, and engagement are all key factors in response to the needs of the industry. Potential employees need to register before being able to be considered for the OINP. If you have a valid job offer it will count in your favor and you might get nominated. You must meet all program requirements at the time of registration. 80 percent of BC PNP processing times will take 2 - 3 months.
Ontario Provincial Nominee Program (OINP)
This program addresses potential workers directly. The program works closely with the Government of Canada through Refugees, Immigration, and Citizenship Canada. International students, foreign workers and those with the right skill set are able to apply to the OINP for a nomination. The application process consists out of four easy steps:
Do you qualify? If you have decided on the stream you are going to apply for, it is crucial to make sure you meet the requirements.
Create a profile and receive an Invitation to Apply (ITA). You cannot be nominated without a profile in the stream you have chosen. Once you have this profile you will be scored and ranked. The candidates that qualify will get an ITA or notification of interest.
Apply to be nominated OINP. The cost of the application process will be between $1,500 - $3,500.
If your application gets approved, the next big step is to apply for permanent residence.
Canadian Work Permit
In order to get jobs in Canada, you need to apply for a work permit before you leave. Here are three simple steps to follow that will help you obtain your work permit.
1. Which work permit is suitable for you?
There are two types of work permits to choose from:
Open Work permit - This permit will allow you to work for any employer for a certain amount of time and is considered the most flexible out of the two permits. The open work permit allows you to move around freely and work anywhere in Canada.
Employer-specific Work Permit - This permit is more specific about your stay and not as flexible. It will need to know who your employer is, how long you will be working at the company, how long you intend on staying, and where you'll be staying.
There are also fees involved when it comes to visa fees. The table below displays a rough estimate of how much you should be budgeting for.
Visa Application Fees
Visa/Permit
Fee
Work permit
$155
Study permit
$150
Work permit (maximum fee)
$100
Visitor record
$75
Visitor visa – single entry or multiple entry
$100
Visitor visa – maximum fee for family
$500
2. Are you eligible?
There are a few requirements you will need to meet once you have decided to apply for a work permit. These requirements are:
Have proof of funds. You should be able to prove that you will be able to sustain yourself and/or your family once you get to Canada.
You need to have proof that you will leave once your work permit has expired. A clear criminal record is a must.
You need to prove that you're in good health and have no serious injuries or illness.
3. Ready to Apply?
Applying online would be your best bet. In total, there are three ways to apply: online, on physical documents and at the border. Online is easier and cancels out any delays, as well as extra fees and delivery costs. The processing time will take anything from 2-33 weeks.
FAQS
How many hours do software engineers work in Canada?
Software engineers work between 40-50 hours a week, but their working schedule is very flexible. They'll not necessarily work a 9-5. They'll work when they need to resolve problems or to attend to the client's needs.
How many Software engineers are working from home in Canada?
Before the Covid-19 pandemic 46 percent worked from home. Currently, there are 86% of software engineers working remotely from home in Canada.
What benefits do software engineers get when working in Canada?
A few of the benefits software engineers get when they're doing work in Canada are paid vacation, profit-sharing, life and health insurance, and some companies might even offer a generous signing bonus.
What will be the Cost of My Basic Expenses?
A person living alone will spend about C$2,771 a month on living expenses, while a larger family of four will pay C$5,230. This amount will vary depending on where you are within Canada and a number of other factors such as:
Housing (electricity, phone bills as well as rent)
Food/groceries (dining out is included)
Transport (gas and insurance)
Healthcare (medical coverage)
Childcare (daycare, school fees as well as tuition fees)
What Do Canadian Pay Cheque Deductions Include?
There will be deductions once you are employed by a Canadian company. These deductions include:
Canadian pension plan
Income taxes
Employment insurance
Payments to a retirement or pension plan
Union dues (if they apply)
Other deductions ( if you agree to them in an employment contract)
Who would've thought that Canada would be the place to chase dreams whether you're in the mood for snowy mountains, toasty fireplaces and tons of maple trees, or perhaps just in need of some (cyber)space to explore, Canada would definitely be the place to start.