2019 is a new year for you to apply to Canada through the new and improved Provincial Nominee Programs. Since 2018, Canada has created three additional Express Entry linked PNP streams.
If you haven't' heard about Canada's Provincial Nominee Programs, they are the route you take to earn a nomination for immigration to a specific province or territory in Canada. When you receive a Nomination from Canada, you are given the chance to apply for permanent residency through the federal Express Entry (EE) system.
Any applicant who gets a Provincial Nomination gets an additional 600 points on their Comprehensive Ranking System score to apply for one of the programs managed under the EE system, namely the:
Federal Skilled Worker Program;
Federal Trades Worker Program; and
Canadian Experience Class
Change 1 - Replacement of Existing PNP Programs
Manitoba has replaced an old stream of its Nomination Program. This new stream has allowed for faster processing of international students, entrepreneurs, and farm entrepreneurs into the country.
The stream that has been revamped is the International Skilled Worker Stream which has made changes to the two subcategories under it, namely the Skilled Workers Overseas and Skilled Workers in Manitoba categories.
This was done to keep up with the growing demand for skilled workers, which is expected to hit a shortage of 20,000 workers by the year 2020.
Manitoba has also seen other changes to its PNP. The old MPNP business stream was replaced by the Business Investor Stream that grants applicants a temporary work permit when they start a business in the province.
Change 2 - More Provinces Have Created New PNPs
Canada currently has 11 regions that offer Provincial Nominee Programs. Alberta, Nova Scotia, and Manitoba are just a few of the provinces that have introduced new PNP streams to help cope with the growing need for skilled workers across Canada.
Canada Provincial Nominee Programs
Alberta Immigrant Nominee Program;
British Columbia PNP;
Manitoba PN;
Northwest Territories Nominee Program;
Ontario Immigrant Nominee Program;
Prince Edward Island Nominee Program;
Saskatchewan Immigrant Nominee Program;
Yukon Nominee Program;
New Brunswick PNP; and
Nova Scotia PNP
Change 3 - Increase in Provincial Nominations on Offer in 2019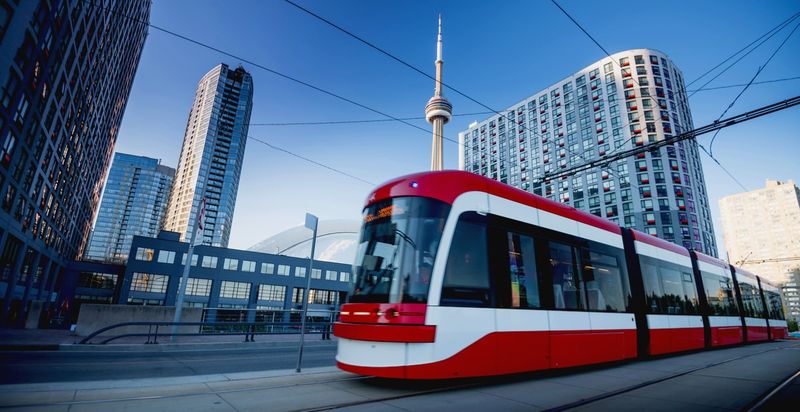 Canada is dreaming big when it comes to immigration. Last year it was announced that it intends to increase immigration numbers to 1.3 million by 2021. The Canada Provincial Nominee Programs should prove no exception to Canada's new immigration goals.
Since 2017, Canada has aimed to provide 50,000 PNs to qualified applicants, which jumped up to around 55,000 in 2018.
2019 will usher in an even higher target with an immigration goal of 61,000 PN! Do you have what it takes to apply for a Canadian visa? Find out when you complete this sign up sheet..
Which Provinces Received the Most PNP Applications in 2018?
Provinces that accepted the most applications through Canada Provincial Nominee Programs were:
British Columbia 3,445;
New Brunswick 1,666;
Nova Scotia, 2,252; and
Ontario, 6,850
Not only did applicants apply for permanent residence through these PNPs, they also included their family members in their applications.
Change 4 - New Express Entry Aligned Streams
Because Canada is trying to deal with massive labour shortages in key industries, certain provinces have taken it into their own hands to cope with this issue.
The provinces of Nova Scotia, Alberta, and Manitoba have all introduced their own form of Express Entry aligned streams as they sought to improve their current PNPs systems.
Alberta created its own Express Entry stream and, thanks to this change, the province can now locate applicants in EE pools with the Alberta Immigrant Nominee Program for those who have scored at least 300 on the CRS and have an occupation that is in high demand.
Successful applicants will get a Notification of Interest from the province to tell them they have qualified to continue their application under the Alberta Immigrant Nominee Program.
Nova Scotia introduced its third Express Entry linked PNP stream the Labour Market Priorities Stream where the province can select candidates who meet the region's labour needs. This means certain draws can target set occupations like the one held on August 4, 2018 that invited Early Childhood Educators and Assistants applicants.
Manitoba has its own aligned pathway called the Manitoba Human Capital Pathway. Having an in-demand job is one of the necessary requirements you need to apply, but you must also prove that you have:
A close tie to the province through a close relative like a brother, sister, father, or mother who has lived in the province for at least one year; or
A post-secondary education that was completed in Manitoba within the past five years; or
A valid Invitation to Apply that was issued within a five year period; or
A proven track record of working for a Manitoban employer within the past five years
Change 5 - Lower CRS Requirements
Ontario has changed the minimum CRS (Comprehensive Ranking System) requirement for the Express Entry linked Human Capital Priorities immigration stream.
The OINP revised the Comprehensive Ranking System requirement score of 400 stating that future minimum scores will be "determined by the director."
The OINP lowered the minimum CRS score required down to 350 for two draws that were aimed at Express Entry applicants with a valid job offer and another draw for French speakers who had a Canadian Language Benchmark (CLB) of 7 or higher.
This is great news for applicants who wish to apply but aren't sure if they can keep up with other high-scoring applicants in other immigration streams.
Change 6 - Certain Jobs Get Priority
Certain provinces have created streams that let applicants with an in-demand job be prioritized over other candidates. One such example is the Nova Scotia PN, that has a list of its in-demand occupations that the province desperately needed skilled workers in.
The Nova Scotian government has stated that this list of occupations can change due to the supply and demand of the province.
Current Jobs in Demand in Nova Scotia
Accounting and related clerks
Administrative assistants
Civil engineers
College and other vocational instructors
Computer programmers and interactive media development
Financial auditors and accountants
Financial sales representatives
Information systems analysts and consultants
Licensed practical nurses
Other financial officers
Paralegal and related occupations
Professional occupations in advertising, marketing and public relations
Registered nurses and registered psychiatric nurses
Social and community service workers
User support technicians
If you have any of these jobs, then maybe Nova Scotia may be the perfect place for you!
Change 7 - Shift to the EOI System
Some provinces like Saskatchewan have joined other programs in using the Expression of Interest (EOI) system. According to this system, you must submit an application to the province to show that you are interested in immigrating there. If you meet all of the requirements, then the province will contact you and invite you to apply for a provincial nomination.
This system has been applied to Saskatchewan's ever popular International Skilled Worker Express Entry and Occupation in Demand categories.
What does the EOI system take into account? The EOI system takes a look at several factors, including your education, work experience and language skills in French or English.
Manitoba PNP has also joined the EOI system, meaning you must first register and create a EOI profile before you apply for any of the program's streams. You should also know that there are normally seven draws in the year so make sure that you have all your papers ready to make sure you don't miss those deadlines.
Prince Edward Island (PEI) has improved its current EOI system to help locate candidates from the Express Entry pool. You do not even need to register an EOI in order to be contacted by this Atlantic province! PEI will contact you if you are the perfect candidate for them.
Not sure if you can apply under any of these new programs? Why not explore the different options that could be in your future through our comprehensive blogs which discuss the latest immigration news, job options and even the best places to go on vacation. Get it all with Canadianvisa.org.