Canada is one of the top destinations for immigrants, not only because the Government intends on inviting over 1 million newcomers to join the Canadian community by 2022, nor because of the free healthcare or primary and secondary education for their children nor the fact that it's one of the friendliest, safest and democratic nations in the world. Oh no, most people immigrate to Canada because of the opportunity that it offers. The opportunity to find a high paying job and live the life they've always dreamt of in one of the most beautiful, multicultural countries in the world.
If this sounds like something you've been looking for, let's take a closer look at 3 of the many reasons to immigrate to Canada from Morocco and how you too can apply for your Canadian visa and get permanent residency in a little as six months.
Top 3 Ways to Move to Canada from Morocco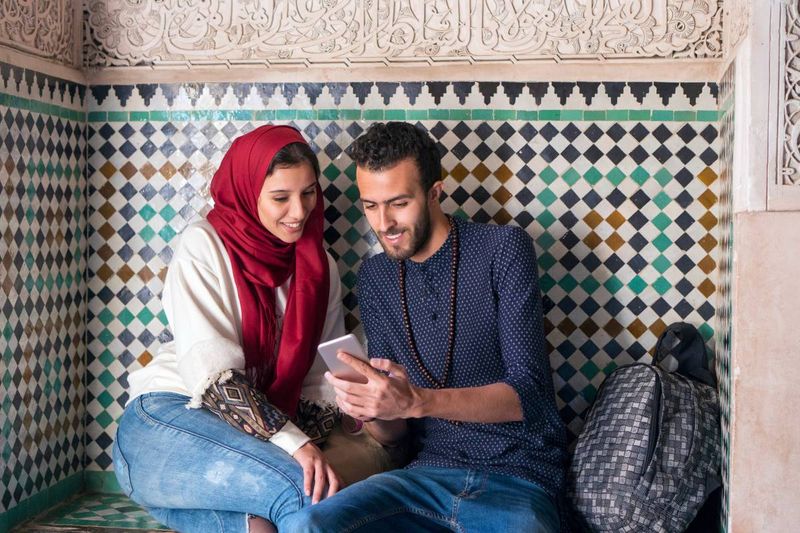 1. Express Entry
Canada's Express Entry program is definitely one of the most popular options for newcomers to move to Canada, not only because it is one of the fastest ways to immigrate to Canada, with an average visa processing time of as little as 6 months but because it's one of the most efficient and easily accessible ways to apply for a Canada visa. This option is perfect for highly skilled applicants. Whether you're a doctor, nurse, tech professional or a construction supervisor, electrician, or butcher, with the right experience and education you could be making your way to Canada through this fantastic immigration option.
Top Tip
Find out where your occupation is in demand and express interest in that province or territory and increase your chances of getting a provincial nomination to apply for permanent residence, which is worth an extra 600 extra PR or Comprehensive Ranking System (CRS) points!
For some more great tips, take a look at 3 easy ways to immigrate to Canada and get permanent residency.
2. Post Graduate Work Program
Now if you haven't already got your qualification yet or have been thinking of continuing your studies abroad why not choose to study in Canada? There are plenty of great programs all across the country and by getting a Canadian degree, diploma, or certificate from a Designated Learning Institution (DLI) you may be eligible to stay and live and work in Canada for the same duration of your study program after you graduate.
Top Tip
Make sure you choose a program that's at least a year or longer because if you are able to get a Post Graduate Work Permit (PGWP) that allows you to work in Canada and gain the necessary Canadian work experience, you may be eligible to apply for permanent residence and immigrate to Canada through programs such as the Canada Experience Class (CEC)!
3. Temporary Worker Program
Now if you find that you don't qualify for any of the top immigration programs such as those under the Express Entry system or the Provincial Nominee Program (PNP) then what about applying for a temporary job in Canada? You will, of course, need a job offer in Canada and some relevant work experience, among other requirements, but once you've managed to accumulate enough work experience you could apply for permanent residence through programs like the CEC.
Top Tip
The CEC is not the only option to apply for permanent residence though. Some provinces, such as Saskatchewan, have programs that allow you to apply for permanent residence after just 6 months! This is why it is so important that you check all of the options available to you so that you can make the best choice based on your personal needs and goals. But with over 100 immigration options how can you be sure that you've made the right choice? Two words: eligibility assessment. An eligibility assessment will not only help you decide which Canadian immigration or visa option is right for you but which province may be best suited to your specific needs.
Still, aren't sure if Canada is the right place for you? Take a look at our top 3 reasons why you won't regret moving to Canada.
3 Reasons to Immigrate to Canada from Morocco
1. Opportunity
Canada is definitely a land of opportunity, perhaps even more so lately than it's neighbors. Canada offers skilled workers and international students the chance to immigrate to Canada to not only help boost the national economy but better their own lives. Due to a waning birth rate and an earlier retirement age, Canada is struggling to meet its labour demands. The Canadian economy is in such a dire need of skilled workers that it has created immigration programs to help make it easier for skilled workers and talented individuals to immigrate to Canada.
Not only are there federal programs but provincial programs too, each with its own list of in-demand occupations. Not only are there plenty of jobs in Canada, but you can expect to earn a pretty decent salary, with the average Canadian earning around $52,000 CAD per year. And to top it off, you'll be able to enjoy great working conditions such as shorter working hours, longer vacation time as well as added benefits of paid parental leave, for both moms and dads!
2. Political and Economic Stability
Canada is built on a democratic foundation and is one of the most politically and economically stable countries worldwide. With the world's 10th largest economy, according to Investopedia, and similar top industries to that of Morocco, such as mining, manufacturing and food production, construction, agriculture, medicine, transportation, tech and scientific sectors, hospitality and tourism among others, you'll have no problem building a stable and steady career in the True North.
When you apply for a Canadian visa from Morocco, you are essentially investing not only in your own future but that of your loved ones too: a future in a country led by a liberal democratic government that prides itself on tolerance, multiculturalism, and diversity as well as equality for all, regardless of your gender, race, sexual preferences or religion.
3. Affordable Living
With all these amazing opportunities at your feet, you must be asking, what's the catch? The cost of living in Canada must be unaffordable, right? Technically some cities in Canada are quite expensive to live in, especially Toronto and Vancouver, but there are actually plenty of affordable places to live in Canada. Provinces such as Ontario, New Brunswick, Quebec, British Columbia, and Prince Edward Island has some of the most affordable cities to live in, with the average cost of living ranging anywhere from $1,962 to $2,462 as a single person and between $4,140 and $4,766.
Added Bonus
Did you know that as a Canadian citizen or permanent resident you can sponsor your loved ones to join you in Canada? Take a look at how both you and your loved ones will not only have the option to immigrate to Canada together but will also have the opportunity to reunite at a later stage through programs such as the Family Sponsorship Program.
Ready to take the next step in your Canadian journey? Simply click the link below and let's begin!
Let Us Take Care of Your Canada Visa Application
Applying for a visa can be time-consuming and confusing. With strict deadlines, procedures, and requirements to adhere to, it can be easy to make a mistake that could cost you your chance to immigrate to Canada from Morocco. But with the guidance and assistance of one of our knowledgeable Regulated Canadian Immigration Consultants (RCIC's), the process will be stress-free.
When you choose to use our expert and government trusted services, you will receive:
An in-depth eligibility assessment
Guidance on which of 100+ immigration programs and visas to choose from;
An immigration plan tailored to your individual needs;
A review and submission of all application forms and documentation; as well as
Support through every step of the application process.
All you have to do is fill out our application form to receive your eligibility assessment and let us take care of the rest. It's just that simple! Your Canadian journey starts here.
Be sure to follow us on Facebook, Twitter, LinkedIn, and Instagram to stay up to date on Canadian immigration and visa news.