Do you fancy traveling and working in and around one of Canada's Atlantic provinces? Thanks to the Atlantic Immigration Program (AIPP), you can make this a reality. Explore Atlantic Canada and enjoy its distinctive features each province has to offer.
It is worth mentioning that the AIPP has become a permanent program since January 2022, which only calls for greater things for foreign nationals. According to Canada's official government website, the Canada AIPP is designed for skilled foreign workers and international graduates who want to gain permanent residency in Canada.
This immigration pathway is aimed at skilled foreign workers and international graduates who are attending a Canadian institution, but wish to live and work in Canada's Atlantic provinces.
These provinces include New Brunswick, Nova Scotia, Prince Edward Island or Newfoundland and Labrador. The program also serves as a filter for employers who are looking for foreign skilled workers to fill the labour force needs that the province falls short of locally.
In this article we'll take you through a step by step process of how you can apply for Canada AIPP should you officially decide to live and work in Canada.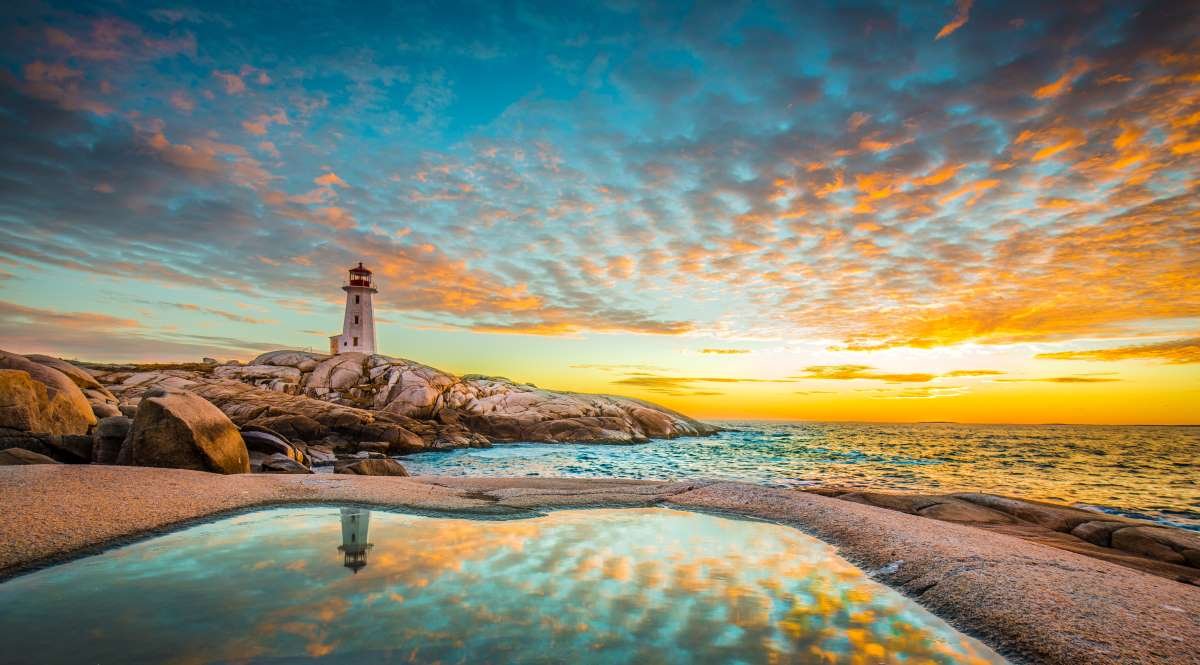 How Can I be Part of the AIPP?
The program is designed to facilitate the hiring process by employers. The idea is to make it easier for employers to recognize foreign skilled workers with in-demand skills who can fill the labour gap that can't be filled by locals.
The main requirement for this program is to have a job offer lined up from a valid employer from Atlantic Canada. To apply to the AIPP, you should be a recent graduate from a designated post-secondary institution in Atlantic Canada. Alternatively, you can apply as a skilled worker with in-demand skills that the Atlantic province falls short of.
Step 1: Know Who Can Apply to the Canada AIPP
Firstly, candidates applying for AIPP Canada must double-check the requirements and ensure that they're eligible to apply to the AIPP. Applicants must have work experience in the industry that they're qualified in.
International graduates, on the other hand, don't require work experience if they have a qualification from a designated post-secondary institution in one of Canada's Atlantic provinces. Candidates must also meet the educational and language requirements, and ensure that they're able to support themselves and their family once they settle in Canada.
Bear in mind that the requirements for the AIPP and the requirements or conditions outlined in the job offer are two very different aspects. The applicant must therefore ensure that they're able to comply and meet both sets of requirements to ensure the success of their application.
Step 2: Know the Requirements for Canada AIPP
Like every immigration program, the AIPP has a set of requirements for skilled workers and international graduates looking to live and work in Canada. Let's take a closer look at these requirements.

Work Experience for Skilled Workers Applying to AIPP Canada
If you're applying to live and work in Canada under the AIPP, you would need to have at least 1,560 hours of work experience. This amount of hours is approximately equivalent to one year if you're working 30 hours per week. Any work experience accumulated while studying is still valid and can be included in the hours which will count as work experience. Note that volunteering or unpaid internships are not classified as work experience.

In addition to this, all work experience must comprise the main duties and responsibilities outlined in your National Occupational Classification (NOC).
Work Experience Requirements for International Graduates
International students don't require work experience but they should possess a qualification from a designated post-secondary institution in either New Brunswick, Nova Scotia, Prince Edward Island, or Newfoundland and Labrador. The international student should have a visa and permit to study or live and work in Canada.

Educational Requirements
You can either have a job offer at the NOC 0 or A skill level and a credential from a designated post-secondary institution in Canada; or an equivalent credential outside of Canada. Suppose you have a job offer under the NOC B or C skill level, then you'll require a Canadian high school diploma, or an equivalent outside Canada.

Individuals who studied outside of Canada and obtained a foreign credential would require an Educational Credential Assessment (ECA). This assessment will confirm that your studies or credential is the equivalent, or higher than the educational requirement. You can find out more about acquiring an ECA here.
There is also a language requirement which is subject to the NOC skill level of your job. You would have to demonstrate your proficiency in English and submit your results, which can be less than two years old.
Step 3: Make Sure You Have a Job Offer
It is important to make sure that the job offer you have lined up is from a designated employer from either New Brunswick, Nova Scotia, Prince Edward Island, or Newfoundland and Labrador.
Once you have a job offer, ensure that it meets the following requirements:
That it's a full-time job offer for at least one year
That it's consistent with regular salary payments
That the job falls under NOC 0, A or B skill level
The skill level should match the job offer - though, some health care sectors don't require the same skill level or higher
Under NOC C skill level, the job offer must be permanent
The company offering the job must be impartial and cannot come from a company where the applicant or spouse of the applicant is the owner or major partner.
Immigrants with a job offer applying for the Canada AIPP will receive a Foreign National form from the designated employer who's offering you the job. Once you receive this form, you should ensure that you meet the set requirements in the NOC skill level.
Additionally, we urge applicants to make a copy of their records as these documents will be required later. This leads us into our next vital step into the AIPP application process.
Step 4: Get Your Documents In Order
We'd like to note the importance of gathering your documents in advance as some documents may take longer to obtain than other documents. This can cause a delay in processing times. Documents such as language tests, educational qualifications, proof of funds and other supporting documents play a vital role in the success of your application.
So, you have all your documents on hand, what happens now after you received your job offer? This is where a settlement plan and Certificate of Endorsements comes in. Let's look at this in more depth.
The Settlement Plan Explained
The objective of a settlement plan is exactly what it sounds like: to assist you and your family with settling in Atlantic Canada. The Settlement Plan will contain relevant resources and contacts to give you a kickstart into your new home and Canadian culture.
Just a few things to highlight about these plans: The plans are free and your designated employer will help you find a valid service provider in the province or region you're working in. For applicants who prefer French as their official language, Francophone organizations can help you.
Note that settlement service providers have nothing to do with your employment in Atlantic Canada since they function independently from the employment process. Because of this, they won't be able to assist you with finding a job in Canada. In fact, you would most likely get in contact with them once you've secured your job offer.
What's a Certificate of Endorsement?
The endorsement of a job offer will occur after you've received your settlement plan. This is carried out by the province while your employer will oversee this process. Applicants applying to Canada AIPP are advised not to submit their permanent residence application until the employer has confirmed the endorsed offer.
Once the job offer has been endorsed, you can expect to receive a Certificate of Endorsement via mail. Thereafter, you can include your endorsement certificate with your permanent residence application.
Step 5: Apply for Permanent Residence
Below are the steps to apply for permanent residency in Canada:
Apply and have Supporting Documents on Hand

Gather Your Checklist and Forms to be Filled In
Fill in the Required Fields on the Forms
Pay the Fees
Submit your Application
Before you officially submit your application, you may want to double-check that you have everything in order. Thereafter, you can mail your application to the address contained within the instruction guide.
Those who meet the requirements for permanent residence may want the option to apply for a temporary work permit depending on the nature or circumstances of their application. You can find out more about how to apply for a temporary work permit here.
What Happens After I Apply for AIPP Canada?

We urge candidates to always double-check that they filled out all information correctly and that they attach the relevant supporting documents required in their application. Applicants must ensure that they're eligible for the program they're applying to, and that they're able to comply with the conditions of their job offer.

You can expect to be contacted about:
your biometrics (fingerprints and photo)

potential updates on your application status;
any additional documentation or information (where necessary);
to set up an interview,
and inform you about what will happen next.
A Final Word…
Bear in mind that the final decision on your application will depend on whether or not you meet the criteria of the program and your admissibility to Canada, which depends on your medical exams and background checks. You will be notified once a decision is made.
If your application is rejected, don't despair. You will receive a letter explaining why your application was refused, and you'll be allowed to appeal the decision to be re-considered .



Canada AIPP at its Finest
With over 100 immigration pathways to choose from, the Canadian government has made it easy to live and work in Canada. Due to its exceptional success rate, the AIPP has become a permanent program since January 2022. The program is well-renowned for bringing in thousands of foreign nationals and creating new jobs that adds value to the Canadian labour force. The result speaks volumes of its significant contribution to the Canadian economy.

If you're unsure about the way forward, a good place to start is to get in touch with a Regulated Canadian Immigration Consultant (RCIC) to guide you through the application process.