Are you currently working in Canada? Or have worked in Canada in the past three years? If yes, congratulations, you are one step closer to achieving permanent residency and calling Canada your permanent home! How can it be done? The Canada Experience Class (CEC) immigration program is designed for foreign nationals with one year + of work experience, among other criteria.
The CEC is managed by the Express Entry system which processes permanent residency applications in as little as 6 months. If that's not enough good news, thousands of CEC candidates have been receiving Invitations to Apply (ITAs) during Express Entry draws in the past 2 months due to the COVID-19 travel restrictions. Express Entry currently favors CEC candidates because, more often than not, these applicants are already working in Canada and do not need to travel.
Canadian work experience gives you an edge over other applicants when you apply for permanent residency. It tells the Immigration Refugee and Citizenship Canada (IRCC) that you are more adaptable to life in Canada because you already have a network of colleagues and friends or even family living in the country. You may have a full-time job offer from your employer in Canada and Canadian work experience can increase your chances of receiving a provincial nomination which is equivalent to being endorsed by a Canadian province. This will boost your Comprehensive Ranking System (CRS) score by 600 immigration points, basically guaranteeing a successful application to immigrate to Canada!
In this blog, we take a closer look at the requirements needed to achieve permanent residency through the Canadian Experience Class (CEC). If you're interested to apply for permanent residency in Canada, we at CanadianVisa.Org can help. Simply, fill in the form below and an immigration consultant will contact you with more information.
How to Achieve Permanent Residency through the Canadian Experience Class (CEC)


1) Meet the Minimum Requirements
Canadian Experience Class (CEC)
Canadian Work Experience - You must have 1 year + of skilled work experience in Canada in the last three years. Your work experience must have been gained with a valid work permit. IEC work experience or student work does not count towards your Canadian work experience gained.
Type of Skilled Work Experience - You must have worked in a Management (NOC 0) Professional (NOC A) or Trade/Technical (NOC B) position in Canada.
Language Proficiency - You must be proficient in either English or French. If your occupation is professional or managerial your Canadian Language Benchmark (CLB) score must be 7 and if your job is a trade or technical position your CLB score must be 5 or higher for all categories.
2) Create an Express Entry Profile
If you meet the minimum requirements of the CEC immigration program you can follow the next step and create an Express Entry profile. Your profile will be scored against Comprehensive Ranking System (CRS) criteria which include the minimum requirements as well as other criteria such as your age, spouse's profile, arranged employment, etc, and given a total score out of 1200 points.
The highest-scoring candidates are sent bi-weekly invitations to apply for Canadian permanent residency.
3. Boost Your CRS Score to Increase Your Chances of Achieving Permanent Residency
There are more ways to boost your CRS score and increase your chances of receiving an Invitation to Apply (ITA) for permanent residency.
Obtain a Full-Time Job Offer: 50-200 CRS Points
Does your Canadian employer wish to employ you full-time? A job offer can increase your CRS score with as much as 50 points if your occupation is in NOC A, O, or B and a whopping 200 points if your occupation is NOC 00 which are senior management positions.
Don't have a job offer yet? Or would you like to gain work experience in Canada? Discover jobs in Canada on eJobbo.
Verify Your Education Credentials: 30-150 CRS Points
If you went to school in Canada you can get points for a certificate, diploma, or degree from a high school or post-secondary education. However, to achieve points for your foreign education you need to have an Educational Credential Assessment (ECA), which shows that your completed education is equivalent to Canadian education.
Provincial Nomination Achieved - 600 CRS Points
You may be able to achieve a provincial nomination from the province in which you gained your Canadian work experience. However, if you receive a provincial nomination through your Express Entry profile and you accept then you must settle in that province. To further boost your chances of receiving a nomination you can obtain a job offer in an in-demand occupation in the province as well as show ties to the province such as family or friends who already live there.
Get Canadian Work Experience
Are you interested in the Express Entry immigration system but you don't have Canadian work experience? You may qualify for two additional immigration programs managed by the Express Entry system, namely the Federal Skilled Worker Program and the Federal Trades Worker Program which don't require Canadian-specific work experience to apply for permanent residency.

Beat the Blues: Work in Canada for Higher Job Satisfaction
However, working in Canada first and then immigrating is a preferred choice for many. This way they get to experience what it means to live in Canada and put down roots to make it easier to build a brand new life in this big and beautiful country.
To work in Canada and be eligible under the CEC immigration program you need to apply for an employer-specific work permit and obtain a job offer within Canada.
Top 30 Occupations In-Demand in Canada for 2020
From an aerospace engineer to a farmworker, Canada needs workers with high and low skills to fill gaps in the economy left by a rapidly aging and retiring workforce. The Canadian government plans to welcome over 1 million newcomers by 2022 through immigration programs such as the CEC and many more. Job opportunities are plentiful and average salaries for these in-demand occupations are definitely a topic to be discussed! Canada boasts the 10th highest minimum wage in the world at $14 per hour!

Top 30 In-Demand Occupations in 2020
Occupation
Average Annual Salary (CAD)
Registered Nurse
$76,342 - $129,781
Pharmacist
$76,342 - $129,781
Heavy Duty Mechanic
$40,950 - $90,000
Business Development Manager
$77,875 - $132,388
Psychologist
$93,397 - $146,485
Farm Worker
$22,620 - $35,687
Welder
$40,938 - $69,595
General Labourer
$22,300 - $37,050
Electrical Engineer
$41,954 - $130,000
Long-Haul Truck Driver
$44,850 - $75,770
Steamfitter
$63,239 - $87,828
Accountant
$36,000 - $390,000
Electrician
$49,334 - $81,491
Sales Associate
$21,450 - $57,958
Chef or Cook
$25,350 - $59,670
Aerospace Engineer
$89,700 - $152,490
Developer
$38,991 - $106,464
Financial Advisor
$36,000 - $390,000
College or Vocational Instructor
$47,736 - $75,408
Receptionist
$27,300 - $58,114
Construction Estimator
$35,000 - $97,760
Aircraft Pilot
$66,110 - $112,387
Project Manager
$44,037 - $153,000
Caregiver
$21,485 - $34,208
Canada Immigration Pilots for Semi-Skilled Workers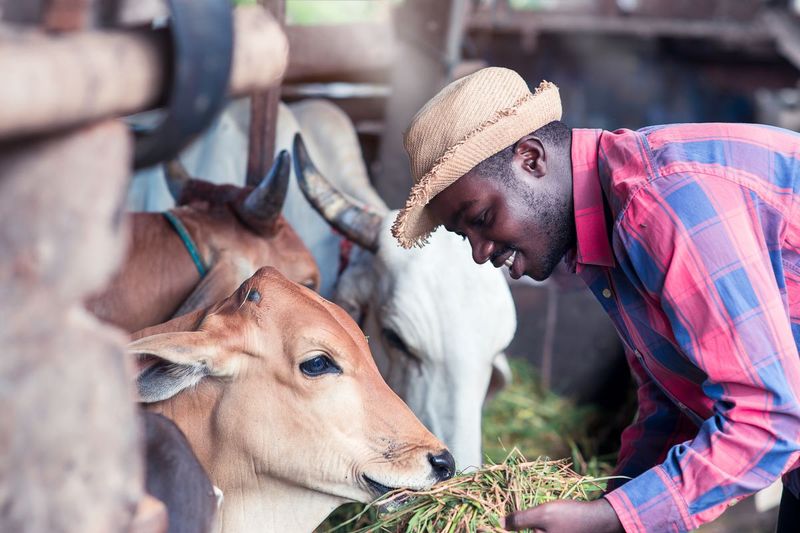 If your occupation is not in NOC A, 0 OR, B (see above) then you may qualify to immigrate to Canada through an Immigration Pilot aimed at lower-skilled individuals to work in Canada for a set period of time and afterward applying for permanent residency.

Caregiver Pilots
Home Child Care Providers andHome Support Workers with or without the experience of working in Canada can apply to these Caregiver Pilots to permanently settle in the country. If you don't have any work experience as a Home Child Care Provider or a Home Support Worker but wish to gain work experience in one of these fields in Canada can apply for a work permit and permanent residency at the same time. Once you have completed the required working hours your permanent residency application will be processed.
Truck Drivers Pilot
Long-haul truck drivers can apply through the Saskatchewan Long-Haul Truck Driver Pilot, and be issued with an employer-specific work permit for a duration of 6 months. If your employer wishes to renew your contract after 6 months and hire you permanently, you can apply through this Pilot for permanent residency.
New Agri-Food Pilot
The new Agri-Food Pilot launched in May 2020 and is a new path for agricultural workers in Canada with one year + of work experience to apply for permanent residency if they are offered permanent employment form their employers.
Need Help to Apply for Canadian Permanent Residency?
Are you ready to apply for permanent residency through the Canadian Experience Class? Or are you not sure if you qualify? Do you want to work in Canada and gain work experience? If you said yes to any of these questions then we can help you!
At CanadianVisa.Org, we specialize in all 80 + visa and immigration categories of Canada. We can help you discover which program or pilot is best for you, and handle the entire application process on your behalf. Using the expert services of a Regulated Canadian Immigration Consultant (RCIC) who is authorized and trusted by the ICCRC to handle your visa and immigration application, will make the entire process faster, simpler, stress-free and not to mention – more successful!
All you have to do is complete our application form to receive your eligibility assessment today. It's just that simple.