Fancy cars, tall buildings, and a high-quality lifestyle. To the outside world, Dubai seems like a paradise but to many of its new residents it quickly turns out to be the opposite. Luckily, Canada is always a great option when living and working in Dubai did not go as planned. Yes, Canada truly welcomes immigrants. In fact, Canada is welcoming more than 1 - million newcomers by 2022 (learn more about Canada's new immigration targets for the next three years here). And we know how you can be one of them. In this blog, we give you expert tips on how to immigrate to Canada from Dubai in 2020-21.
3 Reasons to Immigrate to Canada from Dubai
1. Experience True Freedom
Canada is a liberal democracy whereas the United Arab Emirates' government prohibits anything that it deems "offensive" to their religious, moral, and cultural values. This limits new residents in many different and unique ways, for example, you can't access most international websites and you won't be allowed to share an apartment with a common-law partner.
On the flipside, Canada recognizes partners of all kinds, be it common-law or same-sex couples. You can live with and marry whoever you want in the Great North where it's completely socially acceptable. At the same time, your religious views are respected. In Canada, the major religions are Catholicism, Christianity, Islam, Hinduism, and Judaism which you are free to practice.
2. Fair Work Conditions and High Minimum Wage
Just like the UAE, Canada has many foreign workers and residents from South Asian countries such as Pakistan and Bangladesh. However, unlike Dubai which uses the Kafala System, in Canada you are protected under the same labor laws as Canadians and enjoy better work conditions and fair wages. In Canada, the average minimum wage is $14 per hour!
3. Experience Four Seasons
The majority of Canada experiences all four seasons with snowfall in the winter and warm, sunny days in the summer but not quite on the same level as Dubai. Canada's summer temperatures range from 20-30 degrees whereas a typical day in Dubai is humid with scorching temperatures of 40 degrees. Dubai is a concrete jungle with sparkling buildings and fancy architecture. But if you long for nature, trees, waterfalls, mountains, and dazzling lakes, Canada will deliver heaps and bounds. With 48 National Parks, you are guaranteed to see and experience a lot more from nature than desert sand.
3 Easy Steps to Immigrate to Canada from Dubai
There are currently over 70 immigration and visa programs through which skilled foreign nationals, with or without Canadian work experience or education, can immigrate to Canada. The first and most important step to take before you can apply to immigrate to Canada from Dubai is to discover which immigration programs you qualify for. This step is known as the eligibility evaluation and forms the very foundation of your application process. Not everyone qualifies for all immigration and visa programs and oftentimes applicants fail to achieve permanent residency due to being ill-informed.

Successful applicants use the professional services of Regulated Canadian Immigration Consultants (RCICs) to help them identify the best-suited visa type based on their needs and goals.
Top Canadian Immigration Programs
1. Express Entry
Express Entry (EE) is the main immigration system used by the federal government of Canada to select eligible skilled foreign workers for permanent residency from an online pool of candidates. It's suitably called Express Entry because the system processes applications for permanent residency in a record time of 6 months.
Are you a skilled worker?
Skilled Worker Classification
Skill Type
Example Job Title
Skill Type 0: Management
Managers in Healthcare, Agriculture, Construction, etc.
Skill Type A: Professionals
Doctors, Copywriter, Teachers, etc.
Skill Type B: Technical or Trade Positions
Electrician, Cooks, User Support Technician, etc.
Candidates in the Express Entry pool are scored against a points-based system known as the Comprehensive Ranking System (CRS). Each candidate is given a score for eligibility criteria such as their age, amount of work experience, level of education, their spouses' credentials, etc. The highest-scoring candidates receive Invitations to Apply (ITA) for permanent residency in bi-weekly draws. If a candidate receives an ITA they can formally and officially apply to Immigration, Refugees, and Citizenship Canada to immigrate to Canada as a permanent resident.
It's important to note that the Express Entry system manages three Federal Skilled Worker Programs and some provincial nomination programs namely:
The Federal Skilled Worker Program (FSWP)
The Federal Skilled Trades Program (FSTP)
The Canadian Experience Class (CEC)
Before you can create a profile online and enter the Express Entry pool you must meet the minimum requirements for one or more of these programs.
2. Provincial Nomination Programs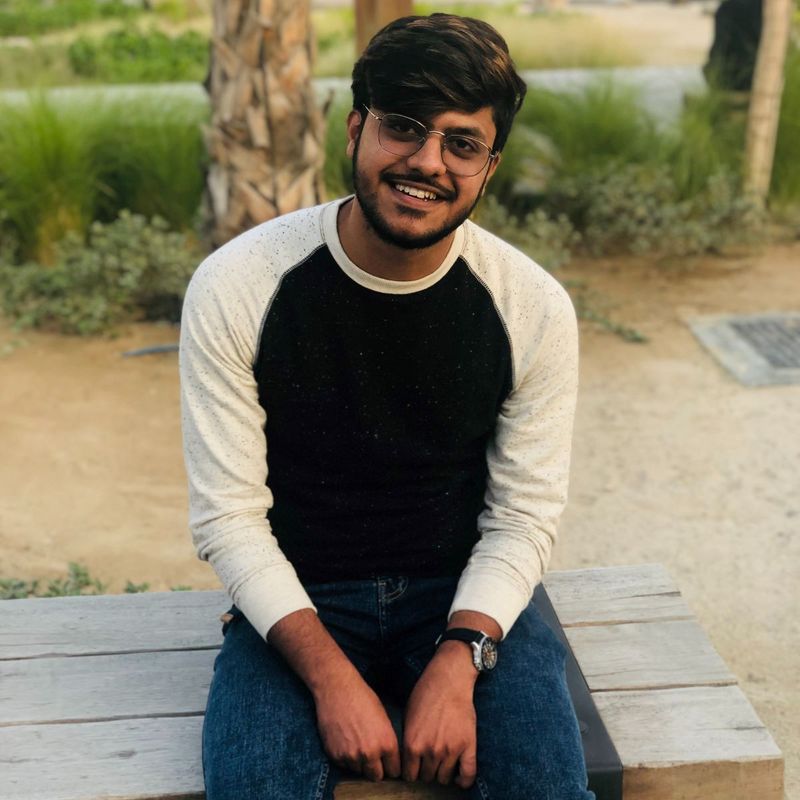 A provincial nomination is similar to receiving an endorsement from a province in Canada who would like you to settle in their region because you've met certain criteria that they deem as important, for example, your occupation is in-demand in that province or you have previous work experience in the province which shows them that you'll easily adapt to life in Canada. You can earn a provincial nomination as an Express Entry candidate which awards you an additional 600 CRS points!
Alternatively, you can apply through Provincial Nomination Programs (PNPs) that are NOT linked to Express Entry. Most of these programs are designed for low to intermediate skilled workers who aren't eligible for the Express Entry such as truck drivers, nurse aides, farmworkers, and butchers. However, to be eligible you must work in Canada first and obtain a full-time job offer.
3. Temporary Worker Programs
To work in Canada from Dubai you must have a job lined-up and a work permit. Alternatively, you can apply through the Temporary Foreign Worker Program (TFWP) if you're an academic, agriculture worker, caregiver, or specialist in ICT or STEM. This program has participating Canadian companies who may wish to hire you through the TFWP.
Learn how to find a job in Canada.
Step 2. Collect Your Documents
Once your immigration consultant has presented you with your best pathway to Canada, you'll need to collect supporting documents for your immigration application. Here is a list of supporting documents you may need. Please note that some documents may be optional depending on your visa or immigration program type.
IELTS/TEF Language Test Results
Education Credential Assessment (if applicable)
Proof of Valid Job Offer (if applicable)
LMIA Document (if applicable)
Valid Passport
Resume/CV
2 Passport Size Photos
Proof of Funds (Bank Statements)
Letter of Acceptance (Student Visa)
Family/Dependants Information
Step 3. Apply to Immigrate to Canada from Dubai
The final step in your Canadian immigration journey from Dubai is your application. If you use the services of RCICs, they'll handle this entire step on your behalf by applying to the correct department (provincial or federal) with all your supporting documents and a correctly filled application. They ensure that your application is optimized and error-free. Once they have applied for your visa or immigration program, they'll notify you if your application was successful and then you can pack your bags for a new life in Canada!
Hire a Canadian Immigration Specialist
Navigating your way through the Canadian immigration system can be both complex and confusing. By using our certified Regulated Canadian Immigration Consultants (RCICs) you will not only increase your chances of immigrating to Canada from Dubai, but you will receive expert advice on which program is best for your personal needs. Our RCICs are registered with the ICCRC and are legally permitted to assist you by evaluating your eligibility, reviewing all documentation, and submitting it to the Canadian government on your behalf.
We take care of the fine print while you choose your dream destination in Canada for you and your loved ones. All you have to do is complete our application form to receive your eligibility assessment today. It's just that simple.