Contrary to popular belief, did you know that you can not only immigrate to Canada without a degree, but you can also immigrate to Canada without a job too?
Although having a job offer could optimize your chances of success in the visa application process through immigration options such as the Express Entry System and will make life a lot easier when you arrive in Canada, it is not a prerequisite.
There are currently over 72,000 jobs listed on Job Bank, the official Canadian Government website as well as popular websites such as Monster, Indeed, Randstad, and eJobbo, which means that there is plenty of opportunity for foreign workers looking for employment in Canada.
With immigration goals of inviting 1 million skilled and semiskilled foreigners to join the Canadian family by 2020, and more than 400,000 in 2021, and an immigration system that has over 70 different immigration options, now may just be the right time for you to move to Canada and get started on your Canada visa application.


Can I Really Immigrate to Canada Without a Job Offer?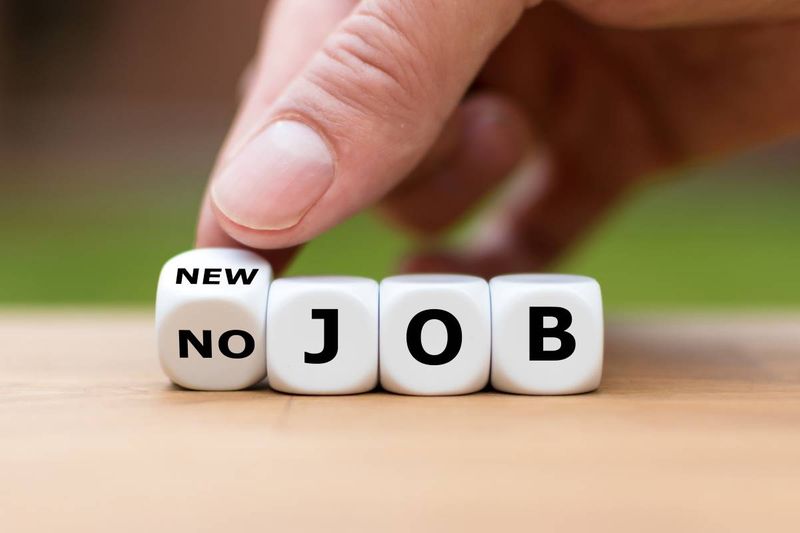 The answer is a resounding yes! Canada has various immigration and visa options that will allow you to immigrate to Canada without a job offer. Below are some of the top options to consider.
Express Entry: Federal Skilled Worker Program; and
Provincial Nominee Program.
Express Entry: Federal Skilled Worker Program
The Federal Skilled Worker Program (FSWP) is one of the 3 immigration programs managed by the Express Entry system. It is designed to help highly skilled foreign workers immigrate to Canada and get permanent residency. The three minimum requirements that must be met before your visa application will be assessed are:
FSWP Minimum Requirements
Skilled Work Experience
You must have worked in an NOC 0, A, or B job (managerial, professional, technical, or skilled trade job) for at least 1 year
Language Ability
A minimum score of CLB7 in reading, writing, listening, and speaking (language test required as proof)
Education
Secondary or post-secondary institution - if acquired outside of Canada you will need an Educational Credential Assessment (ECA)
Once you have met the minimum requirements your application will be assessed according to the following criteria, for which you will be able to score points. You will need at least 67 out of a possible 100 points to be considered eligible to immigrate to Canada through the FSWP.
FSWP Points System
Age
Maximum of 12 points
Skilled Work Experience
Maximum of 15 points
Language Ability
Maximum of 28 points
Education
Maximum of 25 points
Adaptability
Maximum of 10 points
Valid Job Offer (if applicable)
Maximum of 10 points
Along with the above-mentioned requirements, you will also need to ensure that you have enough settlement funds for both you and your family and be considered admissible to Canada.
Once you have met all the requirements and have received a score higher than 67, you can create your online Express Entry profile, which will be scored according to the Comprehensive Ranking System (CRS), which is a different system to that of the FSWP. You will receive a CRS score out of a possible 1200 points and your profile will then be entered into a draw pool where those with the highest scores will be selected to receive an invitation to apply for permanent residence in Canada.
Provincial Nominee Program
The Provincial Nominee Program (PNP) is aimed at semi and unskilled workers who have qualifications and work experience that matches the skills needed in a particular province or territory. Although most PNPs require that you have a valid job offer for at least one year to qualify, there are some that don't and will allow you to immigrate to Canada without a job.
Below are some of the top PNPs that will give you permanent residency without having a job offer in Canada.
Alberta Express Entry Stream;
Ontario Human Capital Priorities Stream;
Saskatchewan International Skilled Worker Category;
Nova Scotia Demand - Express Entry Stream; and
Manitoba Skilled Worker Stream.
Each of these streams has its own set of minimum requirements, which includes having an Express Entry profile and that you will submit an Expression of Interest (EOI) to your province of choice.
If successful, you will receive a provincial nomination which is worth an extra 600 CRS points to add to your profile score. This could ultimately guarantee your success in applying for permanent residence in Canada.
How We Can Help You Apply to Move to Canada
Applying for a Canadian visa can be time-consuming and difficult to wrap your head around. With strict deadlines, procedures, and requirements, it can be easy to make a mistake that could cost you your chance to immigrate to Canada without a valid job offer. But with the guidance and assistance of one of our knowledgeable Regulated Canadian Immigration Consultants (RCIC's). the process will be stress-free.
When you choose to use our expert and government trusted service you will get:
An in-depth eligibility assessment
Guidance on which of 100+ immigration programs and visas to choose from;
An immigration plan tailored to your individual needs;
A review and submission of all application forms and documentation; as well as
Support through every step of the application process.
All you have to do is fill out our application form to receive your eligibility assessment and let us take care of the rest. It's just that simple! Your Canadian journey starts here.
Be sure to follow us on Facebook, Twitter, LinkedIn, and Instagram to stay up to date on Canadian immigration and visa news.