Immigration is a big step in anyone's life. There is so much to consider, like will you be able to support yourself and your family, will you be able to adapt to Canadian culture without losing your own, and perhaps the biggest question of all, "Is now the right time to move to Canada?". Well, it is, in fact.
With uncertainty looming, it is understandable to have these concerns. In this blog, we'll delve into job prospects, benefits, and immigration options to explain why now is, in fact, the right time to start your Canadian visa application and give you 13 reasons why Canada may be just the place that you are looking for in a new place to call home. After all, Canada is about to welcome more than 400,000 immigrants in 2021 alone - Don't you want to be one of them?
To find out how you and your loved ones can immigrate to Canada, simply click the link below to speak to one of our highly trained immigration consultants or keep reading to find out what some of your best options are to relocate to one of the most dynamic and tolerant communities in the world.


Why Moving to Canada Now Will Be the Best Thing You Ever Do
Canada is undoubtedly one of the most popular destinations for foreigners to relocate to has been for years, so much so that the Canadian government had to add new systems and programs, such as the Express Entry system and dedicated workstreams such as the British Columbia Tech Pilot and Saskatchewan Truckdriver immigration streams to help streamline and fast-track the visa application process, making it easier and more accessible for those wanting to move to Canada. But with over 100 different immigration options to choose from how can you be sure that now is the right time to immigrate to Canada? Let's take a closer look at our top 13 reasons.
1. Opportunity
Canada has a wealth of opportunities, from education to employment. With the 10th largest economy in the world and over 290,000 new jobs created in May 2020 (according to Statistics Canada) the opportunities to find work in Canada are endless. Whether you're a truck driver, nurse, or IT professional, Canada has a place for you.
Studying in Canada is another golden opportunity for immigrants. Not only will you gain a world-renowned education to take back home with you to pursue your dream career but you also have the opportunity to stay on and work in Canada after you have graduated, through the Post Graduate Worker Permit Program (PGWPP), and once you have enough work experience you can then apply to move to Canada permanently.
2. Border Remains Open for Temporary Workers
While countries like the US have closed their border to all immigrants and green card holders, Canada maintains its pro-immigration stance, allowing essential temporary workers in industries such as meat and food processing as well as agriculture, to migrate to Canada without needing a Labour Market Assessment (LMIA), which usually requires employers to advertise the job in Canada for at least 3 months before offering it to international applicants.
But just because immigration is currently restricted, it doesn't mean that you cannot start your application, in fact, no is the best time to send in your application. While others remain fearful of immigration because of the uncertainty surrounding COVID-19, visa applications continue to be processed with almost 4,000 immigrants receiving invitations to apply for permanent residency every month through the Express Entry System.
3. High Paying Jobs
Canada offers competitive salaries for both skilled and unskilled, particularly jobs that are in high demand. With an amazing $14 per hour wage average and an average salary of $52,600 per year and higher, you'll have plenty of additional income to spend on your dream home, vacation, or your child's tertiary education.
Some of the highest-paying jobs for unskilled workers include truck drivers, fisherman, and farmworkers while some of the highest paying skilled jobs include doctors, registered nurses, engineers, IT managers, and pilots.
4. Amazing Work Benefits
Canada doesn't only have plenty of jobs with high paying salaries but fantastic work benefits too. Getting a job in Canada usually comes with additional private health cover, life and job insurance, vehicle allowances, and training expenses. Most people who work in Canada also enjoy shorter working hours and longer paid vacations, with most full-time employees working for an average of 36 to 40-hour weeks and two to three weeks of paid vacation every year, depending on your occupation. Expecting parents can also look forward to spending more time with their newborns. Both mothers and fathers or "non-birthing" parents have access to paid parental leave days where they could receive between 33 and 55% of their average earnings for anywhere between 35 and 61 weeks!
5. Healthcare
Canada is known for its healthcare system, not only because of its exceptionally high standard but because all permanent residents, citizens, and their family members do not have to pay a single dollar for it. Canada's universal healthcare system covers most doctor visits and emergency cover, although it does not cover the cost of prescription medication or dental care it's more than likely that the additional healthcare cover that your employer offers will. If not, Canada also offers plenty of private healthcare plans at affordable rates.
6. Education
Along with Canada's public healthcare system, the public education system won't cost you a thing. Canada is currently ranked as the third-best education system in the world and is closely monitored by the Council of Ministers Education Canada to ensure that the same level is upheld in every public school, no matter what province you live in. Not only will your child be able to receive a fantastic education in a safe, clean and diverse environment but they will also have access to some of the world's best universities and colleges, such as the University of Toronto, which is currently ranked number 1 in Canada and 29th globally.
Studying in Canada at a Designated Learning Institution (DLI) will not only set you up for an international career but could open up doors if you want to eventually move to Canada permanently through programs such as the PGWPP. And with Canadian education institutions' deadlines fast approaching now more than ever is the time to start your application. The sooner you apply the better your chances of getting accepted and it is recommended that you apply at least 8 to 12 months ahead of time.
Your submission deadlines vary depending on your chosen university, qualification, and province. There are generally two submission deadlines:
Summer Enrollment Deadline - 15th January
Winter Enrollment Deadline - 1st September
7. Progressive Liberal Government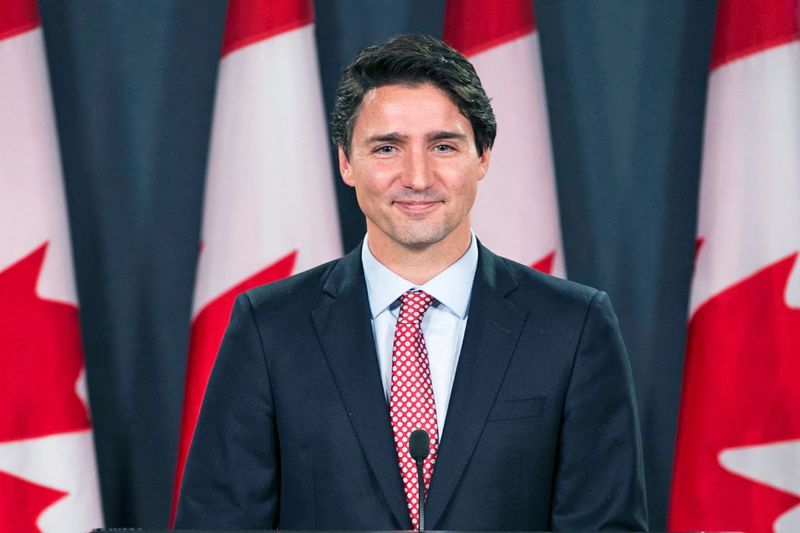 With ongoing racial unrest taking the world by storm Canada's government, led by Prime Minister Justin Trudeau, is extremely liberal and is pro-immigration, believing that it is the key to boosting the economy. Canada's labour market has been facing serious challenges, not because there aren't enough job opportunities but rather that its core industries have been progressing so rapidly that there aren't enough jobs to fill the demand. In other words, there are so many jobs available in Canada that the Government is looking to fill the labour gap by employing skilled foreign workers who want to move to Canada. In 2020, Canada aims to invite 341,000 foreigners and their loved ones to apply for permanent residence.
Canada is also known to be one of the most liberal and tolerant countries in the world. Canada was the fourth country globally to legalize same-sex marriage. It is also one of the most diverse countries with over 200 different languages spoken in Canada.
While others are closing the doors, Canada is opening them to people from all over the world, creating an all-inclusive and diverse community for all.
8. Inclusive and Supportive Communities
As mentioned previously, Canada is focused on building an all-inclusive community that is safe and welcoming to all people, no matter your race, country of origin, or religion. The government has various immigrant programs such as The Newcomers Support Program, designed to help make integration into Canadian communities easier, offering advice on everything from insurance services, taxes, and mortgages to how to get a driving license, social insurance, and health care, and much more. There are also various associations and online communities for people from all over the world. Here are a few are just a few:
9. Business Opportunities
If you are an entrepreneur at heart and are looking to start or move your business to Canada, there are various ways to go about it. Canada actively encourages innovation with some of the top business opportunities in agriculture, accommodation and food services, wholesale and retail, construction, scientific, and technical industries. For more information on how you can bring your business venture to Canada be sure to visit our blog here.
10. High Quality of Living
Canada is known for its high quality of living. With free world-class healthcare and education systems, low unemployment and crime rates can be the perfect place for young professionals, and families alike. Smaller city life offers tight night community life with all the amenities of big city life while urban life in city centers are bustling with nightlife, art, and culture. Canada is also known for high work satisfaction and a low-stress lifestyle offering the perfect work-life balance. 90% of Canadians claim to be content at work, a far cry from the 65% global average. Canadians also lead much healthier lifestyles, which is no surprise when you live in a picturesque backdrop, with national parks, mountain ranges, and waterfalls that will take your breath away. Oh and then, of course, there are 4 beautiful seasons to enjoy. What more could you ask for?
11. Freedom of Religion & Multiculturalism
Canada's diverse demographic is part of what makes it such an amazing country to live in. Canada has a wide variety of different beliefs and religions. More than two-thirds of the population is Christian, while 2.4 million Canadians are Islamic, Hindu, Sikh, and Buddhist. In fact, the Islamic faith has one of the largest ex-pat communities in Canada, making up 3.2% of the total population. Over 300,000 people belong to the Canadian Jewish community and almost 65,000 are associated with Aboriginal spirituality.
Canada is a melting pot of culture and religious beliefs and not only will you have access to various places of worship but you will be able to find communities within these organizations, making it just a little bit easier for you and your family to settle in and meet new people after immigrating in Canada.
In celebration of Multiculturalism Day, the country hosted various virtual events such as the All For One Filipino event in Toronto and Cultural Expressions Festival organized by Iranian Canadians in Fredericton.
Below are some online religious communities that you may find useful:
12. Canada Pride
By passing the Civil Marriage Act in 2005, Canada became the fourth country globally to legalize same-sex marriage. This was however not the first time same-sex couples could get married in Canada. In fact, same-sex marriage was actually first introduced on a federal level as early as 2003 in Ontario.
Same-sex couples can also start a family in Canada and was first allowed to adopt in British Columbia in 1996 as well as nationally since 2011.
Canada, also usually has a number of pride celebrations across the country. Gay Pride, the most well known and biggest event in the US, is held in all major Canadian cities and is attended by thousands of proud Canadians, including Prime Minister, Justin Trudeau. One of the largest Pride celebrations worldwide is Toronto Pride which usually draws in over 1 million people. This year, however, due to pandemic restrictions, Pride celebrations were not canceled but simply moved online including events such as Global Pride, Pride Toronto Festival, which will continue throughout this week.
13. Supportive Immigrant Communities
Canada not only welcomes foreigners with open arms but also goes to great lengths to offer help and support for those who are newly immigrating to Canada. The Canada For Me Immigration Office has a Newcomers Support Program that helps foreigners integrate into Canadian life. This program includes:
Pre Landing Services – providing you with all the information that you will need before you move to Canada;
Post-Landing Services – provides you with all information that you'll need to prepare for the touch down in Canada, including pick up from the airport, setting up bank accounts, Social Insurance and Health Cards, getting used to your local neighborhood, shopping, and grocery tips, school recommendations, household goods purchases, driving license, business registration as well as tax preparation and job search;
Insurance Services – this includes all information regarding medical, life, education, and pension plans, insurance for new immigrants and travelers as well as travel insurance for newcomers, students, and visitors; and
Accounting, Tax Preparation, Mortgages, and Line of Credit for Newcomers – this includes helpful tips and information about opening a business, annual income tax preparation and filing of business taxes, applications for personal credit cards and lines of credit, mortgages for newcomers and first-time homeowners.
If you plan on immigrating to Canada with your family, Kids New to Canada is a great website containing great regional community resources in each Canadian province or territory. It has all the information you need to help you and your family settle into life in Canada.
For information on how to immigrate to Canada in 2020, visit our blog here.


How We Can Help You Immigrate to Canada
Immigration to Canada can be both complex and confusing, but don't let that be one of your reasons why you don't get started on the application process to move to Canada today. By using our accredited Regulated Canadian Immigration Consultants (RCICs) you will not only optimize your chances of success in the visa application process, but you will receive expert advice on which program is best for your personal needs. Our RCICs are registered with the ICCRC and are legally permitted to assist you by evaluating your eligibility, reviewing all documentation, and submitting it to the Canadian government on your behalf.
Don't risk your chances of living your Canadian dream. Let us make sure that all forms are completed correctly and sent in on time. Simply fill out our application form to receive your assessment today and take one step closer to a liberal life in Canada.