Canada has become one of the top immigration destinations in the world thanks to the great number of visa programs, streams and categories offered in the country.
One of the most well known immigration systems is Express Entry (EE), which lets federal skilled workers make the move to Canada in six months or less! But contrary to how popular the system is, people can still miss out on some really important details about the system that some people really don't know.
Here are 7 myths about Express Entry and how they can affect you!
Myth 1 Age is Not a Factor
Anyone no matter their age can apply through the Express Entry system. Sadly, this is just not true. Because Canada has such a high demand for skilled workers who can help boost the economy thanks to a growing elderly population, there are certain age restrictions if you want to apply under any of the three federal programs:
Federal Skilled Worker;
Federal Skilled Trades Worker; and
Canadian Experience Class
You must be between the ages of 18 and 55 to apply, so keep this in mind when you start your application.
Myth 2 You Need a Job Offer to Apply
This myth has been going around for a while now and contrary to what you have heard, you do not actually need a job offer from a Canadian employer to qualify under one of the three categories managed by EE.
That is not to say having a job offer won't make you look more appealing as a candidate for immigration. Did you know that a valid job offer from a Canadian employer can earn you an additional 50 to 200 points on the Comprehensive Ranking System depending on the occupation's National Occupation Classification Level 0, A, B, C, D or E?
Just remember that the job offer does not cover part time work. It must be a full-time offer of employment. Here is an example of a job offer that would not be valid.
Lee is a 35-year-old carpenter who has applied through the Federal Skilled Trades category. He is offered a full-time contract to work for 25 hours a week.
For a job to be considered full-time, Lee must be hired for at least 30 hours a week so in this case, the job offer would not be considered valid.
Myth 3 Anyone Can Apply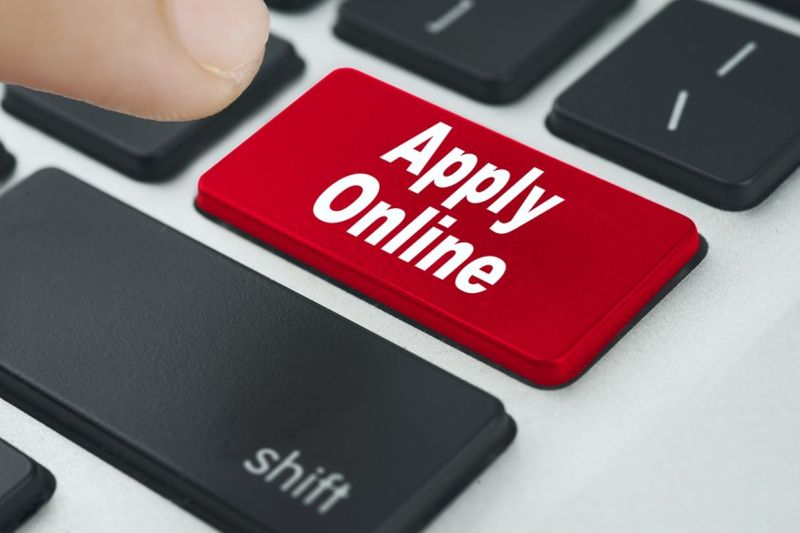 It may come as a surprise, but the Express Entry system is designed to help Canada meet its labour markets need. To do this it has to make sure that all applicants meet the basic requirements for one of the three programs under the system.
This does mean that you must meet certain criteria to apply such as having the right NOC job level, work experience, language ability, funds and several other factors.
The basics of the Federal Skilled Worker program, for example, require that you:
Have worked for at least one year in a full time occupation (or part time for the same period of time) for an NOC 0, A or B;
Have gained this work experience from a valid job within the past 10 years;
Have proof of funds to show you can support yourself and any other family members you immigrate with;
Have a clear record to be admissible in Canada;
Have scored at least 67 out of 100 on the selection point grid;
Have passed a valid language exam with a score of 7 on the Canadian Language Benchmark ; and
Have assessed your qualification through an ECA (Educational Credential Assessment)
So depending on the visa program you want to apply under, the requirements can differ greatly. If you are unsure about which visa program is perfect for you, why not let us call you? Just complete this Contact Form so we can get in touch with you to discuss your immigration options.
Myth 4 You Can Only Immigrate Through EE as an Economic Immigrant
This is simply not true. The EE system accounted for at least 77,288 of new immigrants in Canada according to the EE Year End Report of 2017 by the Canadian government. But this doesn't mean that it is the only way for you to migrate to the country.
Provincial Nominee Programs use applicants from the Express Entry pool to find suitable people who have the right skills and work experience even if they do not qualify under one of the three federal programs.
Myth 5 You Need to Create an Canadian Job Bank Account (CJB) to Apply
Good news for you, EE recently updated some of their conditions to create an Express Entry profile. You now no longer need to create an account on the CJB to start your application!
Before it was compulsory to create an account with the CJB before you could open your Express Entry profile and upload all of the necessary documents to apply.
Less admin means you can focus on getting all the right paperwork together for your application!
Myth 6 You Cannot Update Your EE Profile Once You Upload it
The EE system is really flexible, so you do have the option to update your application even when you are entered into the EE pool. You can edit your profile online even if you want to change your Marriage status, the language scores you completed through the IELTS or TEF or your passport number.
If you do make changes to your profile, just remember that it can sometimes take a bit of time to reflect on your account. This can take up to 48 hours, so don't worry if you don't see the changes immediately.
Myth 7 You Don't Need to a Pass Language Exam
We normally answer this questions a lot during the application process and the truth is that you do need to have a valid language exam to apply under EE. Yes, even if you come from an English speaking country you will still need to prove your ability in that language.
Generally there are two language test options you can use for immigration purposes. The IELTS General and TEF General exam. Other language exam options will not be accepted, so please be aware of them before you apply for them as they can be quite costly.
Depending on which of the three categories you apply for, the language requirements will of course differ.
Under the Federal Skilled Worker you must score at least a seven on the Canadian Language Benchmark otherwise you will not qualify for the program.
The requirements for the Federal Skilled Trade program is much lower. You only need a CLB of five for speaking and listening and a four for reading and writing for either French or English.
Did you enjoy our top 7 myths about Express Entry and want to learn more about the latest changes? Why not check the 6 new changes to Express Entry which could have a real impact on your immigration and help you get an Invitiation to Apply for permanent residence in Canada!