The Express Entry system has been Canada's number one immigration pathways since 2015, helping thousands of newcomers find their way to Canada.
Every month, Canada's immigration system has two Express Entry draws which now, on average, invites 10,000 skilled foreign workers to apply for permanent residency in Canada. In the latest Express Entry Draw the Canadian government invited an incredible 27,332 people to immigrate to Canada through its Canada Experience Class. This has never been seen before in the history of the program and clearly shows how much Canada values workers with Canadian work experience.
So how can you apply for an Invitation to Apply (ITA) for permanent residency? Simple. Create an optimized Express Entry profile by following these five simple steps.
How to Create a Successful Express Entry Profile
Before you begin, it's important to find our if you are eligible. You can do this by simply taking a short questionnaire on the Government website, which shouldn't take longer than 10 to 15 minutes or alternatively use a Registered Canadian Immigration Consultant (RCIC) or immigration lawyer to help you determine whether or not you qualify but if the Express Entry system is the best option for you based on your specific needs and skills.
The Express Entry system manages three federal immigration programs:
The Federal Skilled Worker Program (FSWP)
The Federal Skilled Trade Program (FSTP); and
The Canada Experience Class (CEC).
When apply for you will be ranked according to the Comprehensive Ranking System or the CRS as it is more commonly known. You will receive a CRS score once all your personal details have been uploaded to your profile and will be scored out of a possible 1,200 points.
If you qualify for this express route through one of these programs and create a great profile, you will be entered into draw pool with other applicants. If you score among the highest, you will receive an ITA and could be jetting off to Canada in just 6 months!
When you apply for Express Entry to Canada, you will be judged on five core components. Your:
Age
Education
Language Skills in either English, French or both
Work Experience (if any - this is not a must but can boost your CRS score)
Adaptability to life in Canada.
There are, of course, other factors that could earn you extra CRS points, like if you have a Canadian job offer or if you apply with a spouse or your common-law partner, however, these are the main points to consider when creating your Express Entry profile.
1. Your Age
When taking the questionnaire, you won't be asked what your age is however you will be required to enter your age once you create your profile. The reason that your age is taken into consideration is that Canada's labour market is struggling to meet the high demand of a soaring economy. With more and more people choosing to retire early and decrease in the country's birth rate, Canada has chosen to invite skilled workers from abroad and need people who will not only be able to help boost its economy but will be able to do so for the long run. This is why the younger you are the more points you could stand to earn.
You could score a maximum of 100 CRS points if you apply alone or 100 points if you apply with your spouse or partner. The optimal age bracket to apply for Express Entry is 20 - 29 years old. Once you hit 45 you will not score and CRS points under this category, which could affect your CRS score. This means that the sooner you submit your profile the better.
2. Your Education
As mentioned earlier, Canada needs workers to help fill the gap, but not just any workers will do. Canada is in need of skilled and qualified workers that will be able to bring their expertise and talent to its workforce.
In the questionnaire you won't be asked about your education level however your level of education will not only indicate which Express Entry program you qualify for but could improve your CRS score. In other words, the higher your level of education the more points you will receive. You will need to have some form of secondary qualification like a high school diploma or certificate or a post-secondary qualification, for example, a university degree, college certificate or trade qualification in order to qualify. You can receive a maximum of 150 points when you apply on your own or 140 points when you apply with your significant other.
3. Your Language Skills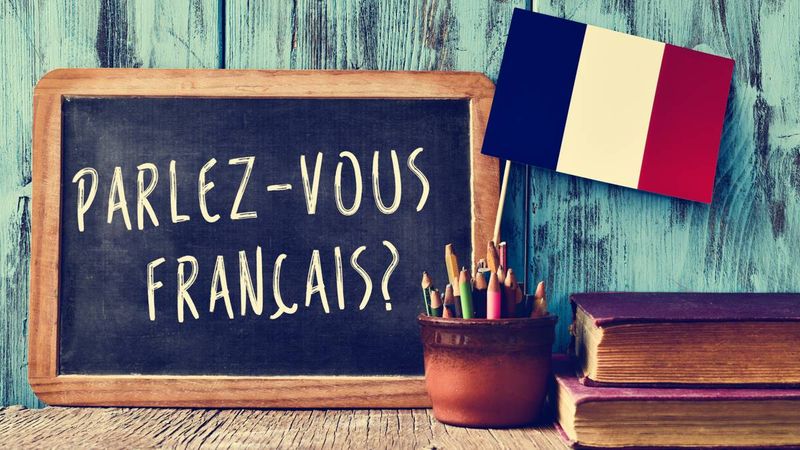 As mentioned earlier, being able to speak English and/or French is crucial when applying to immigrate to Canada. Why? these are the two official languages of Canada and you will need to be able to communicate effectively, whether you intend to work or study in Canada. When taking the online questionnaire the first thing you'll be asked, after which province or territory you may be interested in, is if you have a recent language test. Without one, you will not qualify for Express Entry.
This test indicates your ability to listen, read, write and speak in either language and may not be older than two years (24 months) to be considered valid. The following language tests are accepted by the Government of Canada:
IELTS
CELPIP
TEF; and
CTF.
You can score as much as 160 points on your own or 150 points when you apply with your partner.
4. Your Work Experience
Now, this may not be a must to qualify but it will stand you in good stead, whether you have gained it in Canada or outside Canada. This is a question that is asked on the government eligibility questionnaire, specifically whether or not you have Canadian work experience. Having work experience could not only get you up to 50 extra CRS points for foreign work experience if you have good language skills or as much as 70 to 80 points if you have experience working in Canada, depending on whether or not you apply alone or with your partner, respectively.
As we've seen in the lastest Express Entry draw, Canada is currently giving preference to those who have already worked in Canada for at least a year by inviting them to apply for permanent residence through the CEC Express Entry program. If you have under three years of foreign working experience we strongly recommend that you keep up the hard work and gain some extra experience as this coils significantly up your game in the next draw.
5. Adaptability
The Government is not only focussed on bringing skilled and qualified workers to start a new life in Canada but on making sure that those who do eventually settle down in the Tru North will be able to adapt easily with ease. Certain factors could help make the transition better for you and your loved ones as moving to any country let alone Canada is easy.
Having a sound support system such as having family in Canada, a job offer in Canada and enough funds to carry you through the initial stages of your move will help to alleviate the stress that comes with immigrating. Even having exceptional French language skills could maximise your chances of success, as in some provinces such as Ontario and New Brunswick French is the predominant language spoken.
You will be able to score the following additional points for adaptability:
Brother or sister living in Canada - 15 points
French language skills - 50 points
Post-secondary Canadian education - 30 points
Job offer in Canada - 200 points
Provincial Nomination - 600 points
I Want to Take the Express Route to Canada - What's Next?
Now that you know the five key factors that your profile will we rated on, you can move forward with your application confidently. Although having your documents are not a requirement at the application stage you will at some point be asked to provide supporting documentation to prove that the information you have supplied is accurate.
Ready to take the Express Route to Canada? Knowing which of over 100 Canadian immigration programs you qualify for as well as how to optimise your Express Entry profile could have you enjoying Canadian life like a local in as little as six months.