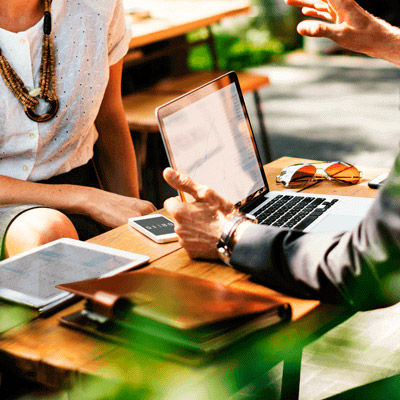 Finding your ideal job is a complex matter, and contrary to most people's opinion, it is more than just about the salary. Due to its well-run economy, immigrant-friendly, politically stable, Canada has become one of the most sought after destination for job seekers around the world.
Jobs in healthcare, telecommunications, construction, law, public administration, and trade, just to mention a few, are usually available. However, the common theme among these job opportunities in Canada is the need to have an advanced education or serious skills training, which is hardly a surprise considering how specialized Canada's economy is. Below is a list of 10 of the best jobs in Canada, based on salaries, job security, qualifications, and employment prospects:
1. Economic Development Director
Leading the way is the post of economic development director, after experiencing a salary growth of over 10% between 2009 and 2015, and currently standing at a median salary of $ 105,144.
The position requires a Bachelors in economics, business administration or public administration. A few years' experience in those fields can lead to swift growth and a master's degree will definitely set you apart.
With 1.15 jobs to every job seeker, this field has a fair amount of opportunities. The job often entails working in and involves the collection of data on the impact of government policies on taxation, labor markets, and agriculture in specific regions.
2. Petroleum and Chemical Engineer
Tasked with conducting research on exploration and extraction of oil and gas deposits, chemical engineers earn a median salary of $104,998 and with a salary growth of 16% in the last 6 years, it is a challenging but highly lucrative industry.
They are either stationed in oil sands or in consumer industries like food. Chemical engineers are responsible for overseeing the biochemical process used to transform raw materials into products. Currently, there are only about 400 jobs available due to a recent slump, however, the numbers are expected to pick up and improve over the next 2 years.
3. Telecommunications Manager
With a University degree in science or electrical engineering as the minimum requirement, a degree in any related field with a few years' experience in a supervisory role is acceptable.
Experienced individuals earn up to $ 110,000 with the median salary for a telecommunications manager sitting at $84,448.
Telecommunication managers are, above all, required to have a vast knowledge of technical aspects, operations, and maintenance.
Having gone through a rough patch towards the turn of the century, the job opportunities in the telecommunications industry are expected to pick up because of new services that are focusing on wireless capabilities and high-speed internet.
4. Lawyer
Not only limited to attorneys who appear in court, this lucrative position also involves students currently working on their articles. Law is notoriously known for its many required years of school, and in Canada, it is basically the same. You require a bachelor's degree and also need to pass the Law School Admission Test (LSAT). Upon completion of law school, you need to pass the bar in the province that you wish to practice.
Though wages haven't particularly grown in the law field lately, a practicing lawyer in Canada stands to earn a median salary of $ 88,000 so it is still a well-paid profession.
5. Health & Community Services Manager
Responsible for the direction and administration of the development of health care and social services, this government based position requires the holder to oversee programs created to improve the social welfare of communities as well as individuals.
The position comes with a fairly handsome median salary of $ 104,541. However, center since it's a public sector position and based at a provincial and municipal level, working in a large center with more responsibilities will earn you considerably more.
As a large number of older managers are due to retire in the near future, jobs for managerial positions in healthcare, social work, community and correctional services are expected to considerably exceed supply by 2022.
The position has a basic requirement of a bachelor's degree or college diploma in a related field.
6. Scientific Research Manager
An encouraging 20% of new job opportunities were created in the last year alone, and a further 1000 are expected to be available by the year 2020.
Scientific research managers earn a median salary of $ 90,000, and despite the misconception that they are entirely based in a lab, there are opportunities to work in the petroleum industry, forestry, architecture and both local and private sectors.
In basic terms, science researchers require masters or doctoral degree in their scientific discipline and a considerable amount of experience in that line of work.
7. Corporate Sales Manager
The position has seen an impressive 11% increase in salary growth over the last 3 years and with an industry high of 28% in the last 5 years, corporate sales managers have never earned more, with a median salary of $ 79,996.
Corporate sales managers are responsible for managing the sales departments for commercial or wholesale programs and functions. They initiate and seek to maintain client relationships as well as planning and overseeing the delivery of communications messages outside the organization.
Job opportunities in the industry are expected to grow by almost 5% between 2014 and 2024, nearly as fast as all other occupations combined.
8. Purchasing Manager
Purchasing managers are responsible for maintaining the flow of goods, and as heads of the procurement department, they also have a responsibility in the warehouse depending on the organization, at a logistical and operations level.
A bachelor's degree is the minimal requirement and Supply Chain Management is responsible for accreditation, however, those in the field of handling specialized or hazardous materials will need further training and certification.
There is an expectation that job opportunities will exceed qualified applicants by 10%, by the year 2021, making it a viable career path to pursue.
9. Nurse Practitioner
This is essentially one of the most important positions in the health care worker's category that also includes physicians and midwives. A fairly demanding position that at times requires one to work 24 hours a day, nurses tend to patients, order tests and work with physicians to provide treatment.
It is very important that upon completion of their education, nurses are required to undergo a nursing program of supervised practical training to gain enough experience and knowledge.Due to Canada's growing number of the aging population, the field of nursing offers many job prospects and with a median salary of $ 87,115, it is also very well rewarding.
10. Aerospace Engineer
An engineering field that seems to grow from strength to strength mainly due to the increased need to discover alternative sources of energy, this is an important contributor to the growth of Canada's economy.
With existing opportunities to specialise, the field has a varying number of other job titles like an aerodynamics engineer for example.
As the industry continues to grow, there are currently about 4000 job openings available. There is a basic requirement of at least 3 years supervised experience and a bachelor's degree in aerospace engineering, mechanical engineering or its equivalent specialize cases, a master's degree or PhD is required, with final approval and licencing done by provincial, territorial association of engineers and a median salary of $80,000.