Did you know that oil is Canada's biggest export earner? This makes it a very big part of the Canadian economy. There are over 60 active oil rigs in Canada, with Alberta producing a large majority of the oil and is responsible for employing over 128,180 employees. This makes Alberta the province to be in if you're an oil rig worker.
So, if you're interested in the oil and gas industry, discover how to apply for oil rig jobs in Alberta and you could be earning top dollar in Canada.
Applying for an Oil Rig Job in Canada
Any immigrant who wants to work in Canada, will need to apply for a Canadian work visa to legally do so. Canada is a great place to work for many reasons such as a high minimum wage and great employee benefits.
The first thing you need to know about the work permit is that there are two types that you could qualify for. They are as follows:
An open work permit - through this visa, you can work anywhere in Canada and for any employer. There aren't any restrictions.
An employer-specific work permit - this particular type of visa, you'll be restricted with factors such as where you can work, who you can work for and the type of position.
Now, there are several Canadian programs through which you can apply for each of these visas. Let's take a look at a few of those programs.
Program for open work permits
Post-Graduate Worker Permit
If you're an international student who has completed a study program in Canada from a Canadian Designated Learning Institution (DLI), then this is the visa for you. Through the Post-Graduate Worker Permit (PGWP) you will receive an open work permit, enabling you to work all over Canada and within any position.
Your work visa would be valid for a period of anywhere between eight months to three years. This all depends on the length of your study program. This PGWP is the perfect opportunity to gain Canadian working experience which will open more doors of opportunities for you. Not only with other jobs but also for Canadian permanent residency.
Who is eligible for a PGWP?
If you'd like to apply for a PGWP, you'll first need to meet the following criteria:
completed an academic, vocational or professional training program at an eligible institution in Canada that is at least 8 months in duration leading to a degree, diploma or certificate;
maintained full-time student status in Canada; and
you received a transcript and letter that you've met all requirements to complete your study program.
Top Tip!
Once you have work experience in Canada, you may qualify to apply for permanent residency through the Canadian Experience Class (CEC) which falls under Express Entry.
Program for employer-specific work permits
Temporary Foreign Worker Program
The Temporary Foreign Worker Program (TFWP) was created to allow Canadian employers to hire foreign skilled workers to fill shortages in the Canadian labour force. What's great about the TFWP is that it also ensures you as a foreign national are treated fairly and are protected with workers' rights. This is a great visa if you want to apply for oil rig jobs in Alberta.
The following streams are available for employers to hire foreign nationals.
Foreign Agricultural Workers;
High-Wage Workers;
In-Home Caregivers;
Low-Wage Workers;
Foreign Academics; and
Global Talent Stream.
There is a list of requirements you'll need to meet in order to qualify for either of the above mentioned streams. They are as follows:
a valid job offer;
a passport;
prove that you match the job offer requirements;
medical exam and certificate;
police clearance certificate;
your language test results;
proof of funds; and
a copy of your Labour Market Impact Assessment (LMIA).
What is an LMIA?
A Labour Market Impact Assessment is a letter that an employer may be asked to get before hiring a foreign skilled worker. A positive LMIA means that there is indeed a need for the foreign national to fill the position. It also means that there aren't any Canadian citizens or permanent residents to fill the role.
For an employer to get an LMIA, they will need to apply for one.
Types of Oil Rig Jobs in Alberta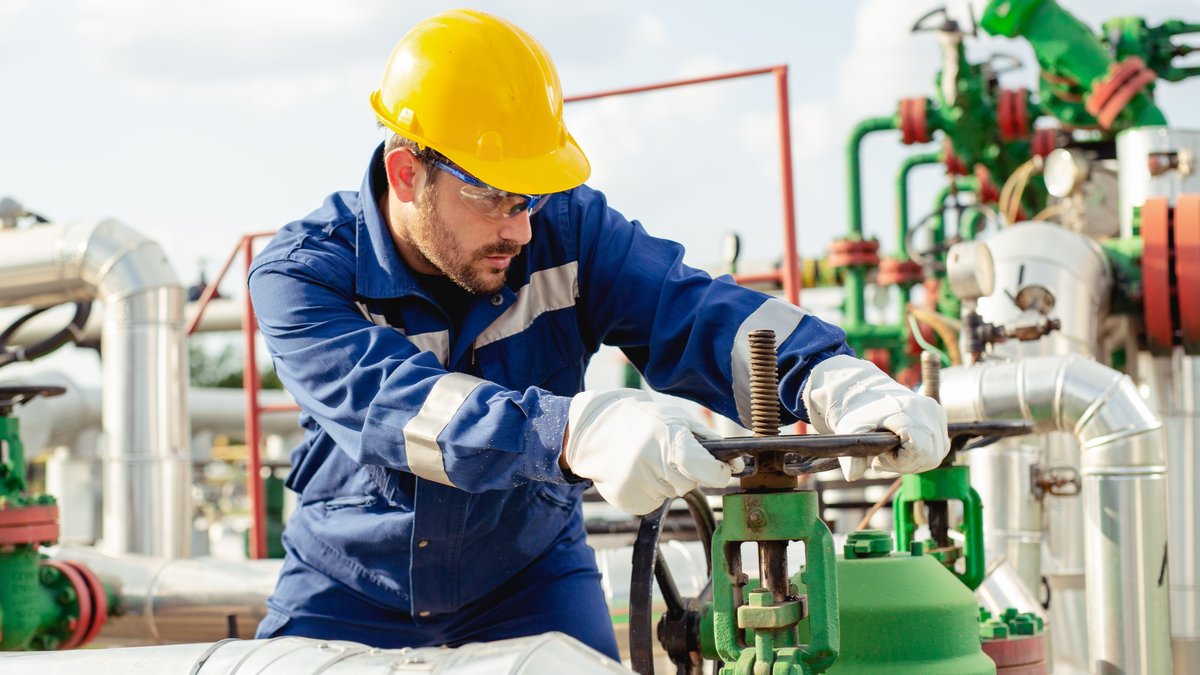 Generally, there are three to four crew workers on an oil rig who specialize in different roles. Here are the most common types of jobs for getting oil out of the ground efficiently and safely.
Rig Manager
You can work your way up the ranks for the position of rig manager, sometimes also called a Toolpusher. The manager essentially supervises all the staff on the oil rig as well as the drilling activities and equipment. The drill team members look to their rig manager for leadership, safety training, as well as dispute resolution and help in solving personnel and operational issues.
Oil rig managers typically have certifications for first aid and specialized safety training. They also earn a whopping CAD $158, 000 per year on average.
Driller
The Driller manages their own crews and reports to the rig manager. The driller is required to supervise a crew a swell as operate drilling and hoisting equipment, manage the rig floor and the driller's console (including brakes, monitors, throttles, clutches and many gauges).
The readings and feedback obtained from the console enable the driller to make adjustments whenever necessary. Drillers can make up to CAD $99, 000 per year, depending on their years of experience.
Derrickhand
On an oil rig the Derrickhand handles the uppermost section of the drilling string as it is brought from or lowered into the drill hole. They spend 25 percent of their time operating and maneuvering from incredible heights.
In addition, they also play a key role in operating the mud system, mixing the mud, assisting the driller, doing equipment upkeep, and taking on other jobs as needed. Safety training is essential for this role. Derrickhands earn around $75, 000 per year.
Motorhand
Oil rigs have strong engines that power the drilling equipment and some other rig equipment. As the job title implies, Motorhands are in charge of keeping the engines running smoothly. Equipment varies somewhat from rig to rig, but more often than not a rig has a combination of diesel and electric engines.
Motorhands should have a knack for mechanics and experience with this type of equipment. They can earn approximately CAD $71, 325 per year.
Roughnecks and Roustabouts
If you have no experience working on an oil rig but want to enter the industry then starting out as a Roughneck or Roustabout is the way to go. These entry-level oil rig jobs in Alberta are labour-intensive and consist of various tasks like assembling and repairing oil field machinery, securing posts, keeping the deck clean and clear of safety hazards, moving equipment around the rig, painting and more.
The position allows you to get an insight into the oil and gas industry to see in which area you'd like to specialize if you want to move up in the ranks. Roughnecks and Roustabout can earn around CAD $40, 000 per year.
Working in Alberta as an Immigrant
Alberta has steadily become one of the best places in Canada to immigrate as a foreign national. The province is known as being the prosperous province of today and is well-known for its high standard of living.
Working in Alberta especially is a great choice because of its booming economic growth, so to apply for oil rig jobs in Alberta just makes sense. Get in touch with one of our visa experts today and see if you're eligible!