Are you interested in earning between $90, 000 - $153, 000 annually in Canada as a Scrum Master? The demand for scrum masters is stronger than ever as more companies adopt Scrum Frameworks for their teams. Scrum Masters made LinkedIn's Most Promising Jobs list since 2017 and not to mention the position is guaranteed to come with a very generous salary.
Canada's tech industry is growing exponentially every year. Vancouver was dubbed the new 'silicon valley' and international tech companies and investors now consider Canada as the best environment in which to do business, expand or relocate, according to Randstad. The best news is that Canada makes it a lot easier for highly skilled foreign workers, like Scrum Masters, to work in the country by filling in-demand Scrum Master jobs in Canada as well as providing them with many options of permanently settling in the Great North. Find out how you can work in Canada below!
How to Work in Canada as a Scrum Master?
What is a Scrum Master?
Scrum is an Agile framework that helps teams within various fields such as HR, marketing, design but most often software development and engineering get organized and continuously improve complex projects or products they're working on. Scrum Masters take on various roles during a project but their main duty is to manage the process to ensure that end-goals are accomplished as effectively and efficiently as possible. A Scrum Master is like a mechanic, not driving the car but making sure that it's in proper working order.
Scrum Masters may work as consultants at various companies or be employed by one company to manage the scrum processes of their products and services. To work in Canada you need to secure a temporary job on a work permit or you need to apply for permanent residency to relocate to the country. Learn more about these exciting options below!
Find a job: Scrum Master jobs in Canada on Indeed
What's Your NOC Code?
Canada divides occupations in the country that are filled by workers from overseas into different skill categories and assigns each occupation a unique code, known as the National Occupation Classification (NOC). This helps both you and Canadian officials know for which visa or immigration program you may qualify for.

Occupations under the NOC are based on general job titles. For this reason, you can choose a NOC code that best describes your job as a Scrum Master such as an IT manager or analyst.
Scrum Master NOC Codes
Occupation
NOC Code
Computer and information systems managers
NOC 0213, skill type O
Information systems analysts and consultants
NOC 2171, skill level A
Discover the visa programs in Canada that are available to you based on your NOC codes.
1. Apply for a Canadian Work Permit

After you secure a Scrum Master job in Canada you need to take the next step: apply for a work permit. A work permit allows you to work in Canada temporarily and under certain conditions. In most cases, your employer will be involved in the application process because they may need to give you a copy of their LMIA-document or an offer of employment number depending on the program through which they choose to hire you. There are two popular work permit programs available for Scrum Masters. They are the following:
Global Talent Stream
Intra-Company Transfer
1. Global Talent Stream
The Global Talent Stream is a program that helps innovative companies in Canada hire specialized and highly skilled foreign workers. Scrum Masters fall under Category B of the Global Talent Stream list of workers who can qualify for 2-week work permit processing, just one of the many great perks of this program.
2. Intra-Company Transfer
If you work for a company that has a parent company, branch, subsidiary, or affiliate in Canada, you may be able to secure a Canadian work permit through the Intra-Company Transfer Program. A work permit under this category will be valid for 12-months with the possibility of renewal.
In order to be eligible to work in Canada under the Intra-Company Transfer program, your job position must fall into one of three categories:
Executives: Direct the management of the enterprise, or a major component thereof, and receive only general (if any) supervision from higher-level executives.
Senior managers: Direct the management of the enterprise, or a major component thereof, and receive only general (if any) supervision from higher-level executives.
Workers with 'specialized knowledge': Can demonstrate specialized knowledge of the enterprise's product or service, or an advanced level of expertise in the enterprise's processes and procedures.
2. British Columbia Tech Pilot
When you hunt for Scrum Master jobs in Canada, you may want to narrow your search to British Columbia. The province is one of Canada's biggest tech hubs with a fantastic immigration program called the British Columbia Tech Pilot that is designed for skilled foreign workers in the tech industry to settle in the province permanently. The most important criteria that you need to qualify is a valid job offer from an employer in the province and at least 2-years of work experience.

Unlike many other Provincial Nominee Programs (PNPs), you don't need Canadian-specific work experience to qualify. You can simply apply directly from your country of residence and get a bridging work permit to start working in Canada while your permanent residency application is being processed!
3. Express Entry Canada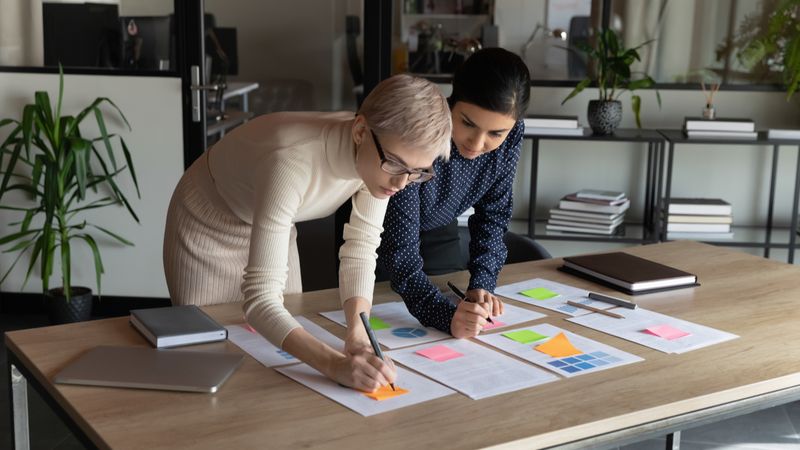 If you struggle to secure a Scrum Master job in Canada then you could immigrate to Canada with only your work experience, education, and skills through the Express Entry system.

The Express Entry is an immigration system used by the federal government of Canada to select eligible skilled foreign workers for permanent residency from an online pool of candidates. It's suitably called Express Entry because the system processes applications in a record time of 6 months.
Candidates in the Express Entry pool are scored against a points-based system known as the Comprehensive Ranking System (CRS). Each candidate is given a score for eligibility criteria such as their age, amount of work experience, level of education, their spouses' credentials, etc. The highest-scoring candidates receive Invitations to Apply (ITA) for permanent residency in bi-weekly draws. If a candidate receives an ITA they apply to immigrate to Canada.
It's important to note that the Express Entry system manages three programs namely the Federal Skilled Worker Program (FSWP), Federal Skilled Trades Program (FSTP), and the Canadian Experience Class (CEC). As a Scrum Master with no Canadian work experience, you could qualify for the FSWP. Here are the minimum requirements needed to qualify for the program:
Federal Skilled Worker Program (FSWP)
at least 1-year of work experience in your NOC
a minimum of secondary education (high-school)
CLB 7 for all 4 language abilities in either English or French
settlement funds starting from CAD $12, 960, excluding family members
Canadian Visa Applications Made Easy
Do any of the above-mentioned visa programs sound like something you'd be interested in pursuing? If so, we can help. Canadian Visa is a leading visa and immigration agency situated in Vancouver. We provide professional services to our international clients to help them reach their Canadian dreams. We work with a team of Regulated Canadian Immigration Consultants (RCICs) who are in good standing with the Canadian government and may legally handle the entire intricate visa application process on your behalf to ensure the best results possible!

Let us take care of the fine print while you choose your favorite Scrum Master job in Canada and get ready for a new, exciting adventure in the best country in the world. All you have to do is complete our application form to receive your eligibility assessment today. It's just that simple.