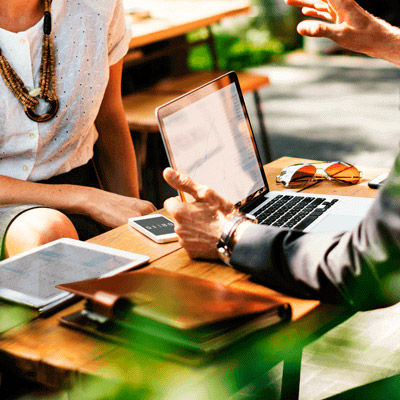 As one of the powerhouses of industry, Toronto has amassed over 100 000 businesses in every size and sector. There are more head offices in Toronto than any other Canadian city, making this a popular spot for new immigrants and professionals from around the world.
Medical
As one of the most heavily populated areas in Canada, it should come as no surprise to know that the medical sector is growing along with the population demands. Home to North America's largest combined bio-medical sector and ranked in the top 10 globally, Toronto is the place to be for medical-related job opportunities. The sector employs over 45,000 people in over 1,600 companies, a number that is set to increase with the upcoming developments in the industry.
Financial services
As the largest financial services sector in Canada and the fastest growing in North America, Toronto provides many opportunities for immigrants and residents. The Toronto Stock Exchange is the third largest in North America after New York and Chicago and is ranked sixth in the world. This impressive feat sees over 250 000 people employed in the financial district, more than double that of Montreal. Five of the largest banks in Canada are also located in the city.
Technology
As the epicentre of technology, Toronto generates $5.7 billion annually in R&D, with over $640 million invested in software alone. Of all the Canadian technology companies, 40% are located in Toronto, creating jobs for over 168 000 people. The head offices of Apple, IBM, Lucent, Motorola, Toshiba and Sun Microsystems are all located in the city with Google recently joining this elite list.
Manufacturing sector
Toronto has become one of the biggest manufacturing industries in the country, employing over 10% of the city's workforce and advancing Canada in its efforts to be a world-class technological country. Ontario is home to over 397 firms who remain at the helm of Advanced Manufacturing Technology development.
Tourism
The tourism industry is booming in Toronto, making this one of the most lucrative industries to be in. With a prosperous economy, thousands of business people move through the city every day, staying in the hotels and dining at the many restaurants in the city. Toronto is also one of the best places to visit as a tourist with its many exciting activities, restaurants and attractions. With all of the activity in the city, jobs in the hospitality sector are always in demand.