Your resume is your first impression, that amazing crisp blue shirt that you wear to the interview for your dream job in Canada.
But before you even get the opportunity to impress your prospective employer with your impeccable interview outfit and perfected resume, how do you put your best foot forward, especially if you're applying for a job from another country?
The short answer is to attach a great cover letter to improve your Canadian resume that will highlight your best attributes and communicate why you are the best person for the job.
It's safe to say that the art of writing a great cover letter is often lost on most and could quite easily be something that could make or break your chance of getting a chance to show your prospective employer just how amazing you really are. With these top tips on how to write a cover letter, you'll have employers and recruiters lining up outside your door!
What Makes a Great Cover Letter?
What is a cover letter?
Cover letters are short letters written to help you respond to an employer's job advertisement and persuade the employer to hire you for the position. Before you start to list every past employer you've ever had, do some research and make sure that you have made a note of all the instructions stated in the job advertisement.
Ready to start writing a cover letter that now HR manager could resist?
1. Research
Before writing your cover letter, we suggest doing as much research as you can about the company. Have a look at their social media presence, find out who their top competitors are, and see if you can find any recent news articles. The key here is to personalize your cover letter. No recruiter is going to jump at selecting your application if it's yet another generic resume. Be Bold. Stand out in a sea of resumes, which your recruiter is most likely trying to sift through if you want to get that job and work in Canada.
2. Follow Instructions
There's nothing more annoying than receiving a job application from an applicant who clearly did not pay attention to instructions nor the qualifying criteria. Be sure to check that you have noted all requirements and specific instructions for your cover letter no matter how small. It shows that you are able to follow instructions should you be hired for your dream job in Canada. You want to make an impression but also show that you are a team player.
3. Format
Start off with the standard format required for your particular industry, and more specifically for Canadian employers. Make sure that your cover letter:
Is a maximum of 1 page in length
Has consistent use of and a professional choice of font
Has single spacing with breaks between paragraphs.
What to Include in the Perfect Cover Letter?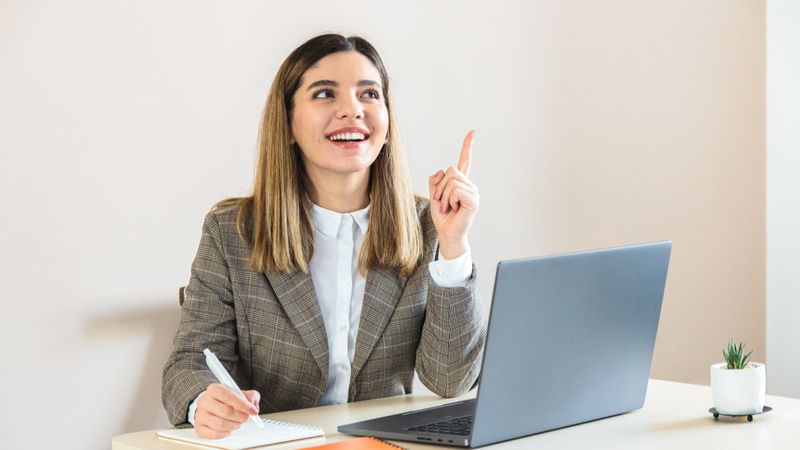 Your cover letter is made of six different sections.
Your information
Date
Employer information
Greeting
Main text
Signature
1. Your Information
This will generally be located somewhere near the top of the cover letter and include the following contact information:
First and last name
Current residential address
Phone number
Email address
2. Date
Make sure to include the date on your cover letter just below your information.
3. Employer Information
You will need to include information about the person, department, or company that you are sending the cover letter to. If you have the name of the person make sure that you include their:
First and last name
Position title
Company or organization name
Commercial address of the company or organization
If you don't know the name of the person, simply include:
Department in charge of hiring decisions (if known)
Company or organization name
Commercial address of company or organization
4. Greeting
Be sure to use a formal tone of voice when writing the cover letter. This means you will need to use a strong professional greeting. Try to make it personal, if possible, especially if you know the name of the person you are addressing instead of using the "To Whom It May Concern" generic greeting. Remember, you're trying to make an impression and stand out from the various applicants applying for that same position.
5. Main Text
Your main text is going to be broken up into three main sections:
Introduction
Body
Conclusion
Your Introduction will be an introduction of yourself as well as some relevant qualifications. This should not be longer than two or three sentences.
Your body paragraphs should try to convince your prospective employer that you are the best person for the job. For example, you can include past projects you have worked on that you had a significant and positive part in. You could also mention some of your key responsibilities and how you plan to contribute to the company should you be hired. This should be no longer than one or two paragraphs long.
The Conclusion is nothing longer than three or four sentences and is a chance for you to tell your prospective boss about how you feel about the opportunity to work with them, as well as thank them for taking the time to review your application. Be sure to kindly ask them to respond to your application. Sometimes a little behavioural psychology never hurts.
6. Signature
This is basically the closing line of your cover letter followed by your full name.
Top Tip: Always proofread your cover letter and proofread it again before sending it along with your application. Spelling mistakes and typos are a no-no when you're applying for a job in Canada.
What's the Next Step
Once you've interviewed for and land your dream job in Canada, the next step is to decide which program or visa you're going to apply for. Depending on personal factors such as your age, language ability, the nature of the job offer (ie. if it's seasonal, permanent, or a short term contract), your qualifications, and work experience you may be able to apply for Canadian permanent residency through programs such as the Provincial Nominee Program or those under the Express Entry System. If you are successful you won't need a Canadian work visa or permit to be able to work in Canada.
What if I don't qualify for permanent residency?
Not to worry, Canada has over 100 visas and programs to choose from. If you are not a citizen or permanent resident you can apply for a Canadian work visa instead.
Start your job search today for a promising future in Canada.