Canada's burgeoning industries are some of the most complex operating businesses in the world. They require harnessing a lot of humans, capital, and natural resources to supervise and manage effectively.
For the most part, Canada has been able to meet the specialized labor demands the country's economy requires. However, an inconsistent supply of adequate labor and a drop in the productive capacity in these industries have attracted the eye of the government of Canada.
To address labor shortages in specialized industries and operations management, the Canadian government has created several immigration visa streams and programs via Immigration, Refugees, and Citizenship Canada (IRCC).
One of the most valued occupations in this regard is systems administration. The skills required for this occupation are incredibly valued within the tech industry, where giants like Axis Communications in Canada understand their employees' high-pressure environment.
.As a systems administrator in Canada, you can be entitled to the following:
Sabbatical leave
Career development
Flexible work environments
Wellness Programs & Life Coaching
In-Office Entertainment
Childcare
On top of these wonderful benefits, system administrators in Canada are well-paid. According to payscale.com, you could earn up to 80,000 CAD annually in Canada.
What Do I Need to Work in Canada as a Systems Administrator?
Occupations in Canada are classified according to the NOC system. This system is based on skill level and job type. Systems administrators or Computer and Information systems managers have classified as TEER level 0.
You need a bachelor's or master's degree in computer science, business administration, commerce, or engineering. You also need years of work experience relevant to your chosen occupation.
How Can I Move to Canada as a System Administrator?
Moving to a new country permanently can be daunting, as with any moving process.
One of the biggest hurdles is the number of immigration and visa programs IRCC offers. Each of them has specific requirements. Sometimes these requirements can overlap, adding to the confusion.
To alleviate this confusion, here is a comprehensive list of the best immigration programs for system administrators.
Become a Permanent Resident
Permanent residency status is the main legal framework through which immigrants to Canada can settle permanently in the country along with their families.
There are several immigration programs and streams that offer a pathway toward obtaining permanent residency status should you be fortunate enough to be successful in your application.
Here are the most prominent permanent residency programs and streams that you can use to move to Canada as a System Administrator:
Express Entry
The Express Entry system is the most popular permanent residency program. Introduced in 2015 by IRCC its popularity is due to application processing times that can be as low as six months.
To apply using the Express Entry system, you must create an Express Entry profile on the Canadian government's website. This profile will be created based on an eligibility criteria assessment of your demographic data.
Federal Skilled Worker Program (FSWP)
The FSWP was created to facilitate the sourcing and retention of foreign skilled workers to the shores of Canada to fill perennial skilled labor shortages. As highly skilled and educated as the Canadian populace may be, low birth rates and oversaturation of labor in certain industries often result in skilled worker shortages. As a systems administrator, your job falls under the eligible occupations for this stream.
You will be evaluated based on the following factors when you apply to the FSWP:
Age
Education
Work experience
English and/or French language skills
Connections to Canada
Canadian Experience Class (CEC)
If you have worked in Canada for at least a year, you may immigrate to Canada through the CEC.
This program has the following requirements:
Work Experience
You must have one year of skilled work experience in Canada.
Education
There is no education requirement for this program.
Language Ability
You must have a Canadian Language Benchmark of either 5 or 7, depending on your occupation.
Admissibility
Have valid proof you can enter Canada
You can move to any province or territory if you qualify for the CEC.
You don't need to make evident any settlement funds in your possession as proof that you can financially support yourself and your family. To apply for both of the Express entry programs above, you need to follow these steps:
Step 1 - Ensure Your Eligibility
Step 2 - Create Your Express Entry Profile
Step 3 - Receive an Invitation To Apply (ITA)
Step 4 - Gather Documents
Step 5 - Get Confirmation of Permanent Residence
Creating your Express Entry profile will necessitate you undergo an eligibility assessment, which evaluates specific points of your demographic data and generates a Comprehensive Ranking System (CRS) score as part of its assessment. If you want to check your CRS score, you can visit our CRS calculator page on our site.
Provincial Nominee Program (PNP)
PNPs are permanent residency immigration programs and streams that foreign immigrants with the requisite work skills and experience can use to immigrate to a specific Canadian province or territory needing their expertise.
Canadian provinces each have problems concerning labor shortages, and you will need to consult the in-demand occupations list to determine where your skills as a systems administrator are needed most. Once you've chosen a province, you must meet the following eligibility criteria:
Receive a job offer from a Canadian employer
The job offer must be an in-demand occupation
If you want to move to Canada to start a business, you can do so through the following:
Establish a new business
Invest money in an existing business
Enter into a joint venture with a local business
Ontario Tech Pilot
The Ontario Tech pilot attracts skilled tech workers to the province of Ontario. Ontario, along with British Columbia, is one of Canada's IT boom epicenters.
Home to two of Canada's tech and business capitals, Toronto and Ottawa, any system administrator looking to advance their career should consider Ontario.
The employment rate for tech-savvy individuals is the highest, and the remuneration is the most competitive in Ontario more than anything else.
To apply for the Ontario Tech Pilot Program, please adhere to the following:
Check the eligibility requirements to make sure you qualify for the stream you want to apply to
Create an Express Entry profile.
IRCC will generate a CRS score based on your profile's strength.
Apply to the province.
Should you receive an ITA, you should do so immediately before the expiration of the deadline.
Receive a nomination from the Ontario International Nomination Program if you successfully apply.
Alberta Accelerated Tech Pathway
The AATP addresses the need for skilled foreign labor to fill vacancies in Alberta's expanding tech industries. Many industries require system administrators' expert guidance to take from their incubatory state and make them viable, profitable businesses.
If you possess the requisite skills as an administrator to aid these Albertan industries, we recommend using the services of the AAIP to move to Canada.
The Accelerated Tech Pathway has the following step-by-step application process.
Step 1
Create an Express Entry profile with the Government of Canada
Step 2
Submit your application to the AINP to be evaluated and see if you match the minimum eligibility requirements to apply.
Step 3
Should you meet the eligibility criteria for Accelerated Tech Pathway, submit your application, and you will be placed in a pool of eligible applicants for processing.
British Columbia Tech Pilot
The province of British Columbia is one of the tech powerhouses in Canada. To ensure this glowing statistic remains intact, the BC Tech pilot allows the BC provincial government to source and retain skilled tech workers.
System administrators are valuable in marshaling the vast skillset of BC tech companies to ensure that they operate at their best.
BC uses targeted draws to meet its labor demands. In the first half of January 2023 alone, 123 candidates were sourced– with ITAs being issued to Skilled and International Graduates.
To apply for the BC Tech pilot, please ensure you adhere to the following:
Your employer must be registered to be considered for the pilot.
You need to meet all the program requirements needed to register
A dedicated processing team will be assigned to the application within a day of the submission of the application.
Work in Canada
Working in Canada is increasingly viable as the country continues to churn out work opportunities at a greater rate than other major economies worldwide. Commensurate with this rise in work opportunities include the number of work-based immigration programs the Canadian government offers.
With work environments, hours, and conditions considered among the best in the world by organizations like the OECD, there has never been a better time to immigrate to Canada as a skilled worker.
Work Permits
Work permits in Canada are documents issued to foreign workers in Canada and serve as legal proof authorizing their eligibility to perform their work duties specified on the permit. A specific period in which you can work in Canada will be indicated on the permit.
It will also specify your name, give information about your passport, your employer's name, your permit's beginning and end dates, and the type of work you can perform. A Canadian work permit does not grant you the right to live and work permanently.
A work permit must be obtained before the presumption of your work duties in Canada since without one. You will be fined, deported, and even barred from entering Canada.
Study in Canada
Get your qualification in Canada if you want the easiest way to immigrate to Canada as a system administrator. Studying in Canada gives you access to an internationally acclaimed education system that sets you up for a world-class career.
The Canadian government will also allow you to gain work experience in Canada by granting a Postgraduate Work Permit once you have graduated from Canada.
Study Permit
If you want to equip yourself with the skills and knowledge to work in Canada as a System Administrator, you can apply for a study permit. A study permit allows you as an international student to study at one of Canada's tertiary Designated Learning Institutions.
You are eligible to apply for a study permit if:
You have enrolled at a Designated Learning Institution
You can prove you have enough money to pay for your tuition, living expenses, and return transportation for yourself and your family.
You obey the law, have no criminal record, and get a police clearance
You can show that you are in good health and get a medical clearance from a Canadian government-approved physician
You can prove to a relevant Canadian immigration officer that you will leave Canada when your study permit expires
Your student visa must be approved to receive a port of entry letter of introduction that must be shown to the relevant Canadian border officials.
Your study permit and an Electronic Travel Authorization (eTA) or temporary resident visa to enter Canada will then be granted to you.
What Canada Offers System Administrators
To attract and retain the greatest number of system administrators possible under the current IRCC immigration targets for 2023, the Canadian government has partnered with the Canadian business community and provinces to offer the following permanent residency benefits:

Labor/employment benefits
Viable, well-regulated working hours
A safe, secure, and medically/health-insured work environment
Industry leading salary/wage
housing benefits
Quality skills development programs
Career advancement opportunities
If you're a systems administrator and the benefits above stir up your interest, we recommend immigrating to Canada as soon as possible.
Top Cities to Live and Work in Canada as a Systems Administrator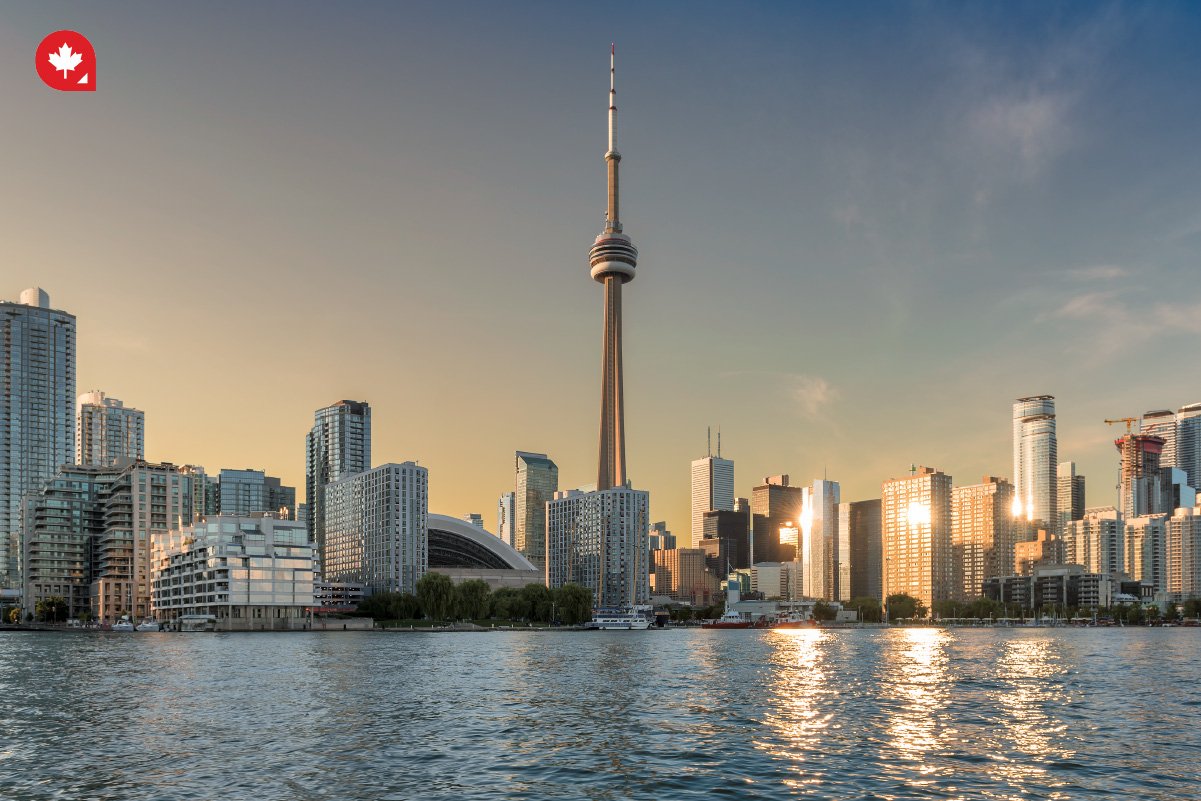 Many applicants are curious as to which city is the best to move to Canada as a systems administrator to maximize their earning potential. The following is a list of the top cities to live and work in Canada as a systems administrator.
Take the Next in Your Life's Journey by Moving to Canada Now!
With strict deadlines, requirements, and procedures to adhere to, it is very easy to make a mistake that could cost you your chance to immigrate to Canada. However, the process will be stress-free by using the guidance and assistance of one of our knowledgeable RCICs.
When you choose to use our government-trusted expertise and services, you will receive the following:
An in-depth eligibility assessment
Guidance on which of 100+ immigration programs and visas to choose from;
A review and submission of all application forms and documentation, as well as
Support through every step of the application process
So take the next step to become a Canadian permanent resident by moving to Canada as a systems administrator now!
FAQs
What is the Best Place to Move to Canada as a Systems Administrator?
The greatest number of companies and financial institutions are centered in and around Toronto and have the greatest number of opportunities for employment for System Administrators.
The Worst Place to Move to Canada as a Systems Administrator?
Any place outside of Canada's cities, as the vast majority of Canada's tech industry is city-based.
What is the Average Salary for a Systems Administrator in Canada?
According to payscale.com, the average salary for a System Administrator in Canada is 61714 CAD.