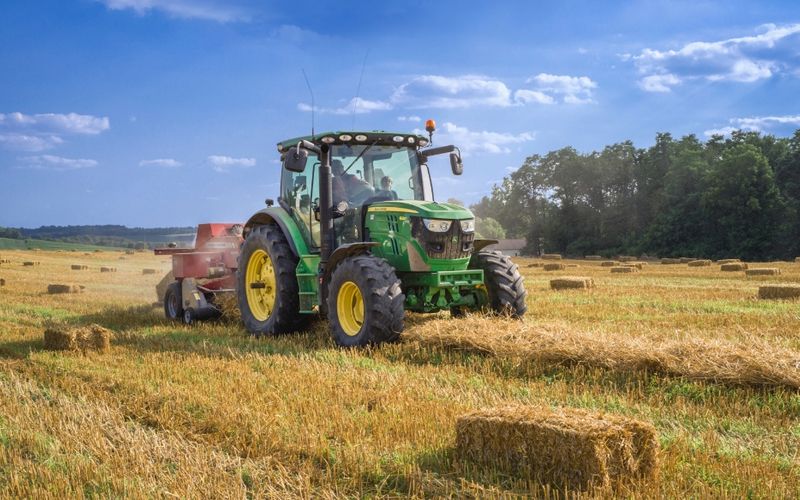 Last Updated - April 7th, 2022
One of Canada's largest industries is and will always be agriculture. While a number of processes are becoming mechanized, there will always be work that requires the labour of farmhands. As spring is looming on the horizon, a new season is too, and with that comes an immense harvest and all the hard work that surrounds it. So, where will you find the best agricultural jobs in Canada in 2021-22 and beyond?
The answer may surprise you. While there is a lot of grain and legume farmland in the central provinces of Canada, these are also the most automated types of farming. It's in the fruit industry where a lot of opportunity awaits at the right time of year. Apricots, apples, cherries, grapes, strawberries and peaches are all very popular crops in Canada, which require a heavy helping of manual labour.
Where to Find a Job on a Farm in Canada

British Columbia
The Kootenay and Okanagan Valleys of British Columbia on the west coast of Canada have huge fruit harvests from July to October every year. There is preparation work to be done before hand starting as early as April, and if you are competent, hardworking and someone who takes initiative, you may even be able to secure something permanent.
If you can secure permanent employment on a farm, you may be eligible for permanent residency through the Agri-food Pilot. This brand new immigration program which launched in May 2020 hasn't been able to reach it's full potential yet due to the effects of the global pandemic. However, with the 2021 harvest just around the corner and a whole batch of agriculture jobs in Canada coming up, Immigration, Refugees and Citizenship Canada (IRCC) will be looking to fill all the permanent residency spots as soon as possible. Under the Agri-food Pilot, you family can join you in Canada. Categories and applicant spaces available:
Annual Limits
Occupation
Number of applications accepted per year
Farm supervisor or specialized livestock worker
50
Industrial butcher or retail butcher
1,470
Food processing labourer
730
General farm worker
200
Harvesting labourer
300
Your potential wages will vary depending on the farm or ranch you work on, how many hours a day you are willing to put in and your productivity. Harvesters and pickers earn anything between $50 and $185 a day. Fruit picking is paid as piece-work, however be careful to always handle the fruit with care as you wont be paid for damaged fruit, and may even be penalized.
Ontario
Farm workers have a lot of seasonal and permanent opportunities in Ontario, especially during the spring and summer months. The province is also home to two thirds of the country's greenhouse vegetable production, which also operates nearly year-round. Food processing workers as mentioned above in the Agri-food pilot are highly in-demand and have been listed by the IRCC as one of the most in-demand semi-skilled positions.
Popular greenhouse crops include carrots, mushrooms, sweetcorn, green peas and tomatoes. Some crops were even forced to shrink over the past five years due to the simple fact that there are not enough processing facilities, which the IRCC are attempting to remedy by helping foreign food processing workers with permanent job offers become permanent residents of Canada.
Alberta
Up until now we have mostly discussed farm hand jobs in Canada particularly in the harvesting market, but there are many other roles just waiting to be filled on farms across Canada, and particularly Alberta. The entire east side of the province is flanked by the Canadian Rocky Mountains, which give way to prairie as you head west. This varying landscape allows the province to have a much greater diversity in agriculture. There are positions available for farm foremen, supervisors, herdsmen, graziers feed truck operators and all number of livestock farming positions.
How to Work on a Farm in Canada
The first step is to secure an offer of employment. Once you have a foot in the door, you can start to get all important Canadian work experience. You can search on popular job sites such as
LinkedIn
Indeed
Glassdoor
You should also consider using sites more geared towards foreign workers and specifically for agricultural job seekers:
Next, you will need to get a work permit. Using your job offer you will apply for an employer-specific work permit. If you are eligible and successfully obtain your permit, you will only be allowed to work for the employer as stipulated on your permit. This doesn't mean you can't accept another job offer when yours draws to a close, it just means you will need to apply for a new work permit.
You will soon see that there is no shortage of jobs in Canada for farm workers in 2021-22, and if you are serious about living in the country permanently, there are a number of ways that you can immigrate to Canada as a farm worker.
If you are thinking more along the lines of travelling through Canada this summer while working short-term jobs to help cover your costs, you will be more interested in the IEC working holiday visa. This program which is open to 18 to 35-year-olds grants successful applicants an open work permit for seasonal jobs and is valid for up to two years. You are however not allowed to have dependents accompany you under this program.
Are You Ready to Work in Canada?
This year is going to present a lot of opportunities for foreign farm workers who are looking to either work in Canada for the experience or start a life in Canada. There are multiple job-seeking platforms where you will find the best agricultural jobs in Canada in 2021-22. Almost everything is farmed in Canada, from fruits and vegetables to livestock and even salmon. One of the most important things to take away is after gaining some work experience, you and your family will have the opportunity to become permanent residents of Canada.