Every year, Canada welcomes over 450,000 temporary foreign workers.
Uprooting your life to work in a new country can be a daunting process, especially if you don't know much about the country or the actual process of getting there. Well, if Canada is one of the countries on your list of possible destinations, then this guide will take you through everything you need to know about working in Canada as an immigrant in 2021 and beyond.
Canada has over 100 visas and programs to choose from, so the process can be a bit more complex than you may have thought. There are, however, way more options to consider than the popular Express Entry system programs or the various Provincial Nominee Programs (PNPs). Many of these programs are designed for specific occupations that are currently in high demand, such as tech professionals, agricultural workers, caregivers, and medical professionals, like physicians and nurses.
These programs offer both permanent and temporary solutions to finding work, so it's really about finding the right program or visa that meets your specific needs.
But before we jump into the specifics, let's take you through the process, step by step, from how to find your dream job in Canada to the actual application process of Canada's work permit programs.
Fast Navigation to Work in Canada:
With over 400,000 jobs in Canada currently up for grabs and an average annual income of around $54,630, it's no wonder so many foreign workers choose Canada as their top destination.
But how can you ensure that with all these amazing job opportunities available, you'll find the right job?
There are three key ways to find the right job in Canada.
1. Find out which provinces need your skills
Canada is in need of skilled and experienced foreign workers in almost every industry and almost every province in Canada. Each province has created a list of in-demand occupations based on its specific labour needs. Not only will this help make your job search a lot quicker and easier, but it will help you determine which immigration and visa options will be best for you.
For example, if you are a tech worker, it would be best to start your search in provinces like British Columbia or Ontario, as they have specific PNP streams dedicated especially for tech professionals.
2. Update your resume
When applying for work in Canada it's a good idea to update your resume so that it meets Canadian standards. It is important that your resume includes the following:
Contact information
Professional Career Summary
Work Experience
Education
Remember, prospective employers or recruitment agents receive hundreds of resumes every day. Be sure to make yours stand out in the pile by making it visually enticing by giving it a modern design as well as scannable and easy to read. You can find various free templates online to make updating your resume both faster and simpler.
3. Job Hunting in Canada
When looking for a job in Canada from abroad you have two options: go it alone or use the help of a recruitment agency.
Finding a job on your own can be time-consuming and challenging but is definitely achievable. You can use websites like:
JobBank
Indeed.ca
LinkedIn
If time is not on your side the best option is to use a recruitment agency. They will not only have a large database to consult but will also be able to offer advice on which provinces are currently hiring foreign workers in your particular field of expertise.
Below are some recruitment agencies worth consulting:
Global Hire Placement Services
Hays – Recruitment Agency
Canadian International Recruitment Services Inc
Canadian Staffing Consultants Ltd.
ERSC Inc. (Employment and Recruitment Services of Canada)Work Global Canada Inc.
Canadian Staffing Services
Global Hire Placement Services
Goldbeck Recruiting
International Labor Centre & Immigration Recruitment Services Canada Inc
Renard International Hospitality Search Consultants
QForce Canada, Employment Job Placement Agency
Island Recruiting
Angus One Professional Recruitment Ltd
TEKsystems
WorkVantage
Petro Staff International
Planet4iT Recruitment Agency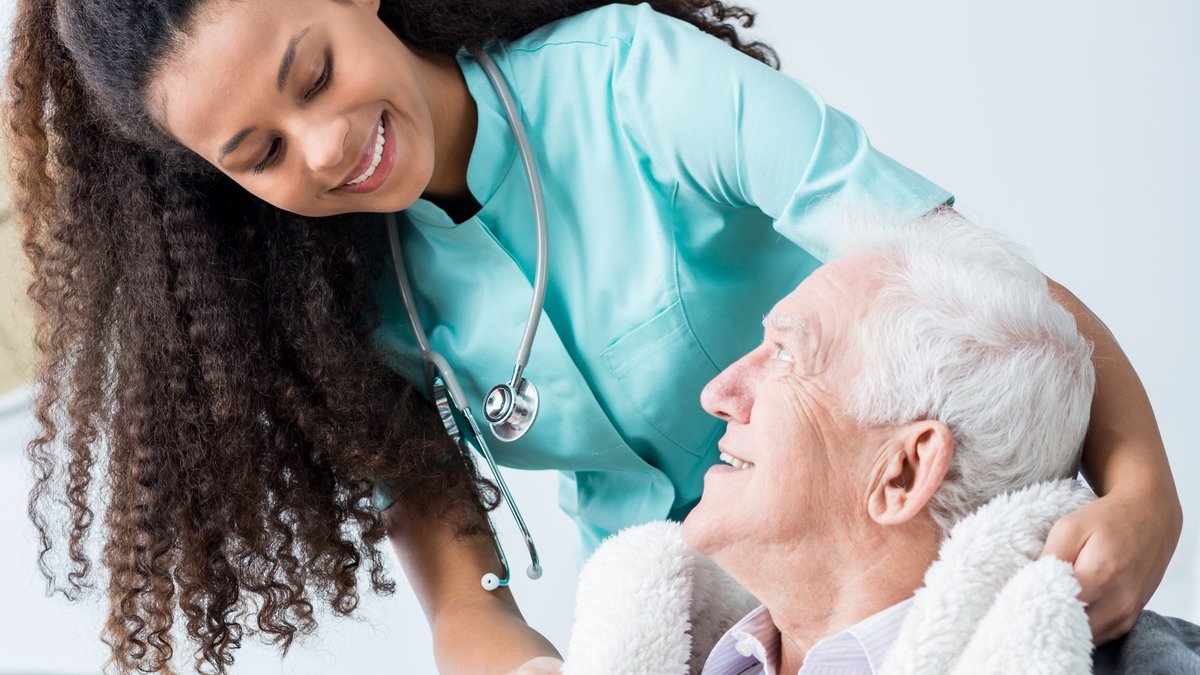 As mentioned earlier, finding out where in Canada your job is in demand is crucial to not only help you find work but can also help you when it comes to the visa application process. Although certain immigration programs require having a job, others don't but do offer more permanent residency (PR) points. This, in turn, will increase your chances of success when it comes to gaining permanent residency in Canada. These programs predominantly fall under the Express Entry System - a point-based management system for three programs that helps to select the top applicants out of a pool of candidates looking to live and work in Canada.
To help you make your choice on where to find the top in-demand job opportunities in Canada, let's take a look at your options, by province or territory.
In-Demand Occupations in Canada
Province
Top Occupations
Alberta

Retail & wholesales managers & supervisors
Trades occupations eg. carpenters, contractors
IT professionals eg. programmers & information systems analysts and consultants
Social workers
Licensed practical nurses
Physicians

British Columbia

Business administration
Dental assistant
Nurses aides
Home support workers
Elementary & secondary teachers
Retail salespersons
Cleaners
Truckdrivers
Trades occupations eg. mechanics, heavy equipment operators, industrial butchers & construction workers
Oil & gas drillers
Farm workers
General labourers

Manitoba

HR managers
Accountants
Architects
Database analysts
Air pilots
Pharmacists
Therapists
Lawyers
Early childhood educators
Social workers
Psychologists
Retail buyers and managers
Graphic designers
Trade workers eg. construction managers, welders, plumbers & electricians

Newfoundland & Labrador

Senior managers
Registered and Licensed practical nurses
Dentists
Specialist physicians
University professors
Graphic designers
Truck drivers
Farm workers
Engineers & developers eg. biomedical & software engineers, UX & web developers

Northwest Territories

Accountants
Electricians
Dentists
General physicians
Early childhood educators
Mechanics
Registered nurses
Welders

Nova Scotia

Nurses aides
Registered and Licensed practical nurses
Physicians
Accountants
Civil engineers
Paralegals
Social workers
Administrative assistants
College and vocational instructors

Ontario

Trade occupations eg. construction workers, electricians, ironworkers, pipefitters, aircraft mechanics & industrial butchers
Farm workers
Truck drivers
Home support workers
IT Professionals eg. software engineers, computer engineers & web designers
Oil & gas drillers

Prince Edward Island

Truckdrivers
Farm workers
Cleaners
Industrial butchers
Fruit pickers
Trade occupations eg. welders, mechanics & pipefitters
Registered Nurses
Physicians
Social workers
Fish & seafood plant workers
Licensed nursing assistants

Quebec

HR Managers
Accountants
Civil & Mechanical engineers
IT Professionals eg. web designers and software engineers
Registered nurses
Psychologists
Graphic designers
Aircraft mechanics

Saskatchewan

Truck drivers
Farm workers
Real estate agents
Cleaning supervisors
Heavy equipment operators
Information systems analysts and consultants
Registered nurses
User support technicians
Power engineers and power station operators

Yukon

Accountants
Dentists
Early Childhood educators
Electricians
IT Professionals
Heavy equipment operators
Cooks
Truckdrivers
Farm workers
Retail salespersons
Janitors
Wondering what you could be earning in Canada? Take a look at what your average salary expectation will be for the top 10 in-demand jobs in Canada in 2021.
Average Salary for Top 10 In-Demand Jobs in Canada
Occupation
Average Salary/Year
1. Registered Nurse
$70,797
2. Truck driver
$46,802
3. Software developer
$76,024
4. Farm worker
$40,984
5. General labourer
$30,287
6. Welder
$42,636
7. Accountant
$56,561
8. Project manager
$75,425
9. Sales associate
$26,318
10. Administrative assistant
$37,554
Selecting the right visa or immigration program is very important. This is going to depend primarily on the type of work you're looking for.
1. Permanent work options
If you are looking to work in Canada on a permanent basis, the best option is to choose an immigration program. Below are some of the top Canadian immigration options based on your skill level and occupation.
Canada's Top Immigration Options
Program
Description
Express Entry Programs
Federal Skilled Worker Program
High-skilled professionals like accountants, lawyers, doctors, IT professionals
Federal Skilled Trades Program
Skilled and experienced trade workers like welders, industrial butchers, chefs, and plumbers
Canada Experience Class
Highly-skilled professionals with at least 1 year of Canadian work experience
Provincial Nominee Programs
Jobs that qualify under these programs are province/territory specific based on the labour needs of the region
Atlantic Immigration Pilot
High to semi-skilled workers who want to work in one of 4 Atlantic provinces, namely: New Brunswick, Newfoundland & Labrador, Nova Scotia, and Prince Edward Island
The Rural and Northern Immigration Pilot
Foreign workers of all skill levels who want to work in 1 of 11 participating communities in Alberta, British Columbia, Manitoba, Ontario, and Saskatchewan
Home Caregiver Programs
Home Support Worker Program - must have at least 24 months of experience as an in-home support worker to apply for permanent residency otherwise can apply for a temporary work permit
Home Child Care Program - must have at least 24 months of experience as an in-home child care worker to apply for permanent residency otherwise can apply for a temporary work permit
Start-up Visa
For business people looking to start, invest in, or buy an existing business in Canada
Self-employed Program
For those who want to work in Canada as a self-employed person in one of the following professions: painter, dancer, journalist, writer, musician, designer, sports coach, athlete, referee, or a program leader
PNP Entrepreneur
For business people looking to start, invest in, or buy an existing business in a particular province or territory in Canada
2. Temporary work options
If you plan to work in Canada for a short period of time, there are various temporary foreign work visas to choose from. These will either fall under the International Mobility Program or the Temporary Foreign Worker Program.
If you apply through one of the streams under this program you will receive an employer-specific work visa. This means you can only work for a specific Canadian employer for a specific period of time. If you want to change jobs, you will need to apply for a new work permit.
If you apply through one of the streams under this program you will receive an open work visa. This means you can work for any employer anywhere in Canada. And the best part is that your employer won't need to apply for a Labour Market Impact Assessment (LMIA).
This will make the application process much faster as an LMIA can only be acquired after a job position has been advertised for at least three months. An LMIA proves to the government that the job couldn't be filled locally and that the job can therefore be offered to a foreign worker.
Below are some of the most popular Canada work permit options:
Temporary Work Visa Options
Program
Description
Temporary Foreign Worker Program Streams
Agriculture Worker Stream
For farm workers that want to work in Canada in a sector on the national commodity list in one of the following occupations: Manager in agriculture or horticulture; farm supervisor or agricultural service contractor; general farm worker; nursery or greenhouse worker; or as a harvesting labourer
Seasonal Agricultural Worker Stream
For farm workers from Anguilla, Antigua and Barbuda, Barbados, Dominica, Grenada, Jamaica, Montserrat, St. Kitts-Nevis, St. Lucia, St. Vincent and the Grenadines, or Trinidad and Tobago that want to work in Canada for up to 8 months during peak farming times
Global Talent Stream
For highly-skilled and experienced IT professionals in one of the following in-demand IT occupations: Computer and information systems managers, Computer engineers (except software engineers and designers), Mathematicians and statisticians, Information systems analysts and consultants, Database analysts and data administrators, Software engineers and designers, Computer programmers and interactive media developers, Web designers and developers, Computer network technicians, Information systems testing technicians, Producer, technical, creative and artistic director and project manager – Visual effects and video game, and Digital media designers
High Wage Worker Stream
For workers who will be earning the same as or higher than the median hourly wage for the province or territory
Low Wage Worker Stream
For workers who will be earning less than the median hourly wage for the province or territory
3. Work after graduation options
Canada is passionate about not only educating people but making sure that those who've studied in Canada and would like to stay and work, have the opportunity to do so. There are two main ways to do this: through the Post-Graduation Work Permit Program or a PNP graduate program. The main difference between these 2 options is that one is temporary whereas the others are permanent solutions to living and working in Canada.
The Post-Graduation Work Permit allows international graduates to work in Canada for the same length of time as their study program was, sometimes a bit longer. This allows graduates the opportunity to gain enough work experience to potentially apply for permanent residency through programs like the Canada Experience Class, under the Express Entry system, or various PNP graduate programs.
PNP graduate programs offer permanent residency to graduates who would like to live and work in the province that they acquired their educational qualifications. For example, if you studied at a university in Manitoba, you can apply to stay and work in Manitoba through one of three programs under the International Education Stream managed offered by the Manitoba Provincial Nominee Program (MPNP).
Temporary Work Visa Options
Program
Description
Post-Graduation Work Permit Program
For international graduates who have completed their qualification, which was at least 8 months or longer, at a Designated Learning Institution (DLI) in Canada
PNP Graduate Programs
Each PNP has at least 1 or more graduate programs offering permanent residency in the Canadian province/territory where the qualification was acquired
4. Work and travel options
For those who want to work and travel in Canada the only option is through the International Experience Canada (IEC) Program. The "Working Holiday Visa", as it is more commonly known, has three different programs and allows people from 35 participating countries the opportunity to work and travel in Canada for up to two years. To qualify you will need to be between the ages of 18 and 35 years old.
International Experience Canada Programs
Program
Description
Working Holiday Visa Stream
For those who want to be able to work for any employer in Canada while being able to travel and explore the country
Young Professionals Stream
For post-secondary graduates who want to gain Canadian work experience
International Co-op Internship Stream
For international student still studying at a post-secondary institution (in their home country) who want to gain Canadian work experience
Those applying through the WHV stream will get an open work permit, whereas Young Professionals Stream and International Co-op Internship Stream applicants will receive an employer-specific visa, if successful.
Once you know which visa program you want to apply for, you can complete the application process in three easy steps.

Step 1: Choose your visa
As mentioned previously, Canada has two types of work visas:
An open work permit; and
An employer-specific work permit
Step 2: Make sure you are admissible to Canada
Besides qualifying for a specific immigration or work permit program, it is important to make sure that you will be permitted to enter Canada. This usually entails being in good health, having a clean criminal record and being able to support yourself and your accompanying family members financially.
Step 3: Submit your visa application
Once you have all your documents in order you can go ahead and submit your application. The forms you require as well as the processing times will not only depend on the program you choose but your country of origin or where you are applying from.
1. How Hard is it to get a job in Canada as an immigrant?
In general, finding a job in Canada can be quite challenging for an immigrant. Although there are ways to find a job, having the help of a recruiter is definitely the easiest route to take. The great part about Canada is that there are opportunities to move to Canada without a job offer, particularly through programs under the Express Entry system.
2. What jobs are in demand in Canada for immigrants?
There are many jobs that are in demand in Canada but perhaps the most in-demand jobs can be found in the medical, farming, and tech sectors. But no matter what, Canada offers immigrants various opportunities to work in Canada whether on a temporary or permanent basis.
3. Can a U.S. immigrant work in Canada?
Yes, a U.S. immigrant can work in Canada provided they have a valid work permit. If they are in the process of immigrating to Canada and would like to start working while their PR status is still being processed, they can apply for a bridging open work permit.
Are you ready to start working in Canada as an immigrant? The opportunities are boundless with in demand jobs in almost every sector and almost every province or territory In Canada. The most important steps to take before you start applying for jobs in Canada is to find out which programs or visas you qualify for, which provinces need your skills and if you're eligible to enter Canada.
Once you know this, you've basically a third of the way in the process. But if you're still unsure of where to begin or if you've chosen the best visa or immigration option for you, the absolute first step is to get a professional evaluation done by seasoned professionals.