On the 29th of November, Statistics Canada released a recent census that shows the immense growth of skilled immigrant workers in the Canadian labor market. Immigrants account for 23.8% of workers in Canada and approximately 50% have a bachelor degree or a higher form of education.
Since 2006, Canada experienced a 21.2% increase in skilled immigrant workers. The increase is due to the introduction of the Express Entry Immigration Stream in 2015. Since then, the stream issued 145, 368 invitations to foreign nationals to apply for permanent residence. Canada introduced the faster immigration process to address labor shortages that threatened the Canadian economy.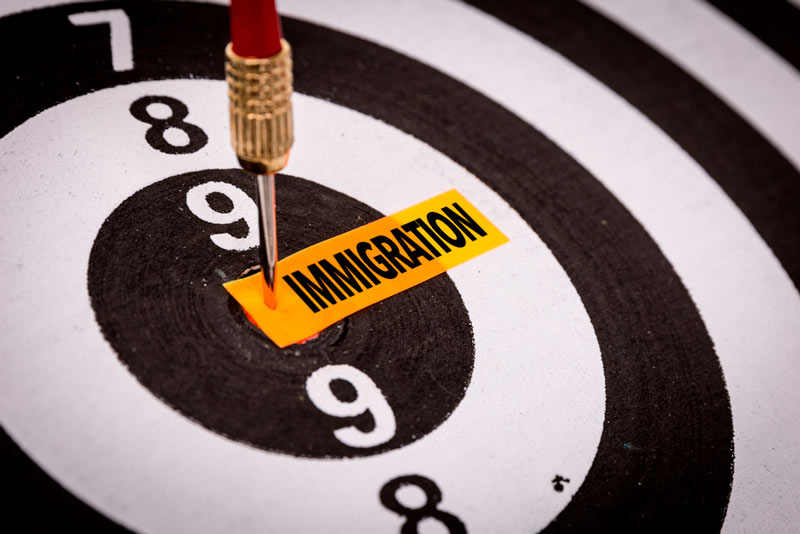 Attorney, David Cohen said, "These findings suggest that Canada's immigration system, and now its Express Entry system, are paying off in terms of the number of skilled and highly educated immigrants that are being invited to build a new life in Canada."
A few Canadian provinces also form part of the Express Entry Stream. The participating provinces are able to nominate workers through the Provincial Nominee Programs to address their specific labor needs. The top 3 Canadian provinces with the highest volume of immigrant workers are as follow:
Ontario- 50% of the province's population are immigrant workers
British Columbia- 43.2% of the province's population are immigrant workers
Alberta – 32.5% of the province's population are immigrant workers
Education and the correct qualification are key factors under the Express Entry Comprehensive Ranking System (CRS). International students who obtain a Canadian qualification will be able to integrate into the Canadian labor market easier through immigration programs like the Canadian Experience Class (CEC).
According to the census, four in 10 immigrants have a bachelor's' degree or higher, compared to 25% of Canadian born citizens. More immigrant women than men have bachelor's degrees or higher.
The industries that employed the most people in Canada in 2016 are the health care and social assistance industries with more than 2 million workers. The retail industry followed closely in second place.
Another industry that saw strong growth was the Information and Communications Technology (ICT). Province's like Quebec and Ontario expressed their struggle to fill important ICT job positions. The need of Canadian employers to hire foreign workers was resolved by initiating a fast and efficient immigration stream like the Global Talent Stream(GTS) that makes it easier for international specialist to work in Canada.
Immigration Refugee and Citizenship Canada (IRCC) plans to welcome nearly one million immigrants to work in Canada within the next three years. The ambitious number will see that labor market needs are met in skilled positions like trade jobs and Canada continues as an Economic front runner.
"This is all the more reason for anyone considering Express Entry to get themselves in the pool," Attorney David Cohen advised.