IT Workers Look to Work in Canada
With the negative changes to the H1B program in the US, many talented tech employees look to work in Canada instead.
4,400 Apply for new Global Skill Strategy Program in Canada
According to data released by Refugees and Citizenship Canada (IRCC), the agency that issues work permits to foreigners approved 4,400 applications last year in 2017 under the Global Skill Strategy program.
The Global Skill Strategy Programme is aimed to attract top professional and managerial talent from overseas. So clearly, Canadian immigration has had a huge role to play in the tech industry.
Of the 4,400 applicants, over a third were Indian nationals, currently employed in the Information and Technology (IT) sector. Making it the single largest source country of foreign employees, nearly four times the second-largest -China.
"In the global race to attract the investment of innovative companies, competitors in the European Union, as well as the United States, have considerably larger pools of talent and labour to draw from than we do in Canada," said Lindsay Wemp, a spokesperson for the Canadian Immigration department.
How H1-B Restricts Immigration to the US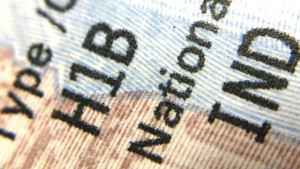 The H1-B policy has placed considerable restrictions on foreign workers, with President Donald Trump's 'Buy American, Hire American' slogan, which has created uncertainty for the H1-B non-immigrant visas meant for tech professionals.
Indian IT companies have been the main beneficiaries of the H1-B program. The Trump administration has shown its plans to cut immigration numbers for the H1-B and tighten rules on the hiring of H1-B workers by US firms at third-party locations.
US Citizenship and Immigration Services (USCIS), which issues overseas work visas, said in a statement that H1-B petitioners, or employers, will now have to, "show by a preponderance of evidence" that the beneficiary will be employed in a "specialty occupation".
For techies, a move to Canada is now the best option, as Canada's Global Skills Strategy aims to help innovative companies in Canada grow, flourish and create more jobs for foreign nationals by allowing faster entry of talented professionals.
About Canada's Global Skills Strategy
Global Skills Strategy is aimed at attracting high-skilled workers and offers two-week processing of temporary work permits. In some categories, it also allows for a worker, once in Canada, to apply for permanent residency. A process that typically takes about a year.
TOP IT JOBS IN GSS
Among the top ten occupation streams for the GSS are those populated by Indian techies, including:
computer analysts;
computer consultants;
interactive media programmers and developers; and
software engineers
Want to Work in Canada?
Would you like to live and work in Canada's tech industry? To find out which visa would be suitable for you, click here.