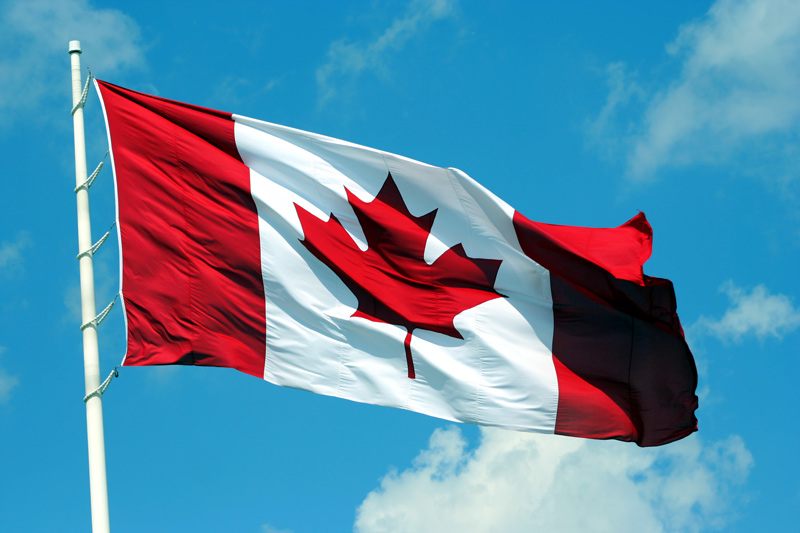 Latest Express Entry Draw in 2018 Has the Lowest CRS Needed to Apply
The latest Express Entry draw in 2018 has the lowest CRS needed ever! For those who hope to make Canada their new home, this is great news.
According to the Express Entry Draw latest figures in 2018, the lowest CRS score needed to apply was 440.
Meaning that even more people could qualify through Express Entry with the chance to start a new life in Canada within six months.
What Are the Lowest CRS Scores Required for Express Entry 2018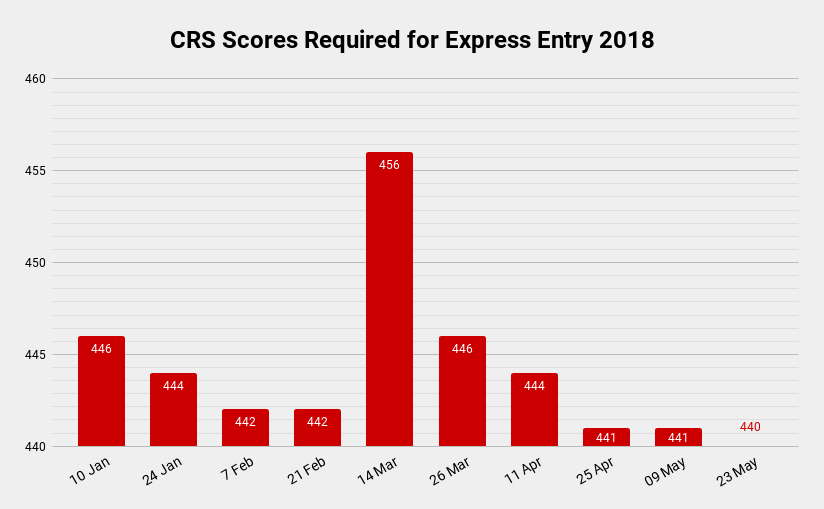 What Are Canada's Immigration Targets for Express Entry 2018
Canada is bumping up its immigration goal to even higher levels this year. Their goal is some 74,900 admissions to the Express Entry System, which is divided into three different programs:
For 2019, Canada wants even more skilled workers to make Canada their home, boosting the number from 74,900 to 81,400 for 2019.
So far Canada has sent out a total of 31,500 ITAs this year and is working hard to meet its immigration targets.
How Many ITAs for the 23rd May Draw?
This draw saw an impressive 3,500 applicants getting Invitations to Apply for permanent residence in Canada.
What Are Canada's Immigration Goals for 2018?
Canada is known for having some of the highest immigration numbers compared to its population. Last year in 2017 the country welcomed enough immigrants to make up 1.13% of their population. It may not sound like a big number, but it actually translates into 199,500 people.
Canada's Immigration Goals for 2018 are even higher, with them aiming at taking in 310,000 new immigrants.
Why Does the CRS Score change?
For those of you who do not know what the CRS score is. It is the Comprehensive Ranking System that scores you as a potential immigrant based on four factors.
For each Express Entry draw the CRS score does change. Since the score is linked to the Canadian job market.
For example, Jonathan is a skilled worker who has been working in construction as a foreman for five years. Since Canada has a shortage of people who have Jonathan's skills and work experience the CRS score needed to apply can lower, ensuring that Jonathan enters the Express Entry pool and gets an ITA to immigrate to Canada.
Need help with your Visa Application to Canada? Let us help you make your journey easy with trusted immigration professionals. Check if you can immigrate to Canada today!