Have you been considering immigrating to Canada for a while? Candidates looking to start an improved life and earn more money should consider cities with a high median household income. The average household can make between $73,960 to $104,410 in Canada.
The factors considered in this article include the average household net worth, housing prices and unemployment rates in each city to give you a better idea of how affluent cities in Canada are.
The list of Canada's wealthiest cities is strongly related to housing prices, and certain cities are at the top because of the rich resources in the specific province. Such provinces benefit from reasonable resource prices, and incomes increase when resource-based industries grow. Here's a full breakdown of all the factors that make up the Cost of living in Canada.
There are plenty of vacancies in many industries. Therefore, Canada has plans to welcome over 500,000 immigrants per year by 2025, which could be your chance to immigrate to Canada and have a brighter future.
The process and application to immigrate to Canada can be confusing. Candidates have to meet certain criteria for a successful procedure, and the Canadian government offers over 100 entry programs. Our services help you choose the best-suited entry program for you.
We have rounded up everything you need to know about Canada's top 5 wealthiest cities and how to immigrate to them.

West Vancouver, British Columbia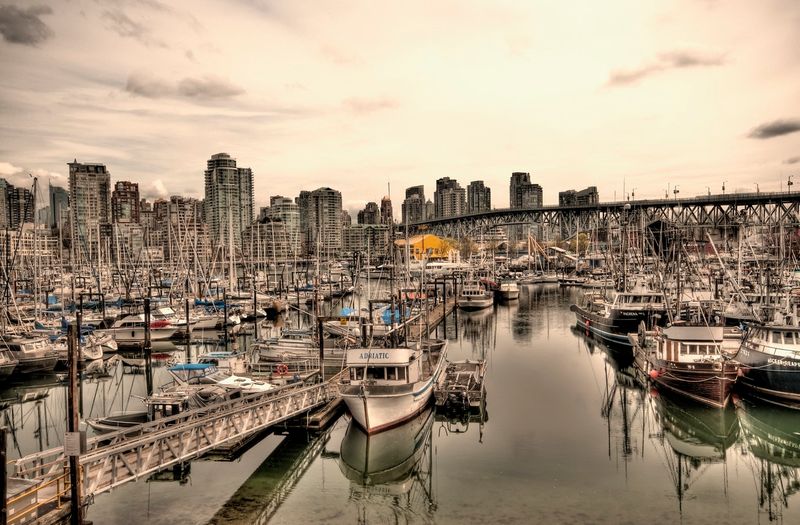 West Vancouver was ranked the richest city in Canada, with an average household net worth of $4,536,269 per year. That is almost double the provincial average! The economy is mostly based on the retail, recreational and service industries. West Vancouver offers many opportunities for new and existing businesses because of its low tax rates. Now is the best time to start a business in West Vancouver.
The city meets the needs of all 42,131 residents and provides locals with a sustainable economy. The diversifying and expanding nature of the economy caters to future businesses and secures the growth of this vibrant city. The waterfront community of West Vancouver enjoys benefits such as low crime rates in the city, and only 4% of people in West Vancouver are unemployed.
Mont-Royal, Quebec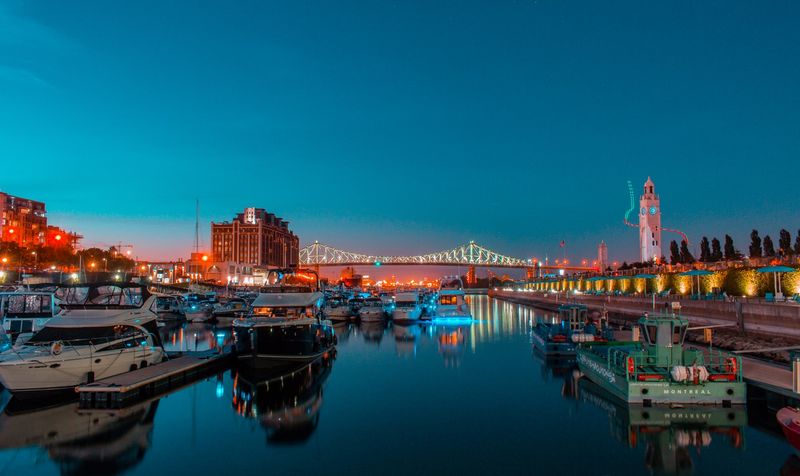 Mont-Royal has a high average household net worth of $2,392,238. This island town situated in the city of Montreal is home to 20, 276 people. Mont-Royal is a good place to raise a family because of its subsidized childcare system, where parents pay no more than $200 monthly for full-time childcare.
Mont-Royal benefits from changes in the economy. They are less dependent on the manufacturing industries and rely more on technology and financial industries. Investors are attracted to Montreal due to the reasonable prices and economic stability. The housing market in this town is affordable, and the school systems here have high standards.
Westmount, Quebec
This city is an affluent and independent residential community on the island of Montreal. Westmount is home to 20, 938 residents and offers a good quality of life by considering the needs of the residents. The population in Westmount is considered amongst the wealthiest communities in Canada. This vibrant area has one of North America's highest per capita incomes, and the average household here has a net worth of $3,953,205.
The attractive little city offers woodlands and extraordinary architecture. The housing market has reasonable prices for reasonably good-sized homes of about $1,500 to rent. The unemployment rate in Westmount is slightly high at 7,6% but the average household income is still amongst the highest.
North Vancouver, British Columbia
The city of North Vancouver is an independent city situated on the Northern shore of Vancouver. The city is dynamic and vibrant, offering striking entertainment, good business, culture and spectacular locations for filming. The film industry and the shipping production industry provide many jobs.
North Vancouver also offers the infrastructure to support manufacturing and technology. Education in this city is a priority. About three-quarters of people between 25 and 64 have a degree here. Families obtain a good income, with the median family income at $1,869,495.
Beaconsfield, Quebec
Beaconsfield is a suburb located on the island of Montreal. Beaconsfield is beautiful and perfect for families seeking a quiet and peaceful lifestyle. Beaconsfield is located on the shores of Lac Saint-Louis, with summer homes and mansions everywhere. This is one of the most affluent communities in Canada.
The suburb is home to 19,115 people, and 77% speak both English and French. Some of the perks of this wealthy region include a high average household net worth of $1,686,729.
Ways to Immigrate
There are various ways to immigrate to Canada, but the Provincial Nominee Program (PNP) is one of the best ways to immigration to Canda. Our expert consultants can guide you through the PNP process step by step.
Provincial Nominee Program
Provincial Nominations are for candidates who wish to live and work in a specific province of Canada. Each PNP has specific streams which you can apply for based on your eligibility and qualifications. Some provinces and territories have a specific list of occupations in demand that could make your immigration to Canada much faster and easier.
Below are some specific PNP streams you can consider applying to immigrate to Canada's top 5 Wealthiest Cities.
Provincial Nominee Programs
Province
Streams
British Columbia

Skills Immigration
Entrepreneur Immigration
Express Entry British Columbia
Tech Pilot
*Quebec has its own rules and systems regarding immigration and does not participate in PNP with the other provinces/territories.
How can we help you?
Our Regulated Canadian Immigration Consultants (RCICs) provide expert knowledge about ever-changing immigration policies and carefully explain the programs available to you.
These expert professionals will assist in assessing your qualifications and eligibility to help you choose the best option for starting the application process. Our experts have all been through the immigration process themselves and can provide insights into how to strengthen your profile. The application process can be very stressful and requires submitting accurate and complete information to immigration officers. Ease the stressful nature of the application period.
Sign up for our service to get started on your immigration application to one of the wealthiest cities in the Great White North and ensure you have the best chance of achieving permanent residence through the different programs offered by the Canadian federal government.