Thousands of students choose Canada as their destination yearly, and the numbers keep increasing.
To study in Canada, you must apply for a Canadian study permit. According to the Canadian government website, 452,000 study permit applications were processed between January and August 2022, with an approval rate of over 90%. For your application to be accepted, you must include various supporting documents when you submit it. These documents include your transcripts, which will need to be evaluated by the World Education Services (WES).
Various Canadian institutions accept verified academic records online, which speeds up the processing and makes them more secure.
Why You Should Have Your Transcript Verified
When applying for a Canadian study permit, it is vital to verify your transcript. This is because transcript verification is a way of validating the authenticity of your academic documents. Transcript verifications confirm all of the information on a student's transcript, including their name, school name, dates of attendance, and other relevant details.
More importantly, a verified transcript can provide additional information about a student's academic performance, such as course grades and degree programs. This information can be invaluable when applying for a study permit, as it can assure Canadian immigration officers that the student is academically capable of completing their studies.
Furthermore, should you have your transcript evaluated by WES (World Education Services) can help speed up the processing time for a student's study permit application? Therefore, verifying your transcript is essential for those applying for a Canadian study permit.
What are the World Education Services?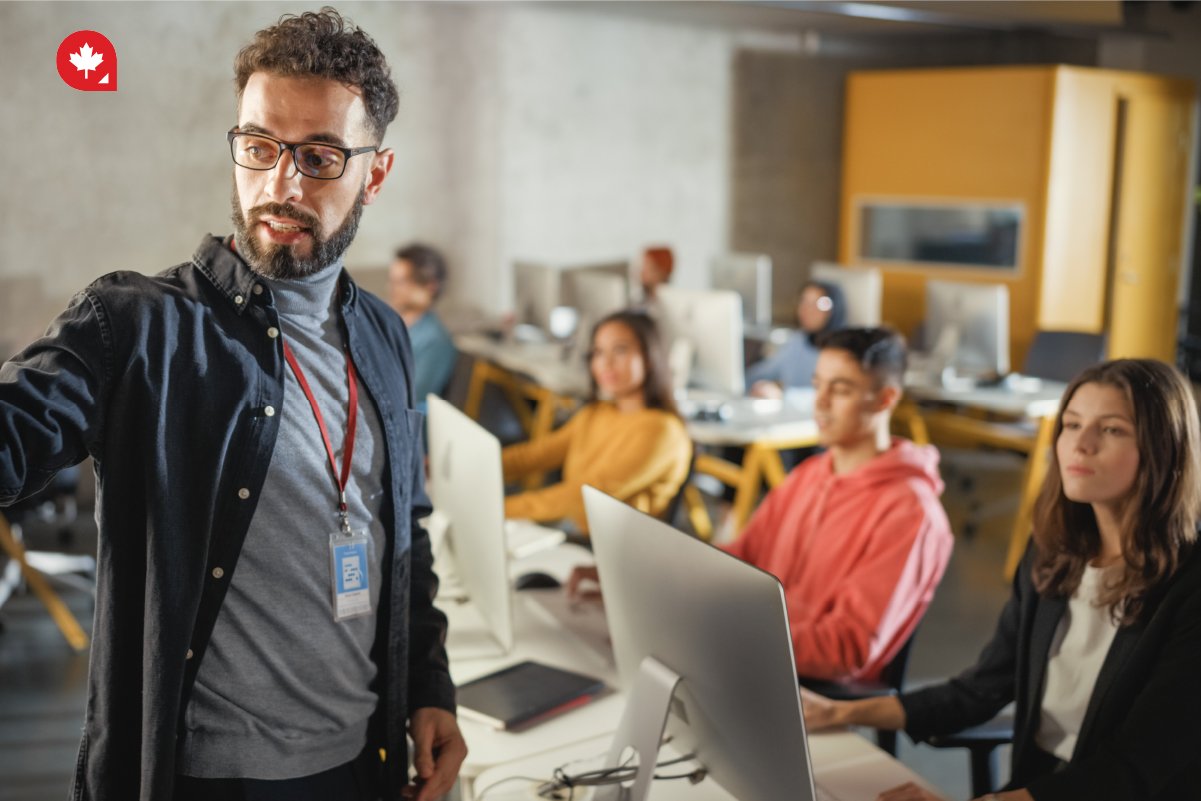 WES is a non-profit organization that evaluates and authenticates academic credentials from outside of Canada and the United States for use by employers, universities, colleges, and other organizations. WES evaluates credentials from more than 200 countries, providing an in-depth analysis of foreign academic credentials concerning their equivalent credentials in Canada and the United States. For various reasons, WES provides credential evaluations for individuals, organizations, and corporations.
WES also provides custom research services, such as writing original reports on international education systems and researching related topics. By providing these services, WES ensures that employers and educational institutions make informed decisions when considering foreign-educated candidates as they provide a detailed comparison of credentials from different countries.
You can use WES evaluations for immigration, professional licensing and admission to universities, colleges, and other educational institutions. They are regarded as the primary means of evaluating international qualifications and credentials.
If you want to get your start in Canada but are unsure as to how to ensure your Canadian Visa application goes smoothly, you could hugely benefit from the knowledge and experience of a certified expert. Our team of Regulated Canadian Immigration Consultants (RCICs) can help evaluate you to find the right program for you, fill our your application forms, help you compile your necessary documents, submit certain documentation on your behalf, keep you up to date on the status of your application and provide you with the support and guidance you need through every step of your application process.
How to Verify Your Transcripts Through WES
When you send your transcripts for evaluation, you must follow the correct protocol to ensure your credentials are evaluated correctly, particularly if you plan on applying to a college or university in Canada.
Step 1: Find The Right Evaluation
Before assessing your transcripts, you must ask your university or college what evaluation you need and whether they have an electronic transmission option. According to WES, sending your transcript electronically can lead to a far faster response time.
Three WES Evaluation reports are offered for international students:
Freshman Admissions,
Graduate Admissions, and
Transfer Admissions.
Freshman Admissions
WES recommends that first-year international students have a document-by-document evaluation done. Your evaluation will identify and describe each document individually and will contain:
The name of the credential
The requirements for entry
The program length; and
The equivalent in terms of U.S. education standards.
Along with your report, you will get a WES digital badge, which can be used on social media sites and platforms like LinkedIn.
Below is an example of a document-by-document WES evaluation report.
Graduate Admissions
WES recommends that graduates undergo a course-by-course evaluation. Your credential evaluation will identify and describe each of your credentials and will contain:
The name of the credential;
The requirements for entry;
The program length;
A list of all courses completed at the post-secondary level;
A U.S. semester credit and grade equivalent for each course;
A U.S. grade point average (GPA) on a scale of 4.0; and
A designation of the level (upper or lower) of each undergraduate course.
Transfer Admissions
WES recommends that transfer admissions students undergo a course-by-course evaluation.
Below is an example of a course-by-course WES evaluation report.
Step 2: Send Your Documents to WES
Your academic institution will need to send your documents to WES to be evaluated. Most institutions will either have their online portals or will use third parties. A list of required documents which will be supplied. The types of documents you'll need will depend on:
Your home country;
The status of your education (i.e. if you have completed your studies or not);
The type of education (e.g. secondary or post-secondary education);
The type of institution attended;
Type of qualification (i.e. diploma, certificate, degree etc.)
There are three ways that you can submit your transcripts to WES.
Online submission;
Direct submission; or
Email submission.
Online Submissions
Most transcripts are submitted via the WES online system simply because it's the fastest and most efficient way to do so. More than 7,500 institutions globally use the digital platform to submit transcripts online. One of the primary pathways they do is via your current university's online platform. These platforms will generally have PDF copies of all of your major university documents, including copies of qualifications and transcripts.
To send these documents, you must log into your universities online platform and the system that sends documents to send documents to WES. WES will then receive a link allowing access to your transcripts and documents that must be verified.
Suppose you cannot choose WES as a recipient for your documents via your university's online platform. In that case, you can also send your documents directly to the email address on the WES Required documents page.
Direct Submissions
Sending your documents as a direct submission make takes slightly longer than the online option. However, WES also works with a large array of third-party providers to make it easier for you to send your documents directly to them. You can find a comprehensive list of these on their website.
There are two primary ways that your institution can do this through a verified channel, which are both quick and safe:
Secure File Transfer Protocol (SFTP);
Application Programming Interface (API).
Email Admissions
Although online or direct submissions are usually recommended, WES does offer an email alternative as not all institutions can do so. Below are the requirements for email submissions:
WES must verify the sender's email on the institution's website;
Departments that are responsible for sending documents are the Office of the Registrar; the
Controller of Examinations; the Exams, Awards and Graduation Department; the Department of Student Services; or the Office of Academic Records;
Shared documents should be in an immutable, secure format (like PDF);
Anti-spoofing and security checks are a must for all emails.
Do's and Don'ts When Submitting Your Transcripts
Do: Check the required list of documents before starting the process.
Don't: Give your documents a PIN or an expiry date, as it will deny WES access to your documents.
Do: Keep your WES Reference Number at hand and include it wherever possible.
Don't: Give your personal WES login details to anyone.
Do: Follow the submission instructions carefully to avoid delays in the verification process.
Don't: Send your transcripts from your email address. They will not be accepted unless sent from an approved source.
FAQs
How Long Does It Take To Get A WES Certificate?
The verification process can take up to seven business days after receiving documents and payment. Immigration Refugees and Citizenship Canada (IRCC) application can take up to 35 business days, so it is best to submit your documents well in advance.
How Much Does A WES Evaluation Cost?
Most WES Credential Evaluations will cost about 220CAD, excluding delivery. You will get an electronic and official paper report. The IRCC will have access to your report, which will be stored electronically for easy and future access.
Can I Send Documents To WES By Myself?
No, WES no longer accepts documents sent directly by international students. Your institution will have to send your transcripts directly to WES on your behalf.
How Long Is A WES Educational Credential Assessment (ECA) Valid For?
A WES ECA is valid for five years from the date that it is issued. This document can be used not only for your Canada student visa application but for Express Entry applications too.
Are There Alternatives to WES?
Yes, there is the ICES (International Credential Evaluation Services), the International Qualifications Assessment Service (IQAS), International Credential Evaluation Service (ICES), Comparative Education Service (CES). WES is the most popular of these as it has far shorter processing times for a broadly similar cost.
Getting Assessed to Study in Canada
When getting your credentials evaluated by the World Education Services, ensuring you have all your documents in order before submitting your application for a Canada study permit is extremely important.
This will not only save you time but prevent any delays in the processing times. One of the most important steps to take when collecting your required documents is to ensure that all necessary documents are verified beforehand. This includes your transcripts.
Once you have your Educational Credential Assessment (ECA), it will be valid for up to five years. This means that you will not only be able to use it when applying to study in Canada but for permanent residency too.
Ready to get the academic ball rolling and potentially an international career in Canada?
Why not get a little help from one of the Regulated Canadian Immigration Consultants (RCICs) that we're affiliated with? Not only do they have personal experience with the immigration process, but they also work alongside student advisors, who will be able to guide and support you on every step of the academic application process. All you have to do is fill in your details, and we'll take it from there.