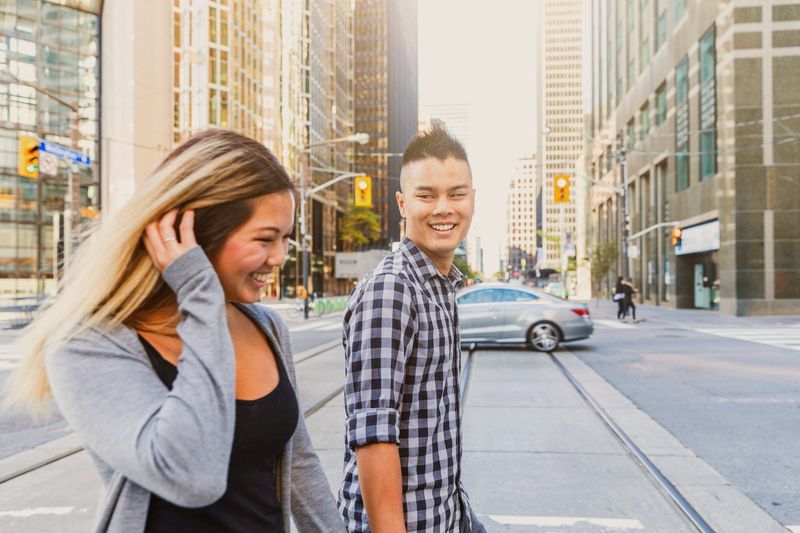 Many Aussies relocate to Canada every year. It's the friendly, like-minded locals, beautiful natural environment, and economic opportunities that drive Australians to the Great North. Not sure where to begin your journey to living and working in Canada, eh?
Here is a handy guide about what you need to know to avoid any immigration mistakes. Canadian immigration can be very difficult to apply for correctly and immigration rejection is a real fear for many applicants. Because there are over 100 different immigration programs in Canada at the moment, immigration has become even more complicated. We are here to help you figure out how to immigrate to Canada from Australia with our handy guide.
Where to Start - The Canadian Immigration Process Explained:
Choose Where You Want to Live
Do you have the perfect place in mind to move with your family? Canada has over 12 provinces and territories that you can choose to move to. Each of them has different needs, for example, Saskatchewan has the biggest farming industry, and Nova Scotia that rules the fishing industry.
Toronto VS Sydney
Both of these large cities made the top 10 list of most liveable cities in 2019. These cities are always buzzing with life, events, markets, and shops. From their rich multicultural populations and thriving financial districts to their hip bars, clubs, and restaurants, both Toronto and Sydney have that exciting urban atmosphere you only find in the world's most vibrant cities.
Montreal VS Melbourne
From the Melbourne Rebels to the Montreal Canadiens - these two cities are serious about sport but it's not all sweat and tears. The culture scenes are thriving with lively arts, packed festival calendars, and devotion to all things foodie, it's impossible to be bored in either city. What's extra exciting about Montréal is its French culture, which influences everything from the food markets to the architecture.
Calgary VS Adelaide
Cosmopolitan city life and friendly country feel, if you love to have the best of both, you're sure to love Calgary which mirrors the affluent skyscrapers that exist side-by-side with a strong rodeo culture of Adelaide. It's even nicknamed "Cowtown". Both cities are surrounded by vast and beautiful countryside to explore on the weekends.
A little bit of research is important before you start your application. Plus, each area in Canada has its own unique immigration requirements and application processes, so what applies to one area may not apply to another.
Which Canadian Visa Programs are Available to You?
This depends on a number of factors. Many visas will require you to meet minimum requirements. These requirements can be having:
The right job;
Relevant work experience;
The necessary education level like a secondary education or a Ph.D.;
Language skills in French and English;
A job offer from a Canadian employer;
An LMIA (Labour Market Impact Assessment);
A Provincial Nomination; and
No criminal background
Since it was created in 2015, EE (Express Entry) has become one of the most popular visa programs in Canada. Thanks to its fast application processing times that can be as short as three months. EE has been the key for many to make Canada their home.
The Express Entry program has three categories:
Federal Skilled Worker;
Federal Trade Worker; and
Canadian Experience Class
Due to the new system, over 81,400 people were approved by the Canadian government in 2019 for immigration, according to the Express Entry end of year report. This number is set to rise even higher in 2021 due to higher immigration goals being set for the country for 350,000 new immigrants.
Find the right Canadian visa. Apply and learn how to immigrate to Canada from Australia. Simply sign up and let professional staff help make your application a success.
Important Documents
In order to continue the immigration process to Canada from Australia you will need the following documents:
ID and Passport;
Language Tests;
Education Credential Assessment;
Your NOC (National Occupational Classification) code;
Biometrics;
Police Clearance; and
Doctor's Certificate
Things you should really know about your ID and Passport
When you apply for any visa program, your ID or Passport will be needed. Make sure that these documents DO NOT expire during the application process, as your ID or passport number will be linked to your application.
This will cause you huge problems in the long term, so ensure that these legal documents do not expire anytime soon.
The Language Exam You Need
Of course, if you want to make Canada your new home, you have to prove you can speak the local languages like English and French. Just note that the country will only accept the following language exams for your visa application (unless otherwise specified).
Language exams that are accepted are:
CELPIP General Test (Canadian English Language Proficiency Index Program)
IELTS General Training (International English Language Testing System)
TEF (Test d'évaluation de français)
All these language exams are based on your skills in reading, writing, speaking, and listening. Please also note that some of these tests only remain valid for one year, so make sure your application process will be complete by then.
What Are CLB and NCLC?
When you complete your tests, your scores will be translated by the CLB (Canadian Language Benchmarks) for English and the NCLC (Niveaux de compétence linguistique canadien) for French to give you your final score to put on your application.
ECA
First off you have to know what an ECA is. It is an Education Credential Assessment that is used to prove that your qualifications like your BA, Bcom Ph.D., or other educational qualifications match up to Canadian standards.
Where to Apply?
You can apply on the WES website, just note that this can cost around 210 Australian dollars. Most applications take around 20 days to complete. Just make sure you select the WES option for "Immigration purposes" when you do.
Biometrics
If you plan on coming to Canada then you really should apply for biometrics. Biometrics is information that is stored on Canada's database. This database links to your identity using fingerprints and facial recognition.
It was introduced by Canada to help ensure your online security so that no one can pretend to be you.
Here is a simple video about biometrics in Canada.
Know Your NOC Code
Many visa programs only apply to certain jobs, so it is best that you know which yours fits into. You can find this out by looking up your job's NOC code, or National Occupational Classification. Each job has its own level and four-digit code that goes with it.
Below is a table with a few examples of what jobs fit under what levels.
| Level 0 | Level A | Level B | Level C | Level D |
| --- | --- | --- | --- | --- |
| Financial managers | Chemists | Administrative officers | Drivers | Kitchen helpers |
| Construction managers | Civil engineers | Agricultural inspectors | Heavy machinery operators | Janitors |
| Retail and wholesale managers | Architects | Electrical technicians | Ferry operators | Specialized cleaners |
| Agricultural managers | Registered nurses | Metal workers | automobile installers | Sports operators |
Do not see your job title here? Do not worry, you can find your job NOC level and code when you visit the CIC website.
Medical Exam
To make sure you are completely healthy before you come to Canada you must complete a medical exam. This medical exam cannot be performed by just any doctor. You can only use an approved professional from the panel of physicians.
Below are some of the doctors you can visit in Australia that are certified approved professionals.
| City Name | Doctor's' Name | Contact Details |
| --- | --- | --- |
| Adelaide | Selvamalar Sathananthan | 1300 794 919 |
| Adelaide | Sharoon Shirjeel | 1300 794 919 |
| Adelaide | Nahid Masoumi | 1300 794 919 |
| Adelaide | Ting Ting Wang | 1300 794 919 |
| Brisbane | Wan Nur Aznee Wan Muhammad Adnan | 1300 794 919 |
| Brisbane | Arvind Das | 1300 794 919 |
| Brisbane | Arun Nath | 1300 794 919 |
| Brisbane | Chiew Ling Ting | 1300 794 919 |
| Brisbane | Yvonne Ho | 1300 794 919 |
| Cairns | Catherine Anne Meehan | 1300 794 919 |
| Cairns | Merodia Rodgers | 1300 794 919 |
| Cairns | Radin Ahmad | 1300 794 919 |
| Hobart | Luke Craig | 1300 794 919 |
| Hobart | Mark Spearpoint | 1300 794 919 |
| Hobart | Mark Spearpoint | 1300 794 919 |
| Melbourne | Dyane Kurniawaty | 1300 794 919 |
| Melbourne | Mythili Rudra | 1300 794 919 |
| Melbourne | Sharona Nagalingum | 1300 794 919 |
| Perth | Asraf Saraidin | 1300 794 919 |
| Perth | Thin Thin Han | 1300 794 919 |
| Perth | Ying Ci Ng | 1300 794 919 |
| Perth | Fleur Nicholson | 1300 794 919 |
| Sydney | Rachelle Phuong Chau My Mai | 1300 794 919 |
| Sydney | Rana Hari | 1300 794 919 |
| Sydney | Ferdous Nigar | 61 (2) 8297 7400 |
Just make sure you bring the following when you go in for your medical exam.
Some form of ID like your passport or driver's license
If you have any existing medical conditions, like heart issues, don't forget to mention this
A Medical Report form IMM 1017E
Four recent photographs if your doctor does not use eMedical
After your appointment, make sure you ask your doctor for a copy of your medical exam because the Canadian government will keep all the paperwork you send.
Tired of hearing empty promises from companies? Get professional immigration assistance on how to immigrate to Canada from Australia. Get started with your Canadian visa application. Let us contact you when you sign up.