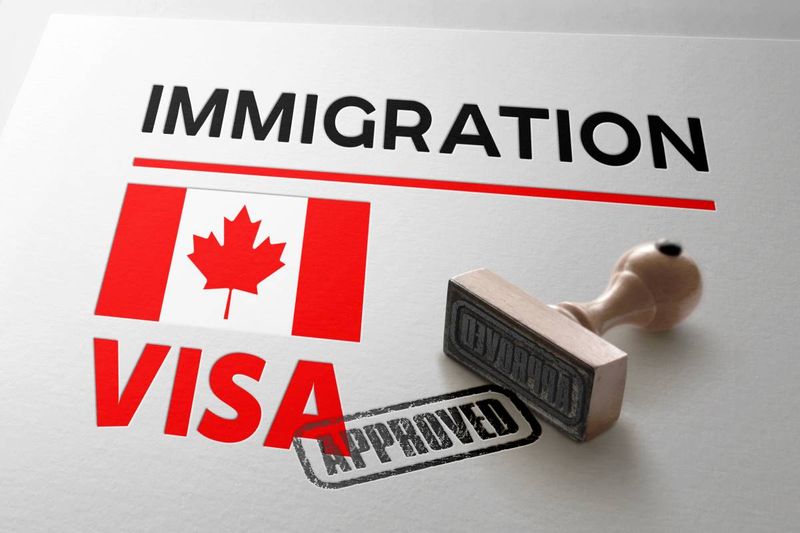 Do you want to know how to immigrate to Canada in 2020 but aren't sure where to start? In this article, we'll show you how to choose the best Canadian immigration option for you.
Canada is known for its pro-immigration stance. More than 1 in 5 Canadians are foreign-born and 22.3% belong to minority groups.
Not only is Canada extremely welcoming to newcomers but the government is actively seeking skilled foreigners in search of greater employment opportunities and a higher standard of living, for both themselves and their families. Canada's immigration system is one of the most integrated worldwide and has created over 70 different immigration options to choose from, to help fill the current labour gap that the country is facing.
With Canadians retiring earlier and young professionals relocating due to new opportunities in different cities, the Government has implemented various immigration strategies to make it easier and more accessible for you to move to Canada.
But before we get into the how-to let's take a look at why Canada remains one of the most popular destinations among foreigners looking to relocate abroad.


Immigrate to Canada. You'll Never Look Back, Guaranteed.


When gathering information on how to immigrate to Canada, most people often overlook the things that make Canada such a phenomenal place live. Here's a small taste of what will be waiting for you when you move to Canada.

Quality of Life
Canada offers a number of benefits that top most western countries. Housing is affordable and cities are less crowded, especially in provinces such as Ontario, New Brunswick, British Columbia, Quebec, and Prince Edward Island. Canada also offers a world-class education system at no cost to permanent residents and locals up until Grade 12. There are also a wide variety of tertiary institutions to choose from, such as McGill University, the University of Toronto, and the University of British Columbia. Free healthcare is another benefit afforded to all Canadian citizens and permanent residents. There is also considerably less pollution in Canada, which has been ranked 9th on the list of the world's cleanest countries for overall air quality. Canada also offers a number of state welfare programs including social assistance, the Canada Child Tax Benefit, Old Age Security and the Guaranteed Income Supplement, Employment Insurance, the Canada and Quebec Pension Plan, Workers Compensation, social housing, and social services. Canada is also ranked 9th in the World Happiness Report and offers better job satisfaction, with 90% of Canadians reporting that they are content with their jobs.

Job Opportunities
Canada has a wide variety of jobs available, so much so that the Government has dedicated specific Canadian immigration programs and systems to make it easier for qualified skilled and unskilled foreign workers to immigrate to Canada. Some of Canada's immigration programs such as the Provincial Nomination Program (PNP) are centered around jobs that are in demand and have specific streams that may make it easier to receive an Invitation to Apply (ITA) for permanent residence. In other words, if you have the skills and experience in a field or job that Canada really needs, you may be making your way to Canada sooner than you may think. Finding a job in Canada is not a requirement for all immigration programs but is a great way to optimize your visa application.
And as an added bonus, when you move to Canada, not only will you have access to amazing work benefits but most employees also give their employees the chance to further their education in their respective fields.
Some of the most in-demand jobs in Canada include:
Visit our blog for more information on the highest job vacancies in Canada for 2020.
Ready to find out how to take the next step? Let us show you how to immigrate to Canada as quickly as possible and start your new life in one of the most incredible countries in the world.


The Best Ways to Immigrate to Canada in 2020
There are two main ways to consider when looking at ways to immigrate to Canada.
1. Express Entry
The Express Entry system is not only the most popular but one of the quickest and most efficient ways to apply for permanent residence through Canada's immigration system. An application can take anywhere from 12 - 18 months but by applying through Express Entry, you could receive an ITA for permanent residence in as little as 6 months.
The Express Entry system was created and designed to help skilled foreign workers who had been searching for ways to move to Canada. By simplifying the process and making it readily available online, the process has become more efficient and has helped to improve Canada's economic growth. In order to apply you will need to qualify for one of the following programs which are managed by the Express Entry system:
Federal Skilled Worker Program;
Federal Skilled Trades Program; or
Canada Experience Class.
You will need to create an online profile, which will contain information such as your age, education, and language abilities. Your profile will be entered into Express Entry draws, which usually takes place every two weeks, and then be ranked according to the Comprehensive Ranking System (CRS). This is a way in which Canada's immigration system can find out which applications are best suited. Each draw will have a CRS cut-off score and if you are among those with a score equal to or higher than this CRS score, you will receive an ITA for permanent residence in Canada.
But that's not the best part. By creating an Express Entry profile and expressing interest in a particular province or territory, you will not only have a chance of receiving an ITA but a provincial nomination through Express Entry linked Provincial Nominee Program (PNP), which could boost your application and give you an advantage over other applicants.
2. Provincial Nominee Program
The Provincial Nominee Program (PNP) is aimed at semi and unskilled workers who have qualifications and work experience that matches the skills needed in a particular province or territory. You will require a valid job offer for at least one year to qualify for this Canada immigration program. If successful, you will receive a provincial nomination which is worth an extra 600 CRS points to add to your profile score. This could ultimately guarantee your success in applying for permanent residence in Canada.
As mentioned earlier, if you have applied through Express Entry and have expressed interest in a particular province or territory, your profile could be selected through an Express Entry link PNP stream, giving you a higher chance of immigrating to Canada.
Need more information on how to immigrate to Canada, top jobs in Canada, and ways to improve your CRS score? Visit our blog here to find out if your occupation makes the top 10 in-demand jobs in Canada for semi-skilled workers list.


How We Can Help You Immigrate to Canada in 2020-21
Applying for a visa can be time-consuming and difficult to wrap your head around. With strict deadlines, procedures, and requirements, it can be easy to make a mistake that could cost you your chance of receiving an invitation to apply for permanent residency. But with our vast knowledge of how to immigrate to Canada, we can offer you the guidance and assistance that you will need for a successful application. One of our knowledgeable Regulated Canadian Immigration Consultants (RCIC's) will be able to help you with the entire process, making your Canadian visa application stress-free.
When you choose to use our expert and government trusted service you will get:
An in-depth eligibility assessment
Guidance on which of 70+ immigration programs and visas to choose from;
An immigration plan tailored to your individual needs;
A review and submission of all application forms and documentation; as well as
Support through every step of the application process.
All you have to do is fill out our application form to receive your eligibility assessment and let us take care of the rest. It's just that simple! Your Canadian journey starts here.
Be sure to follow us on Facebook, Twitter, LinkedIn, and Instagram to stay up to date on Canadian immigration and visa news.