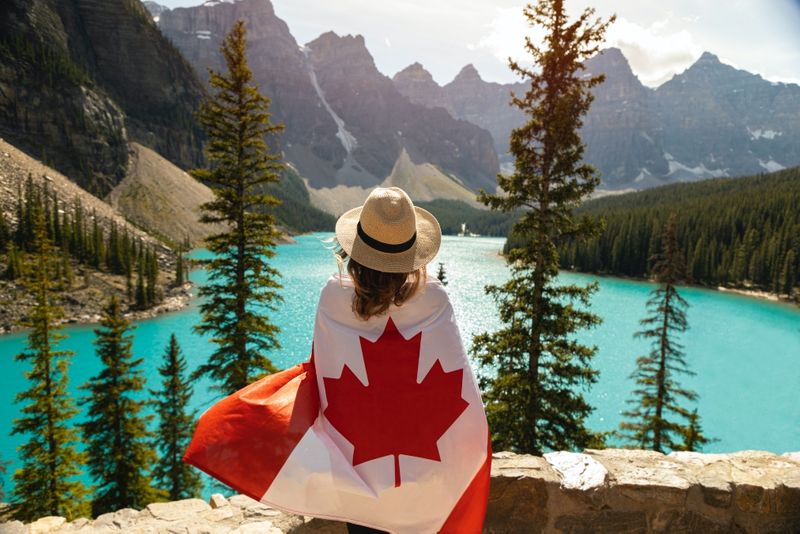 In the entire world, Canada is among the top 10 safest countries to live in, which is just one of the reasons why there is a growing interest in how to immigrate to Canada from Chile in 2021.
The country is known to be the ideal country due to its economic and political stability, but also its warm people and inviting culture. Due to their high standards of living, ranking as the 11th most thriving economy in the world, offering free healthcare and education to its residents, it's no wonder why people, especially in South America, want to move to Canada.
Canada and Chile have very strong bilateral relations, along with technical cooperation on environmental factors through the Canada-Chile Agreement of Environmental Cooperation. They also share cooperation on indigenous issues with the engagement of the Embassy of Canada to Chile. With close personal ties between the two nations, Canada has welcomed Chilean immigrants in the past few years and had 40,000 people of Chilean origin living in Canada at the end of 2020, all of whom contributed to enriching the country's economic and cultural exchange.
Here's why and how you can move to Canada from Chile.
Reasons to Move to Canada in 2021
Canada plans to welcome over 1.2 million people from abroad by 2021, which is great news for anyone that would like to change up their life, whether it's temporary to gain work experience in your relevant field or to permanently live and work in Canada.
With over 100 immigration programs available at your fingertips, there are many ways that you can get to Canada, and faster than you think too. This is due to the labour gap the country is currently experiencing. Since they are looking for skilled professionals to work in their country as soon as possible, the Canadian government has introduced two programs that can get you in Canada in as little as six months. These programs include the Express Entry (
EE
) and Provincial Nominee Program (
PNP
), both of which can speed up the application process to get you your visa for
Canadian immigration.
One of the biggest reasons why people from Chile want to make the big move to America's Hat, is because they seek career opportunities. However, to get a job in Canada, you have to either have an education or be skilled in your field.
With many in-demand jobs in Canada with competitive salaries to choose from, the top-earning jobs include managerial, IT, physician, manufacturing, agricultural, forestry, tourism, hospitality, and mining jobs in all 13 provinces and territories. When you get a job in Canada, you can also gain an opportunity for your spouse to get a job, and after three years of living and working as a permanent resident, the government also allows your family to become Canadian citizens.
Since you will be receiving free healthcare and free schooling until grade 12, you can invest in your own or your children's tertiary education, as you will be able to send them to one of the best universities in Canada. This will surely offer them a bright future. With studying in Canada, you can receive more opportunities because you can gain work experience while studying in Canada.
If you find a province to live in or secure a job in a particular province, the immigration process can begin and you can choose among the leading immigration programs based on what meets your criteria and suits you best.
Top Immigration Programs
Express Entry (EE)

The Express Entry program was introduced in January 2015 by Immigration, Refugees and Citizenship Canada (
IRCC
), and was specifically created to meet Canada's future labor market needs to sustain its long-term economic growth. With the immigration target growing ever since, the Canadian government has set high expectations to issue
ITA
's (Invitation to Apply) for 2021 to 2023, with 108,500 new immigrants expected in 2021, 110,500 in 2022, and 113,750 in 2023.
The program works by selecting potential candidates through various Federal Economic Immigration programs. Anyone that applies for Canadian immigration
through one of the three categories, including the Federal Skilled Worker Class (
FSWP
), Canadian Experience Class (
CEC
), and Federal Skilled Trades Class (
FSTP
), need to apply through the system.
To receive an ITA is like receiving your golden ticket to go to Canada. If you would like to move to Canada, you must complete your online Express Entry profile and then submit it, which will require the following documents:
Passport
National Occupation Classification (

NOC

)
Proof of a recent language test with the International English Language Testing System (

IELTS

), Canadian English Language Proficiency Index Program (

CELPIP

), or Test d'Evaluation de Francais (

TEF

)
Education credential assessment report
Proof of Canadian job offer
Provincial Nomination
Once you do, your profile will compete with other applicants based on your Comprehensive Ranking System (CRS) score that determines your eligibility.
Your CRS score gets determined by the criteria, including your age, education qualifications, work experience, language skills, adaptability, job offers, and your spouse or common-law partner), which you provide while completing your online profile. With a score out of 1,200, you have to rank as one of the highest-scoring applicants to receive an ITA. The Express Entry draw takes place every two weeks. When you receive an ITA, you must accept it to gain permanent residency in Canada.
Requirements to rank high includes:
Rank high with a CRS score out of 1200
Get an ITA (To apply for permanent residence)
Provide proof of funds (To show that you can support your family
Provide police certificates
Pay an application fee and Right of Permanent Residence fee
Get all previous employers to provide proof of your valid work experience
Get a medical exam from a certified health professional
Provincial Nominee Program (PNP)
As Canada's second most popular immigration program, the Provincial Nominee Program (PNP) will accept between 64,000 and 81,500 immigrants in 2021. With over 80 Canadian provincial nomination programs to choose from, there is a program that fits nearly anyone.
These programs allow local provinces to nominate immigrants that want to settle and work in a specific province or immigrate to Canada, which will require a work permit. To receive a visa through a PNP program, one must first choose the province they want to live and work in. This follows with the province considering the candidate's application based on its needs regarding immigration and available work.
For an accelerated application processing time, you must meet the provincial needs based on the province of your choice. Once this has been established, you can see whether you will be able to apply for either a Federal Skilled Worker Program (FSWP) or a Federal Skilled Trades Program (FSTP).
The FSWP has the following requirements:
Job offer from a local employer
Work experience from your province or territory
Adaptability and familial relations to someone living in the province
The FSTP has one of the following requirements:
Establish a new business
Invests money
Enter a joint venture with a local business
Once you have received PNP approval, the federal approval time, including police, security, and medical checks are required and can take between six to eight months. In some cases, the processing time may be longer, but this is only the case for some applicants. As soon as nomination occurs, the program assists you to get a work visa fast before you immigrate to Canada.
With the direct application process, meaning to your chosen province, you can submit a paper application via email or with your courier, which may take anywhere from 15 to 19 months. Due to this long waiting period, it is better to complete your application online and to ensure that all of the required documents are attached for the processing of the application.
All Express Entry-linked applications require you to show an expression of interest to live in a specific province or territory, which allows a province to select your profile directly from the Express Entry draw pool to send you a provincial nomination based on your skills and experience.
How to Immigrate to Canada Faster
With many Canadian immigration programs available to choose from, the Express Entry System and Provincial Nominee will put you on the right track to get you to Canada in a minimum period of six months. For more information on how to immigrate to Canada from Chile in 2021, you can consult one of our government-approved and highly qualified Regulated Canadian Immigration Consultants (RCICs) about which program is best for you.
While moving to Canada may seem complex right now, especially if it means migrating from Chile to Canada, the possibility to immigrate in 2021 is simpler than you may think.