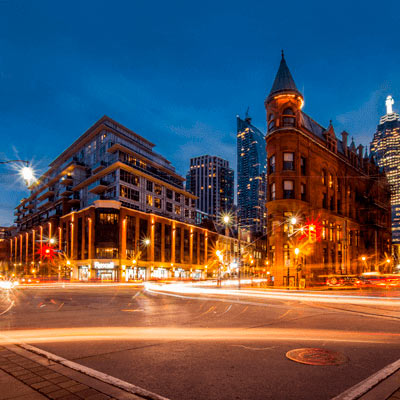 The province of Ontario is investing over $3 million over the next two years through the Ontario Bridge Training Program that aims to help internationally trained professionals find jobs that match their skills and experience. The government of Ontario will fund employers, colleges and universities, occupational regulatory bodies, and community organizations to deliver bridge training programs with support from the Government of Canada.
Participants of the Ontario Bridge Training program are internationally trained individuals who have a post-secondary education either with a diploma or a degree and some international experience. Participants include international students, Canadian citizens, permanent residents, temporary foreign workers and other immigrants.
Bridge Training programs help internationally trained immigrants in occupations such as; Business, Accounting, Health Care, Human Resources, Biotechnology, and Sales and Marketing just to mention a few.
What the Bridge Training Programs do
Every year, Ontario's Bridge Training Programs help over 6,000 internationally trained individuals get the help they need to find jobs that match their skills and experience. Increasing immigrant employment rates is key to growing the province's globally connected economy.
It is important to understand that Bridge Training programs are useful for jobs that are regulated in Ontario, although Bridge Training programs for non-regulated jobs are also available. For an internationally trained immigrant, the process of obtaining a license or certification can be long and frustrating. Individuals have to pay for credential assessments, certifications or exams. Bridge Training programs are there to help these individuals obtain appropriate licensing and certificates to prepare them for the job market.
The following are some of the Bridge Training programs and how they help participants gain access to employers in the job market:
Business Edge
For individuals who are internationally trained in the area of business management the bridge training programs provide training in Canadian business culture, and communication, and occupation-specific language training. Participants also receive career coaching and opportunities to connect with employers through mentoring, networking, and internships.
Participants are able to develop a thorough understanding of Canadian workplace culture and 'unwritten rules' that govern it. They develop the skills needed to gain visibility and build networks critical to their success, mastering the ability to present, negotiate, influence and lead.
Business Services Bridging Project
Through the Community Micro-Skills Development Centre, this program helps internationally trained individuals with a background in Accounting, and Banking occupations find a job in their field.
The program includes individual career planning and assessments, orientation to Canadian business culture and communication, occupation-specific skills upgrading, job search and retention strategies, work experience placements and networking opportunities.
Career and Work Counsellor Program
For internationally educated professionals this program helps them build on their previous education and experience through academic and occupation-specific language training, as well as job placement opportunities. Graduates of the program meet the Canadian National Standards and Guidelines for Career Councillors. Once they have graduated participants are now considered to be qualified and ready to enter the Ontario labor market as Career Councillors.
Bridge Training for Internationally Trained Mental Health Professionals
This program is designed to help internationally trained mental health professionals integrate successfully in the Canadian mental health labor market. Featuring a combination of classroom instructions, supervised work experience, and job search support.
This full-time 11-month long course seeks to expose participants to current developments and best practices with regards to the mental health practice with diverse populations in Ontario. This program also helps participants develop professional confidence by equipping them with occupation and culture specific communications skills. Most importantly the program also offers participants the opportunity to acquire Canadian work experience through unpaid supervised job postings.
Job Skills Human Resources Bridge Program
The Job Skills Human Resources Bridge Program helps participants who are internationally trained in the field of Human Resources to secure employment in their field in Ontario. The program gives participants access to professional networks, mentoring and guest speakers, including an 8-week work experience placement and post-hire services to support work activities.
Application and eligibility criteria
Ontario's Bridge Training Projects are making a big difference in the province. By helping internationally trained newcomers get work in their field of study, bridge training programs supports the province's economy and changes people's lives. This investment by the government of Ontario is helping strengthen communities, helping immigrants and their families build better lives in Ontario.
For eligibility through the Ontario Bridge Training Program prospective candidates are required to:
Have legal status in Canada (Canadian citizen, permanent resident, international student, etc.)
Have a post-secondary education in their field of study
Sufficient language proficiency
Significant work experience (a minimum of 2 years in their field)
Be unemployed or underemployed
Applications for the Ontario Bridge Training programs can be done through the Ontario government's website.
For the latest immigration news about Ontario read here.