Canada offers one of the best entrepreneurial environments, with competitive costs and numerous advantages. Many business owners choose to start up in Canada due to its strong economy, low corporate taxes, and talent pool. Additionally, Canada is one of the most welcoming countries for immigrants, making it an excellent choice for those looking to move and establish their businesses. Here are five reasons why you should start a business in Canada.
The 5 Reasons to Start a Business in Canada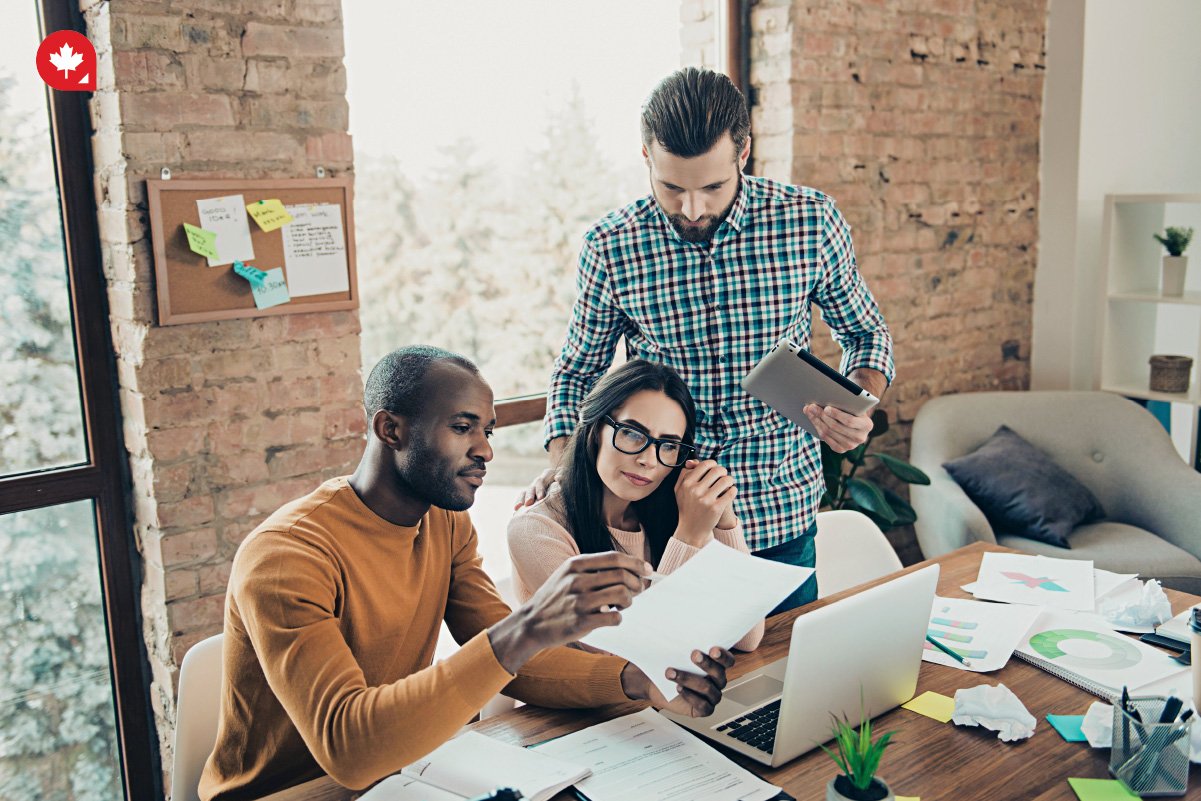 Low Corporate Taxes
Canada's corporate tax rate is lower than most developed countries, making it ideal for entrepreneurs. This makes it easier to profit and attract and retain talented employees.
Business Friendly Environment
Canada has a mature system of regulations and laws that make it easy to start a business. The government also offers grants and initiatives to promote entrepreneurship and help companies succeed.
The World Bank's Ease of Doing Business Index ranks Canada third on its list. Canada has a healthy economy, well governed by the Canadian government.
Access to Skilled Employees
Canada has an educated workforce, so finding talented individuals who can help your business succeed is easy. There are also numerous programs to help immigrants obtain their Canadian Practical Accreditation.
Low Cost of Living
The cost of living in Canada is lower than in the most developed world, meaning you can get more bang for your buck when starting or expanding your business.
Leading Innovation Hub
Canada is a world leader in innovation, with numerous companies at the forefront of technological advancement. This makes it an ideal place to start a business in any sector.
If you are sure Canada is an ideal place to start your business, consider the different visa options available for business activities. The requirements for getting a visa may vary depending on the type of business you plan to start, the duration of the activity, and your nationality.
Before applying for a visa, you should check the documents and information you must provide to get the visa approved. Furthermore, you should be aware of the different visa fees and other associated costs so that you can plan and budget accordingly. In addition, you should also be aware of the legal and taxation requirements of the Canadian business and the relevant regulations you must abide by to operate successfully in Canada.
Canada's Start-Up Visa
The start-up visa is designed for entrepreneurs with a viable business idea who need more financial resources to obtain an investor visa. In addition, this visa allows entrepreneurs to gain permanent residency and access to the Canadian market.

The Canada Start-Up Visa Program is a direct immigration pathway for innovative foreign entrepreneurs planning to start a new start-up business there. To qualify, applicants must meet four eligibility requirements and admissibility requirements to enter Canada. The program allows entrepreneurs to immigrate to Canada to establish a new business.
Eligibility requirements for Canada's Start-up Visa
To be eligible for the Canada Start-Up Visa Program, applicants must have a qualifying business, get a letter of support from a designated organization, secure a minimum of $75,000 from a Canadian angel investor, and meet the minimum language requirements, among others.
Canada Start-up Visa Program Application Process
The application process for the Canada Start-Up Visa Program involves preparing a pitch deck or business plan, submitting an application form and document checklist to a designated organization for review and evaluation, and meeting the eligibility requirements of having a qualifying business, possessing a valid letter of support from an organization, and meeting the minimum language requirements.
Canada Start-up Visa Program Processing Time
The Canada Start-Up Visa Program processing time is currently around 33 months.
Steps for Starting a Business in Canada
Starting a business in Canada can be exciting but requires careful planning and consideration.

Step 1: Before you begin, you'll want to assess your readiness and determine the best business structure for your goals.
Step 2: Conduct market research and write a business plan to ensure you enter the market in the best possible position.
Step 3: You'll want to select a good business name, check if it is taken, and then register and protect it.
Step 4: You'll need to register or incorporate your business and apply for a business number or tax account.
Step 5: You'll need to apply for any applicable business permits and licenses from all levels of government.
You should also consider the various business support and financing options available. For example, national and regional support avenues help immigrant and aboriginal entrepreneurs. You can also seek free tax help from a liaison officer to learn about common errors, bookkeeping best practices, and deductions.
By following these steps, you can ensure that you are well on your way to starting a successful business in Canada.
How We Can Help You
We can assist you in understanding the eligibility requirements and ensure your application is complete and accurate. At CanadianVisa, we will provide detailed information about the process and ensure that all documents are in order.
We will also be able to provide you with personalized advice and guidance throughout the application process. With the help of our RCICs, you can be sure that your business application will be completed correctly and quickly, allowing you to focus on the success of your business.
FAQs
Can I Conduct Business in Canada on a Visitor's Visa?
There are limited business activities that a business visitor can conduct in Canada. However, if the visitor works for a Canadian company, they may need to get a work permit instead of a visitor visa. Business visitors must apply for a business visitor visa, proving that their main place of business, source of income, and profits remain outside Canada.
Where is the Best Place to Set Up a Business in Canada?
Toronto, Edmonton, Calgary, Vancouver, Montreal, and Hamilton are all strong contenders for the best place to set up a business in Canada.
What Permissions Do I Need to Start a Business in Canada?
Starting a business in Canada requires permits and licenses from all three levels of government, including federal and provincial permits for businesses that affect the physical environment or work with hazardous materials. Other types of permits and licenses may also be required. Additionally, registering a business in Canada requires considering corporate structure and business name and obtaining the necessary business licenses.