More now than ever, countries all over the world have grown dependent on healthcare workers and the healthcare system, and Canada is no different. Canada is constantly looking for ways to improve healthcare by means such as increasing public spending on cost-effective treatments, accepting medical technology and engaging with patients.
If you'd like to work in one of the top-rated healthcare systems in the world, let's take a look at the top healthcare jobs in Canada.
Top 10 Medical Professions in Canada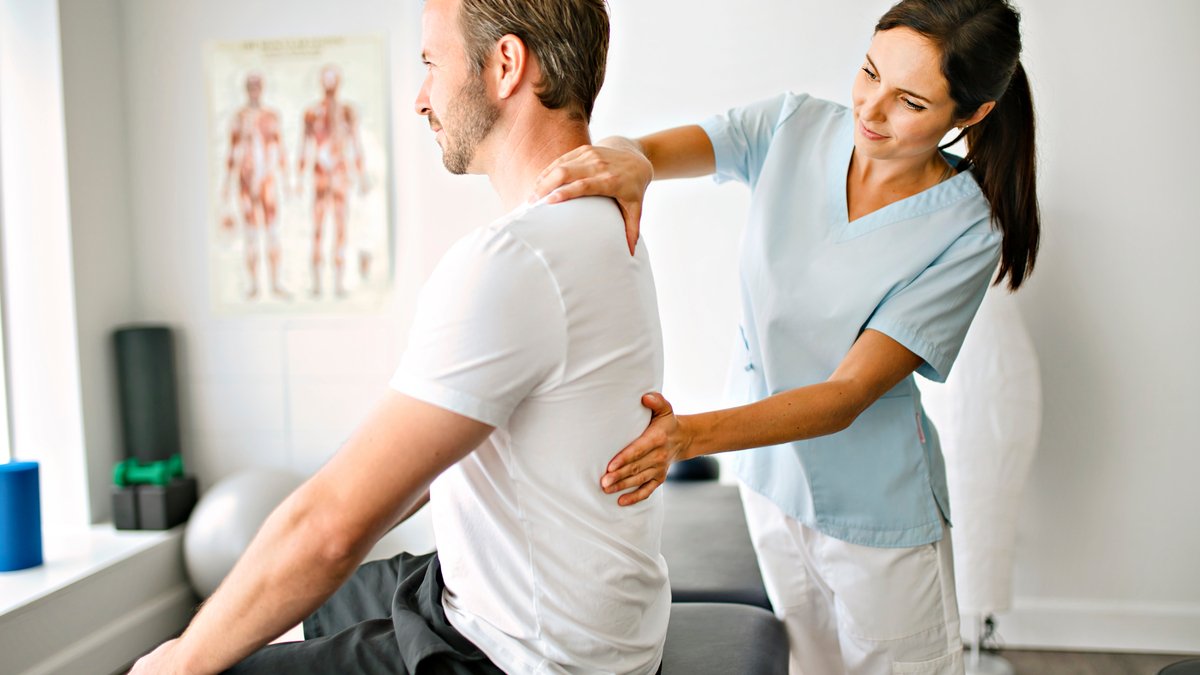 1. Registered Nurse
Quite possibly the most in-demand position in the country, an increasing elderly population has increased the demand for registered nurses in Canada. You will need to register with a provincial body of the province you want to live and settle in and write a test to prove your competency.
As for the immigration process, you'll have your choice; every province will want you and will be willing to endorse your application through the Express Entry system. You can expect to earn an average of $102,500 as an experienced registered nurse.
2. Occupational or Physiotherapy Therapist
Yet again, the aging Canadian population has created an increase in demand for occupational and physical therapists. As a matter of fact, the exponential increase in demand for every entry on this list (except for #5) comes down to Canada's aging population. What you can look forward to is an average annual salary of $76,811, permanent residency and unparalleled quality of life.
3. Licensed Practical Nurse
Licensed Practical Nurse in Canada earns an average of $67,529 per year. With Canada's average life expectancy at 81 years and increasing year on year, future prospects are very good.
4. Pharmacist
The average pharmacist salary in Canada is $94,800. Experienced professionals earn up to $120,000 a year. Need we say more?
5. Veterinary Technician or Assistant
This position isn't strictly 'healthcare', but there is a relation. In this occupation, you can earn up to $56,000 a year with a diploma that will only take you two years to complete at a recognized institution.
6. Dental Hygienist
If you want tons of disposable income and the quality of life most people dream of, why not practice in Canada. Experienced professionals are taking home around $100,000 yearly. Demand for the profession has increased 13 percent over the past five years, and that will only continue to grow; as you know, higher demand means more income.
7. Medical Doctor
Possibly one of the best countries to practice in globally, there are a myriad of choices as to the lifestyle you wish to pursue. With a medical doctor (MD) qualification, you will earn big, whether you choose a relaxed lifestyle in the remoter areas such as Yukon or the North West Territories or if you prefer a more glamorous city life in bright Toronto.
The average salary for MDs in Canada is in the $150,000 range, with experienced doctors earning over $250,000 a year.
8. Home Care Provider
Not only are Home Care Providers one of the top healthcare jobs in Canada, but they also offer new job-specific work permits which allow workers to change employers if they aren't getting along. You can be eligible for permanent residency in Canada in as little as 24 months and earn an average of $36,400 a year.
9. Dental Hygienist Assistant
The province you want to live and settle in will require you to pass the National Dental Assistant Examining Board (NDAEB) and be licensed by their governing body. Make sure you also have your education credentials assessed; a 39-50 week diploma program is the minimum qualification to practice in Canada. The average salary is $43,875. Not a bad return.
10. Medical Radiation Technologist
Following a two-year diploma program, you can earn around $62,700 a year. As you earn more experience and become a recognized professional in the industry, your earning potential will increase. Experienced professionals in the field earn upwards of $98,800 a year.
Advantages of Living and Working in Canada
Anyone seeking a better life in another country, either for themselves or their family will find that Canada is a big contender. Not only is it a good country to reside in, but it's a good country for immigrants to reside in.
Canada offers multiple immigrant-serving organizations that allow you to settle into your new home much easier. You have a higher chance of succeeding in Canada if you have the right people showing you the way and ensuring you integrate into the economy and society. You'll be able to learn everything from job training to having access to English and French classes.
If you manage to move to Canada as a permanent resident you'll have access to many benefits of living in Canada such as free public schooling for your children from kindergarten until grade 12. There's also the aspect of free universal healthcare which plays a big part in the quality of life you'll have in Canada.
So, you have the support you need and you have the access to a top-rated education and healthcare system, what more do you need? Well, Canada also offers the opportunity of either a new career or a boost in your career.
Canada's economy is steadily growing and this only means good news for foreign nationals. With the growth comes more job opportunities that can't be filled by Canadian citizens as there aren't simply enough people to fill the roles.
Canada is in need of foreign skilled workers, in fact, there are several Canadian immigration and visas put in place to assist immigrants moving over to work and live in Canada.
Let's take a look at how you can move to Canada as a foreigner.
How to Work and Live in Canada
1. Express Entry
The Express Entry system is the perfect way to apply for permanent residency in Canada if you don't have a job offer yet, this is because it's not a requirement needed for this program. Express Entry is also one of the fastest ways to move to Canada, with a processing time as short as six months.
You can be eligible for one of three programs that fall under Express Entry, namely the Federal Skilled Worker Class, Federal Skilled Trades Class and Canadian Experience Class. If you meet the requirements you'll be placed into the Express Entry pool where you'll be given a Comprehensive Ranking System (CRS) score out of a maximum of 1,200 points.
You can earn points through several factors including your work experience, education, your language skills and by adding your partner to your application. Successful applicants will receive an Invitation to Apply (ITA).
Good to Know!
If you aren't successful the first time, you'll still have the opportunity to receive an ITA because there are Express Entry draws happening as frequently as every two weeks. Your profile will also remain in the draw pool for a period of one year.
During this time you can improve your CRS score to increase your chances. This can be done by either earning another education credential, gaining more work experience or obtaining a provincial nomination.
FAQ 1: What is the easiest medical field to get into in Canada?
Phlebotomy is the easiest medical field to get into, this occupation consists of drawing blood from patients and transporting it to the lab to do testing. The NOC code for a Phlebotomist in Canada is (NOC 3212).
FAQ 2: Is Canada giving healthcare workers permanent residency?
Once you have worked in Canada for some time and you've gained Canadian work experience you could qualify to apply for permanent residency in Canada through the Canadian Experience Class (CEC).
Are you interested in working in one of the top healthcare jobs in Canada? Let's see if you're eligible for a Canadian visa!