Are you a qualified dentist considering to move to Canada? Then this article is just for you. Here we will outline the basics of how to Immigrate to Canada as a Dentist. Considering Canada has a stable and strong economy, you can expect to have a successful career as a professional there. There is a large demand for dentists in Canada and a variety of opportunities to climb the ladder in your career. With the diverse opportunities existing and the growing economy considering working in Canada becomes easy. With the ongoing shortages in the labour market, Canada welcomes a big population of immigrants every year. The benefits immigrants receive in Canada like free healthcare and education are rare to find anywhere else in the world.
Cities in Canada have been ranked among the most livable cities in the world. Some of the reasons that added to this include the friendly nature of Canadians, outdoor activities, and the spectacular landscape. Living in Calgary means the Rocky Mountains are just an hour's drive out of the city. Calgary is also known to be one of the cleanest cities in the world.
Living in Canada as a Dentist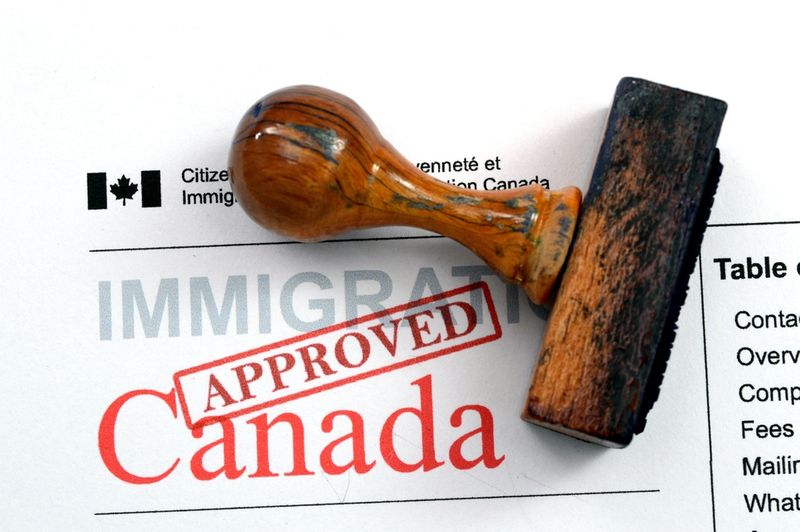 Now that you know about life in Canada and what to expect as an immigrant. You must be wondering how to Immigrate to Canada as a Dentist and how finding work as a dentist works. This occupation is an eligible occupation for Express Entry immigration through the Federal Skilled Worker Program (FSWP) and specific provincial nominee programs looking for healthcare practitioners.
The expected salary for this occupation varies from $120, 000 – $240, 000 CAD annually. Saskatchewan offers the highest hourly average wage at $96.15 CAD per hour, the lowest wage will not be lower than $38.59 CAD per hour in any province. The wage and employment prospects for dentists are very good in Canada and the demand for dentists is expected to increase over the years. Currently, over 21, 000 dentists are employed in Canada.
In some regions, dental coverage will be included in your universal health coverage and even when it is not, dental work is also often covered through private employers. Finding work as a dentist should be no trouble and with the low unemployment rate of 7,3%, you stand an even better chance to start your career.
Dentistry Is a Regulated Profession in Canada
There are many steps when it comes to how to immigrate to Canada as a dentist. If you want to improve your chances of success to practice your profession in your future country you should have completed one to four years of pre-dentistry university studies and hold a university degree from a recognized dental program. Additionally, you need to be licensed as a member of a provincial or territorial regulatory body. It is important to familiarize yourself with how your international qualifications may be viewed in Canada. Gathering an understanding of the Canadian labour market and workplace culture is advisable before leaving your home country and be sure to understand the requirements of the application process. Your application will be processed according to the six selection factors in the skilled worker program which include your age, education, ability to speak English/French, work experience, ability to adapt, and whether you have arranged employment in Canada.
With that being said, obtaining the appropriate assistance will advance your application as our immigration professionals have many years of experience in dealing with visa applications. They can advise you if you don't meet the criteria to apply for, for instance, the Federal Skilled Worker Program, you may qualify under another category. Our expert consultants are able to assist you with a wide range of visa applications to the region of your choice.
How to Immigrate to Canada as a Dentist
Canadian immigration is systematic and can become complex as the process is not entirely straightforward. There are multiple programs and pathways to enter Canada. There are two available options to migrate as a dentist to Canada - through the Express Entry system or the Provincial Nominee Program.
There is no room for error when applying for these programs, therefore, it is advisable to get in touch with one of our regulated consultants who are qualified to help you in the process and will make the process go smoother. All immigration applications are handled by competent and experienced immigration professionals who have been through the process themselves.
The Express Entry immigration program is a federal pathway providing a fast-track route to Canadian immigration. The program allows Canada to meet future labour market needs in order to maintain long-term economic growth. The Express Entry was developed in 2015 and introduced by Immigration, Refugees, and Citizenship Canada. This program works on the Comprehensive Ranking System (CRS) which allocates points to skilled applicants. These scores are a result of your education, age, work experience, and language ability. The program is used to select candidates with the highest score for immigration through three categories of the federal immigration program. Candidates who apply through the Express Entry immigration program have an option between the Federal Skilled Worker Program (FSWP), Federal Skilled Trades Program (FSTP), and Canadian Experience Class (CEC).
The Provincial Nominee Program (PNP) are specific to each province and territory in Canada and have created their own skilled worker streams for those who wish to settle in a particular region in Canada.
You have an option to apply through the program streams directly or through entering the Express Entry system. The PNP's requirements include skills, education, and work experience needed in the province or territory as candidates have to make an economic contribution to the specific province. Should the candidate score the province's required amount of points they will receive a nomination and an invitation to apply for permanent residency with the federal government. A provincial nomination can boost your CRS score if you applied through the express entry system and if you are drawn you are issued with an ITA.
Below are the participating PNP provinces and as a dentist, the job outlook for your occupation in these provinces is extremely positive:
British Columbia
Alberta
Saskatchewan
Manitoba
Ontario
New Brunswick
Nova Scotia
Newfoundland & Labrador
Prince Edward Island
For more information on the specific programs for healthcare practitioners in Canada be sure to sign up today and get your process started stress-free with the help of our RCICs.
Now would be the best time to start your application journey thanks to the large immigration targets. Canada plans to welcome over 1,3 million immigrants by 2021. We can assist you throughout the entire immigration process step by step. Our Canadian immigration consultants provide great advice and give you professional assistance to increase your chances at a successful permanent residence in Canada. If you want to be one of the 1,3 million newcomers let us help you find out which immigration program suits your unique profile best.