Parlez-vous francais? Well if you do we're here to tell you that you're ahead of the pack! Not only will it help you integrate into certain provinces but will also increase your chances of getting permanent residence in one of the most phenomenal countries in the world. There are already flourishing Francophone (French-speaking) communities all across Canada and since it's goal to invite 1 million people by 2022, the federal government has introduced a number of initiatives aimed specifically at French-speakers, including the Welcoming Francophone Communities initiative, the French Policy in Alberta as well as the Ontario Express Entry French-Speaking Skilled Worker Stream. To find out more about how you can join thousands of French-speaking nationals who have already made Canada their new home, keep reading, or simply click the button below and leave your contact details so that one of our knowledgeable consultants can contact you and help you start the eligibility application process.


How to Immigrate to Canada in 2020 as a French-speaker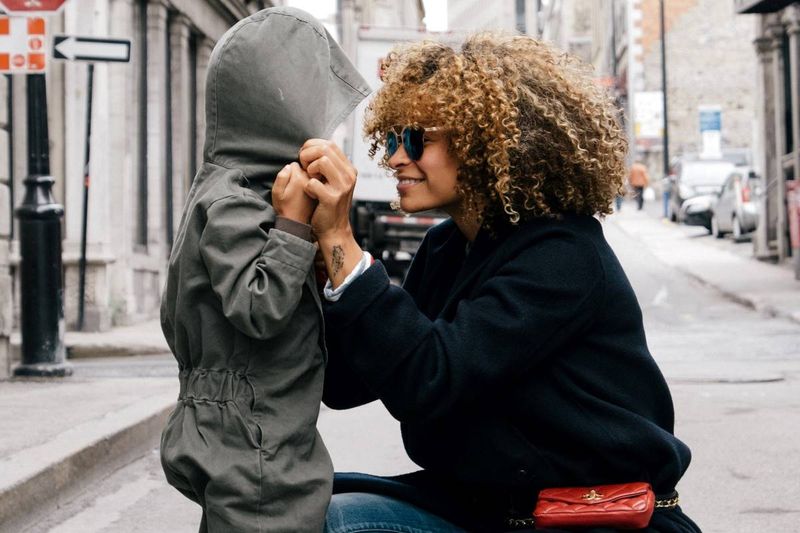 French is one of Canada's official languages, next to English, and the Government has implemented a number of initiatives to not only help to preserve the traditions, culture and heritage of the country as well as make immigration and integration much more accessible and readily available to those who need support. This can evidently be seen in the Welcoming Francophone Communities initiative, the French Policy in Alberta as well as the Ontario Express Entry French-Speaking Skilled Worker Stream. Below, we take a look at how Canada aims to implement these initiatives as well as highlight how to immigrate to Canada in 2020 as French-speaker as well as which ways will give you the best chance at success in your Canadian immigration process.
1. Welcoming Francophone Communities Initiative
The Welcoming Francophone Communities initiative is designed to help French-speakers integrate into their new communities through a $12.6 million 3-year project. Originally announced in 2018, the initiative underwent its planning phase. These plans and activities were set to be implemented as of April 2020 until the end of March 2023. A total of 14 communities have been chosen to take part in this initiative from all over Canada, in every province and territory except for Quebec.
2. French Policy in Alberta
The French Policy in Alberta was originally introduced to provide services and activities for French-speaking communities. It aims to make more services available in French, including community and social services, health, and education. One in three students in Alberta studies in French, not to mention that there has been an emphasis on post-secondary institutions, with $9.75 million allocated to French-language education every year. This is extremely important as it will not only help international students to study in French but will open up doors to potentially finding work in their province after graduation and possibly become a permanent resident in Canada. For more information on some of the best universities to study at and get a job in Canada after graduation, visit our blog here.
3. Ontario Express Entry French-Speaking Skilled Worker Stream
Ontario Provincial Nominee Program (OINP)
is aimed at helping skilled foreign workers who would like to immigrate to Canada and live and work in Ontario. The
OINP
has an Express Entry linked stream dedicated especially to French speakers, known as the
Express Entry French-Speaking Skilled Worker Stream
. This requires Canadian Language Benchmark (
CLB
) or Niveau de compétence linguistique canadien (
NCLC
) levels of at least 7 in French and 6 in English in order to be considered as well as have a qualification in a job that has been classified at National Occupation Classification level 0, A or B. These usually apply to management, professional, technical and skilled trades that require a university, college or apprenticeship.
4. Mobilité Francophone
This program allows Canadian employers to hire highly-skilled French-speaking workers to immigrate to Canada in 2020 without a Labour Market Impact Assessment (LMIA). This is a much quicker process as usually employers are required to try to fill the position locally by advertising the position for at least 3 months before hiring an international applicant. This is only available for those wanting to live and work outside of Quebec. It is also important to note that your LMIA-exempt work permit may only be valid for the length of your job offer or until your travel documents and biometrics expire so be sure to check this. For jobs in Canada that currently don't require a LMIA, visit our blog here.
5. International Job Fairs
You work in the tourism and hospitality sector and are lucky enough to be located in a city that hosts this annual government job fair, you may want to make a point of diarising the next Destination Canada Mobility Forum. This allows Candian employers to recruit people from all over the world including countries such as France, Belgium, Morocco, Tunisia, Algeria, Ivory Coast, Cameroon, Mauritius and Mexico, to name a few. All candidates who receive an invitation will be able to do so for free but in order to do so, you need to register. You will be able to attend presentations and connect with representatives from each region. Before attending or applying for an invitation we suggest working on your resume and selecting 1 or 2 occupations for which you have significant experience in. Below are some of the fields that may qualify for this forum:
Information technology
Multimedia
Marketing and communications
Finance
Hospitality
Culinary and food industries
Translation
Aeronautics and avionics
Construction.
Please note that updates on the next forums will depend on COVID-19 restrictions. If you find yourself unable to attend these forums or would like to jumpstart your application to immigrate to Canada in 2020, take a look at eJobbo, a platform that allows Candian employers to find your resume online from anywhere in the world!
For more information on how to immigrate to Canada in 2020 visit our blog here.


Nous Pouvons T'aider
Applying for a visa can be time-consuming and complex. With strict deadlines, procedures and requirements to adhere to, not to mention the countless translations and assessments, it can be easy to make a mistake that could cost you your chance to immigrate to Canada. But with the guidance and assistance of one of our expert Regulated Canadian Immigration Consultants (RCIC's), the process will be stress-free.
When you choose to use our expert and government trusted services, you will receive:
An in-depth eligibility assessment
Guidance on which of 70+ immigration programs and visas to choose from;
An immigration plan tailored to your individual needs;
A review and submission of all application forms and documentation; as well as
Support through every step of the application process.
All you have to do is fill out our application form to receive your eligibility assessment and let us take care of the rest. It's just that simple! Your Canadian journey starts here.
Be sure to follow us on Facebook, Twitter, LinkedIn and Instagram to stay up to date on Canadian immigration and visa news.