Wondering why Canada is the #1 destination for immigrants in 2021? It has a whole lot to do with the country's positive stance towards immigration and multicultural policies. And if you feel welcome in a foreign country you tend to be more open to pursuing a new life abroad.
Thousands of foreign nationals choose to move, study, work, and live in Canada every year. With our growing economy, financial and social freedoms, multicultural and peaceful cities, and varied climate, it is clear that Canada is the place to be.
The top five source countries of new immigrants to Canada in 2020 were India, China, the Philippines, Nigeria, and the United States of America. Find out why they chose Canada and how you can too!
5 Reasons Why Canada is the Best Place for Immigrants in 2021
1. Canada believes that #ImmigrationMatters
When it comes to admitting immigrants, Canada does not waste any time. The country announced the biggest immigration targets in its history with a plan to welcome over 1.2 million new immigrants by 2023. This means a whopping 400,000+ immigrants per year starting in January 2021! The reasons behind why Canada wants so many newcomers are simple, Canada believes that #immigrationmatters to the economy, and to its thriving multicultural population.
Canada's immigration minister, Marco Mendicino, said that immigrants start businesses and create jobs for Canadians and they fill job shortages in the country. Canada has one of the world's oldest populations and also one of the world's lowest birth rates. For this reason, Canada now depends on immigration for the majority of its population, labor force, and economic growth.
Take a look below at Canada's 3-year immigration targets (2021-2023):
While Canada is getting ready to welcome newcomers, other top immigration destinations are slamming on the breaks. Australia announced last year that it was reducing its annual permanent resident target by 30,000 to 160,000 immigrants annually. The Trump administration reduced legal immigration by 49% and we're waiting to see how the new president-elect, Joe Biden, will adapt US immigration policies. In 2019, France announced measures to make the country less attractive to immigrants while opening the door to skilled foreign workers instead.
2. Canada is the best place for foreign tech workers
Previously, countries fought over oil. Now that technology is officially the world's biggest industry, the new battle is to attract top tech talent. Canada is currently winning the global fight for the best of the best-skilled workers and it's not hard to see why:

1. Canada offers high skilled tech workers more lucrative job opportunities, in fact, Toronto saw the biggest growth in technology jobs of any North American city over the past five years, beating San Francisco, New York, and Seattle. Vancouver, now known as the new Silicon Valley, also features in the top five best cities for tech workers.
2. Canada also makes it much easier for IT workers to get work permits and immigrate to the country, whereas in the last two year in the US, most high-skilled workers (75%) were rejected. While the USA was rejecting workers, Canada introduced the Global Talent Stream which is a work permit program aimed at skilled workers that allow for 2-week visa processing! There are also more paths for permanent residency in Canada, such as Express Entry, Provincial Nomination Programs, and the Start-Up Visa Program.
3. Canada is the dream destination for tech professionals and outdoor enthusiasts alike. Even the most cosmopolitan cities in Canada are just a hop, skip and jump away from some of the world's best parks and outdoor activities. This makes for a better work-life balance whenever you feel like taking a break from all the technology that's part of your 9 to 5.
3. Canada is rated #1 for quality of life
Canada was ranked the second-best country in the world in 2020 by a report published in US News and World Report and came in at number #1 for quality of life. The attributes that contribute to Canada's highly perceived quality of life is that the country is politically stable, has a good job market, is affordable, safe, and family-friendly. Canada is also one of 8 counties that offer full equal rights for men and women.

The large Northern country with 13 provinces and territories has well-developed and accessible public healthcare and education systems for all citizens, permanent residents, and even some visa holders regardless of their socio-economic backgrounds.
4. Canada offers immigration options for high and low skilled workers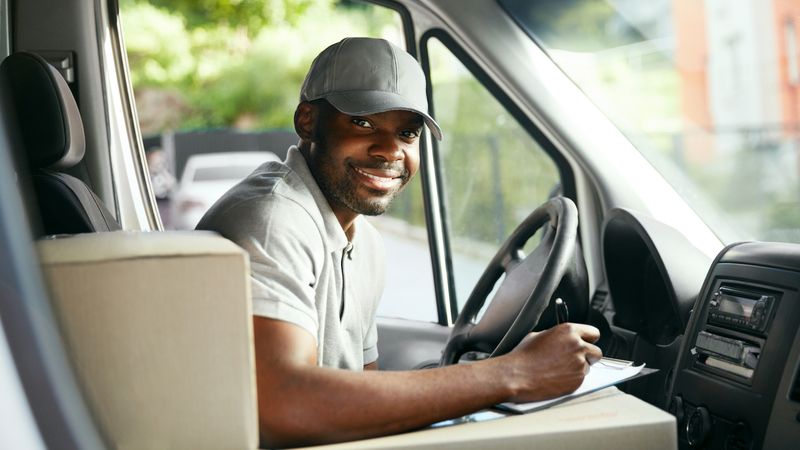 This is one of the most important reasons why Canada is still the first country in the minds of thousands who want to start afresh. You don't need to be a professional or a Ph.D. graduate to get permanent residency in Canada. Of course, these workers are always welcomed but Canada is also interested in filling labor shortages in many crucial intermediate-skilled jobs and sectors such as trucking, farming, caregiving, and trades. For this reason, there are many sub-streams, programs, and pilots available to immigrate to Canada as a lower-skilled worker.

In some cases, you may have to work in Canada first to earn permanent residency in the country. Find out how you can work in Canada and what jobs are in-demand in 2021, here!
5. Canada has a diverse landscape that caters to all
Do you prefer small and peaceful or big and buzzing with life? Canada has many breathtaking remote cities like the one you see in Netflix's Virgin River (yes, the series is filmed in Vancouver and not in California) and big trendy metropolitan cities like Toronto and Montreal to choose from.
The country's vast landscape (second-biggest in the world) has a mixture of everything: prairie regions, sub-arctic regions, maritime regions, forests, national parks, lakes, ski slopes, and European-style architecture. Canada is also home to 7 natural wonders including the Rockies, Niagara Falls, Northern Lights and the Bay of Fundy, the Sleeping Giant, Nahanni National Park Reserve, and the Cabot Trail.
Canada is every adventurer's dream come true. With so many places to explore you won't be running out of things to do and new activities to try, like canoeing and sightseeing. On top of that, Canada's diverse population is responsible for the incredible mix of restaurants, art galleries, pubs, and ethnic cuisines that will take you on a trip around the world.
Are you convinced yet?
Now you know why Canada is the best destination for immigrants in 2021! If you're interested in learning more about your options to make the move North, then all you need to do is complete an online eligibility assessment to find the right path for you with our visa professionals.