Planning ahead for your first year of study in Canada is not easy, especially if you've never been to our vast beautiful country before.
There's so much to think about: should you stay on or off-campus? How do you get connected? Do you need a Social Insurance Number(SIN)? Which are the best banking options for foreign students in Canada? and the list goes on.
But before we delve into our tips on what to expect in your first week studying in Canada, let take some top tips from someone who has made the move herself from Lagos, Nigeria.
Source: Feyi Mak
As you look forward to joining over 642,000 international students in Canada, from 156 countries worldwide, we've compiled this top 5 guide on what to expect and how to prepare for your orientation week in Canada.
To live on or off-campus? That is the question. Both have their pros and cons and it purely depends on your preferences and budget.
On-Campus Housing
Average Cost - CAD $6,000 -$16,000 per year
Most universities offer accommodation on campus or near campus. You'll more than likely be able to choose between dormitories/residence halls, townhouses or apartments.
Dormitories usually mean having to share a room with another one or two students and are probably the most cost-effective and convenient option. You'll have access to shared kitchen, bathrooms and laundry facilities and will be able to purchase hot meals from the dining hall or preorder from meal plans. This is the ideal option for your first and second-year students as it will be easy to meet new friends and you'll save time and money that would otherwise be spent on commuting to and from classes, utilities and food. You'll also have access to 24/7 housing support at most universities.
Townhouses usually mean having to share common areas with three to six students but unlike living in a dormitory you'll have a single room all to yourself. These are usually reserved for third or fourth-year students.
Off-Campus Housing
Average Cost - CAD $700 -$1,500 per month
Living off-campus can be great if you prefer separating home and campus life and are looking for a little more freedom and independence.
This is also a great option if your course is short and you only need accommodation for a few months. It is however important to note they are not inspected by your university or college. It will be up to you to examine the rental before signing a lease, which can range from six months to a year.
There are different options for foreign students, including furnished and unfurnished house shares. Finding private accommodation may be a more expensive opinion as your rent will depend on the location and quality. You will also have to pay for utilities (electricity and water) as well as internet and cable but these expenses are usually split between you and your flatmates.
Here are some options to find off-campus accommodations in Canada.
Another option is to find a Host Family or Homestay in Canada. You will usually have your own private room and will have access to home-cooked meals as well as the internet. This is a great opportunity to get to experience Canadian culture firsthand and can be a short term solution while you're looking for an apartment or long term.
Here are some options to find homestay placements in Canada.
This is one of the first things that you'll need to do, especially if you've arrived close to the start dart of your course. When you enrol you will get a student number and Identification card. This will come in handy when scooping up those student discounts at a wide variety of retail stores, restaurants and cafes as well as even public transportation, that you'll soon have access to.
You will also receive information about dates for enrollment and will receive your schedule once enrolled. Be sure to familiarise yourself with your schedule once you receive it. No one wants to be that student that turns up late to their first class.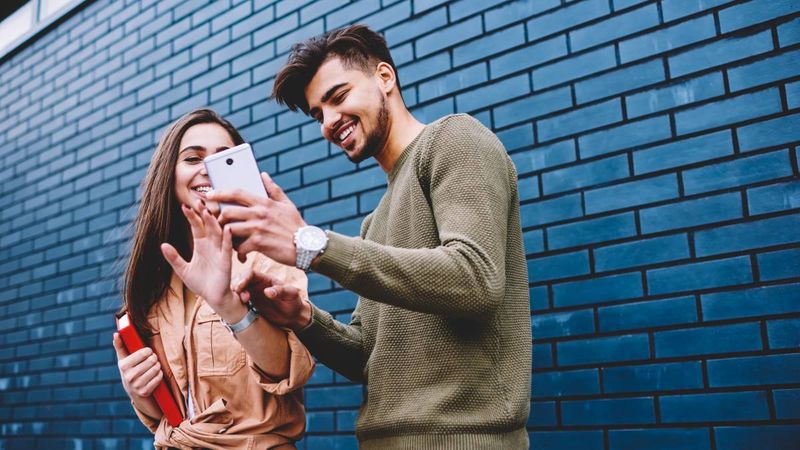 Mobile Providers in Canada
Choosing the right cell phone or internet plan is key, especially when you want to stick to a tight budget. There are various providers in Canada for international students that will cater to your needs and budget.
You'll be able to choose between prepaid or monthly contracts. Prepaid costs tend to be more expensive than contracts but can be economical depending on how often you use your phone. A 5GB data plan can range from $57 to $107 per month.
Bring Your Own or Buy Through a Provider?
The easiest option is to bring your own device as in order to purchase a device on a contract will require having a credit check done which usually requires having a Canadian financial history. Be sure to have your phone unlocked and that your phone will be compatible with Canadian networks. The upside to bringing your phone is that the plans are generally a lot cheaper
Some of the top "Bring Your Own" Providers are:
Internet Providers in Canada
You'll be able to choose between a variety of options in Canada to get set up for internet services. You'll have to choose between:
Wireline Telephony
Mobile Wireless
Broadband Internet or
Mobile Internet Access.
These services are usually priced according to levels based on talk time, text messages, data usage and line speeds.
Top providers include:
Bell Aliant;
TELUS;
Primus; and
Rogers.
Take a look at a comparison between different internet providers in Canada in 2019 here.
Networking in Canada
Getting connected is not just about setting yourself up digitally. Most universities and colleges will have orientation events and platforms that will help you meet other international students in Canada. Be sure to check your local notice board at your dorms or on campus to find out where and when the next event is taking place.
As an international student in Canada, you will have a variety of banks to choose from and will need to choose between a savings or check account.
The best part is that as a student you won't have to worry about monthly service fees as most banks offer this as well as other perks such as points systems and discount savings for students. In order to open a bank account you will need two of the following documentation:
Passport;
Letter of Acceptance;
Study Permit;
Temporary Permit;
Canadian or driver's licence;
Canadian Government Identification Card; and
Travellers' Checks.
Below are some of the student packages offered by Canadian banks:
Bank Account Options for Students
Bank
Account Name
Monthly Fee
Extras
BMO
Student bank account
Plus plan – $0 Premium plan – discounted monthly fees
Student budget calculator, mobile banking, BMO alerts, $60 cash bonus when opening an account, perks for medical and dental students
CIBC
CIBC Smart for Students
$0
Receive $60 when opening a new account based on criteria, unlimited transactions, bonus savings for graduates, thousands of ATMs and branches, special bank account for medical or dental students
RBC
RBC Student Banking
$0
25 free debits per month, receive $60 when opening a new account based on criteria, receive a rebate on RBC Royal bank credit cards, no minimum balance, fuel savings at Petro-Canada
Scotiabank
Student Banking Advantage Plan
$0
Unlimited transactions, earn rewards on debit transactions, SCENE rewards, Scotia rewards, online and mobile banking
TD Bank
TD Student Chequing Account
$0
25 transactions per month, online and mobile banking, $50 bonus, no minimum balance
HSBC
HSBC Canada Newcomers Programme
$0
$100 student joining bonus based on criteria
National Bank
Student Bank Account
$0
Discounts depending on the field of study, credit cards and a personal line of credit, up to $100 signing up fee
If you plan on working in Canada part-time as a student you'll need a Social Insurance Number (SIN). As an international student in Canada you are allowed to work for up to 20 hours per week as a student during the semester and as much as you want over vacation.
A SIN is a nine-digit number that will allow you to work in Canada, and give you access to various government programs and benefits. You can apply online, by mail or in-person and will require the following documents:
A copy of an original valid primary document;
A copy of an original secondary document;
A copy of proof of address;
A copy of an original valid supporting document.
You will more than likely receive your confirmation of SIN letter on the same day and it's free. It is advisable to not carry this around with you but rather store it in a safe place. We'd also recommend that you get to Service Canada early because there can be quite a wait.
Take a Look at some extra tips to help you settle in Canada during your first week as an international student.
What If I Haven't Applied for a Study Permit Yet?
No problem. Applying for a study permit for Canada can be confusing but our consultants and student advisors are here to help and support you as you start your journey to Canada. You can apply for your own student visa, of course, but our professionals are trained in over 100 immigration and visa programs and visas, some of which you may or may not be aware of.
For example, did you know that you may be eligible to get a student visa in as little as 20 days? Take a look at our Student Direct Stream article here.
Why take the risk with your application when we can take care of it for you.


Need Help With Your Application?
With strict deadlines, procedures and requirements to adhere to, it can be easy to make a mistake that could cost you your chance to join the thousands of international students already in Canada
. But with the guidance and assistance of one of our knowledgeable Regulated Canadian Immigration Consultants (
RCIC
's)
,
the process will be stress-free.
When you choose to use our expert and government trusted services, you will receive:
An in-depth eligibility assessment
Guidance on which of 100+ immigration programs and visas to choose from;
An immigration plan tailored to your individual needs;
A review and submission of all application forms and documentation; as well as
Support through every step of the application process.
All you have to do is fill out our application form to receive your eligibility assessment and let us take care of the rest. It's just that simple! Your Canadian journey starts here.