Over one-third of the Canadian population is huddled in its three largest cities, namely Toronto, Montreal and Vancouver. As a result, the CRS score for Express Entry is increasing, and fewer people are receiving Invitations to Apply (ITAs) for Canadian immigration. We at Canadianvisa.org think it's time to consider an equally exciting alternative option to Canadian immigration, such as the Rural and Northern Immigration Pilot (RNIP).
Canada's lesser-known and smaller northern regions, like North Bay and Sudbury, are on the lookout for semi-skilled and skilled foreign workers to permanently settle in their communities and join the workforce which will have a positive impact on the economic development of Northern Canada.
Now you may be wondering: are there any well-paid employment opportunities in rural Canada? Contrary to popular belief, there are lots of jobs positions currently available in these regions with competitive salaries. In addition, you'll benefit from the lower cost of living, lower housing costs less traffic and just an altogether more peaceful lifestyle amidst the unspoiled Canadian wilderness.
There are eleven communities of which five are open to receive applications for immigration through the Rural and Northern Immigration Pilot.
Learn more about Canada's Rural and Northern Immigration Pilot below. Or, check which Canadian immigration program you qualify for with a quick, online assessment. Simply, fill in the contact form below and we'll do the rest.
How to Immigrate to Northern Canada
You've heard of a Provincial Nomination, now we would like to introduce a Community Recommendation. The RNIP is employer and community-driven - this means that besides needing to secure a valid job offer from an employer in a RNIP community, you will also be assessed on your ability to build strong relationships with community members and how well you'll adapt to the unique lifestyle of a small community. Once you satisfy all of these requirements, you significantly increase your chance of receiving a community recommendation and immigrating to Canada!
Currently, you can apply through five of the eleven communities for Canadian immigration. They are; Sault Ste. Marie, Thunder Bay, Brandon, Altona and Vernon with more communities coming soon!
RNIP Communities
Northern and Rural Community
Status 2020
North Bay, ON
Coming Soon
Sudbury, ON
Coming Soon
Timmins, ON
Coming Soon
Sault Ste. Marie, ON
Accepting Applications
Thunder Bay, ON
Accepting Applications
Brandon, MB
Accepting Applications
Altona/Rhineland, MB
Accepting Applications
Moose Jaw, SK
Coming Soon
Claresholm, AB
Coming Soon
Vernon, BC
Accepting Applications
West Kootenay, BC
Coming Soon
Each community has its own unique application process and community-specific criteria. However, one requirement they all share is securing a job offer within an in-demand field that's listed on the respective communities' website. More than that, some communities require you to only apply for jobs from approved employers.
To save you time, we've checked the community websites and listed the top in-demand occupations. The type of jobs that feature most is mainly in the primary industries: mining, manufacturing, agriculture and forestry. Trade occupations like truck drivers, electricians and heavy machine operators also appear prominently. On the other hand, there is also a high demand for medical professionals, like nurses. According to Neuvoo, the average salary in Northern Canada is $123, 500 annually.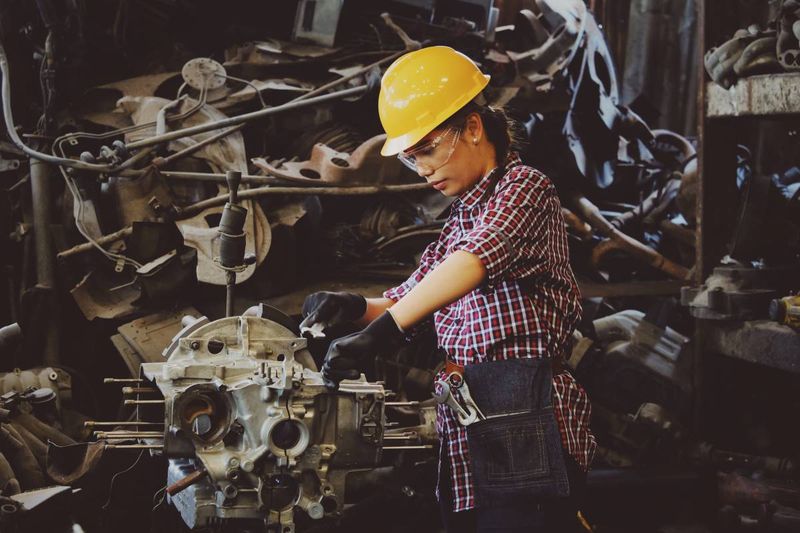 The list of top jobs in Northern and Rural Canada is diverse and ever-growing. If you look hard enough, you will find something that matches your work skills and experience to immigrate to Rural Canada.
Top Jobs in Rural & Northern Canada
In-Demand Industries
Example Job Title
Professional occupations in business and finance
Project Manager, HR Manager and Administrative Officer
Professional occupations in natural and applied sciences
Forestry professionals
Professional occupations in nursing
Registered nurses and registered psychiatric nurses
Professional occupations in health (except nursing)
Specialist physicians
Professional occupations in education services
Elementary school and kindergarten teachers
Other installers, repairers and servicers and material handler
Machine fitters
Transport and heavy equipment operation and related maintenance occupations
Heavy equipment operators, Welders
Trades helpers, construction labourers and related occupations
Bricklayers
Technical occupations related to natural and applied sciences
Biological technologists and technicians
Technical occupations in health
Medical laboratory technologists
Assisting occupations in support of health services
Paramedical occupations
Care providers and educational, legal and public protection support occupations
Home child care providers
Industrial, electrical and construction trades
Industrial electricians
Transport and heavy equipment operation and related maintenance occupations
Transport truck drivers
Trades helpers, construction labourers and related occupations
Railway and motor transport labourers
Processing, manufacturing and utilities supervisors and central control operators
Supervisors, food and beverage processing
Processing and manufacturing machine operators and related production workers
Machining tool operators
Assemblers in manufacturing
Aircraft assemblers and aircraft assembly inspectors
Labourers in processing, manufacturing and utilities
Labourers in metal fabrication
Middle management occupations in trades, transportation, production and utilities
Home building and renovation managers
Hospitality
Chefs and Cooks
Canadian Immigration Eligibility Requirements for RNIP
How to Receive a Community Recommendation?
It is well-known by now that Canadian immigration largely works on a point-based grid. The RNIP is no different. For example, Sault Ste. Marie requires applicants to achieve a total score of 70 points or above to be considered for a community recommendation that basically guarantees your chances of immigrating to Canada. But all-in-all, it comes down to the fact that communities accept the highest scoring applicants who they truly believe intend to live in the community once they receive permanent residence.
The RNIP grants points based on eligibility requirements such as:
Age
A qualifying job offer from an approved employer
Work experience
Education
Language proficiency
Previous visitations to the community
Personal ties to the community (family members living in the community)
Proof of valid driver's license from your country of origin
Experience of living in a community of less than 10, 000 people
Spouse or common-law partner's education and work experience
Let Us Help You Receive a Community Recommendation
Are you interested in Canadian immigration and more specifically the Rural and Northern Immigration Pilot? But you're not sure where to start?
Immigration to Canada can be complex and confusing. We can help. CanadianVisa.Org is a leading visa and immigration agency situated in Vancouver, Canada with a team of Regulated Canadian Immigration Consultants (RCICs) who are trusted and authorized by the Canadian Government to assist foreign nationals with their Canadian evaluation and application process.
We take care of the fine print while you get ready for a wonderful, life-changing journey for you and your loved ones. All you have to do is complete our application form to receive your eligibility assessment today. It's just that simple.
For more Canadian immigration news, application tips and programs, follow us on Facebook and Twitter, Linkedin and Instagram.