According to a study conducted in 2018, Oakville in Ontario was named the best city for immigrants! With a population of only 200, 000 but a booming local economy, there are many opportunities for immigrants to enter the workforce where locals are not able to. Sectors that are in need of workers include public services (such as firefighting), transit and occupations in education. A low unemployment rate also points to stable job retention, meaning a secure future for you and your family when you move to Canada.
Settle in this little city on the banks of Lake Ontario where it's safe, there is a warm sense of community and there is a sunny but seasonal climate for exploring the great outdoors. With Canadian immigration plans reaching new heights and welcoming over a million foreign nationals to settle in the country by 2021, there is a certain urgency to securing your place. Discover if Oakville is the correct fit for you and your family before starting your Canadian visa application.
Why Oakville?
Compared to other smaller cities in Canada, Oakville is actually quite a busy centre of industry where the cost of living is not the cheapest you'll find in the country. However, the average salary is also higher than you'd find in other rural regions which matches the costs incurred while giving you the chance to build a high standard of living for your family.
The main languages spoken are French and English while schooling is conducted in English. You'll also find that the public schooling system is free and in close proximity to the different neighbourhoods in Oakville. Another saving of living in Canada, in general, is that public healthcare is also free and smaller cities often have less waiting time to receive these services due to the smaller population.
Oakville is only a 30-minute drive away from the major city of Toronto in Ontario, meaning that commuting is generally a breeze, even if you work out of town in the larger centres. A monthly transport pass costs $146 and can take you from busses to trains through town all the way to other attractions.
In terms of housing, the cost to rent a family home is around $2, 000 per month which is about the same as some larger cities in the country but residents benefit from safer neighbourhoods, close proximity to amenities and a more lush, rural setting. The average monthly income also stands at over $50, 000 per year which is higher than typical for these smaller communities.
The province of Ontario also has several national parks to visit as well as Canada's first urban national park, Rouge National Urban Park which is near Toronto. Other things to see include breathtaking lakes and rivers that are ideal for canoeing and swimming in the summer months.
Ways to Immigrate
There are plenty of ways to immigrate to Canada including Family Sponsorship or getting started with studies at a Canadian university but the most popular and direct ways to move to Oakville is through the Provincial Nominee Program (PNP) or the Express Entry system's three federal programs.
Provincial Nominee Program
The PNP was designed to address labour market shortages that are specific to certain provinces/territories in Canada. 11 out of the 13 provinces and territories participate and each offers its own set of streams. Ontario's immigration program offers the following pathways to potential candidates.
Ontario PNP Streams
Stream
Categories
Human Capital Category

Ontario Express Entry: Human Capital Priorities Stream
Ontario Express Entry: French-Speaking Skilled Worker Stream
Ontario Express Entry Skilled Trades Stream
Masters Graduate Stream
PhD Graduate Stream

Employer Job Offer Category

Foreign Worker Stream
International Student Stream
In-Demand Skills Stream

Business Category

Entrepreneur Stream
Corporate Stream
Express Entry System
The Express Entry system was created in 2015 to combat growing concerns surrounding labour market shortages in the country. This is a means of fast-tracking (with a processing time of six months) the three federal programs which are the Federal Skilled Worker Program, the Federal Skilled Trades Program, the Canadian Experience Class which target graduates and skilled workers.
To apply, candidates need to create an online profile where they detail their background in a profile. This profile is then scored according to the Comprehensive Ranking System (CRS) which awards points according to the criteria below. If eligible for the program selected, candidates are entered into the Express Entry pool. From here the highest scoring profiles are drawn, typically every two weeks, and issued with an Invitation to Apply (ITA) for permanent residence.
CRS Criteria Awards Points For:
Age
CLB Language proficiency (English and French)
Level of Education (In and outside Canada)
Work Experience (In and outside Canada)
Arranged employment
Sibling in Canada
Your spouse's profile (if married)
What We Do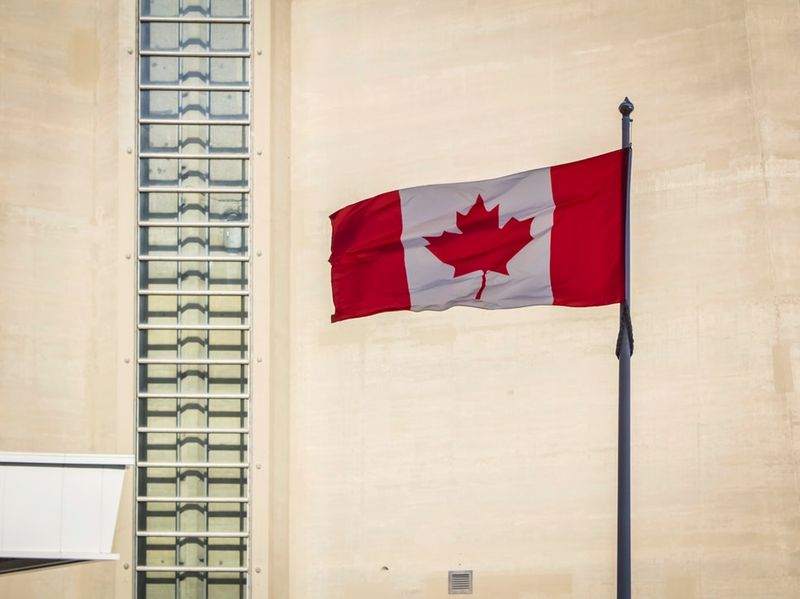 We have Regulated Canadian Immigration Consultants (RCICs) who help to guide you through the process of applying for the different immigration programs and assess the strengths and weaknesses of your profile to find the best fit for you. These experts have all been through the immigration process themselves and make sure that you create as strong an impression as possible.
The application period can be stressful but it doesn't have to be when you have the right friendly professionals on-hand to make sure you gather the correct documents and submit them according to the deadlines stipulated. Choose a service that you can trust with your future move to Canada.
Sign up with our services today in order to get started on your journey to immigrate to Canada through the over 70 different immigration programs on offer from the federal government. Give yourself the best chance of successfully achieving permanent residence today.