Pack your bags, rent a car, and explore this incredible country that offers endless stretches of roads that will take you on the adventure of a lifetime. We have selected the top 3 road trips that will take you through some of the most beautiful spots and on to vibrant cities throughout Canada.
Vancouver to Tofino, British Columbia
If you are traveling from Vancouver or flying in from another city, Vancouver to Tofino is a great starting point for a road trip. Head to Horseshoe Bay for the ferry to Nanaimo, then drive on the Pacific Rim Highway (BC Highway 5) for a scenic windy drive along mountains, lakes, and ancient temperate rainforest. Lucky road trippers can even expect to see bears.
Stops along the way include Coombs Country Market where you can find locally made souvenirs. Walkthrough the Cathedral Grove, a forest of regal Douglas fir trees that are more than 800 years old.
Before Tofino, which is Canada's surfing capital, you will pass Ucluelet. Take the time to experience some of the biggest waves as well as a laid-back vibe. You can spend a couple of days and just surf before continuing along the coast to Tofino's Relais and Chateaux where you will find the headquarters for surfing, the world-famous Chester Beach. Other attractions around the area also include whale watching, fishing, and hiking.
The Sea to Sky Highway, Squamish to Whistler B.C.
From downtown Vancouver to Whistler is approximately a two-hour drive along the windy Sea to Sky Highway (BC Highway 99) with magnificent views of the Coast Mountains and Howe Sound. Many have called the drive the most beautiful drive in North America. As you drive down BC Highway 99 between mountains and ocean, stop and park at the many viewpoints and take in the majestic Sea to Sky Highway.
Stop at Shannon falls and have a meal at the Watershed Grill, which has a large patio overlooking the Squamish River.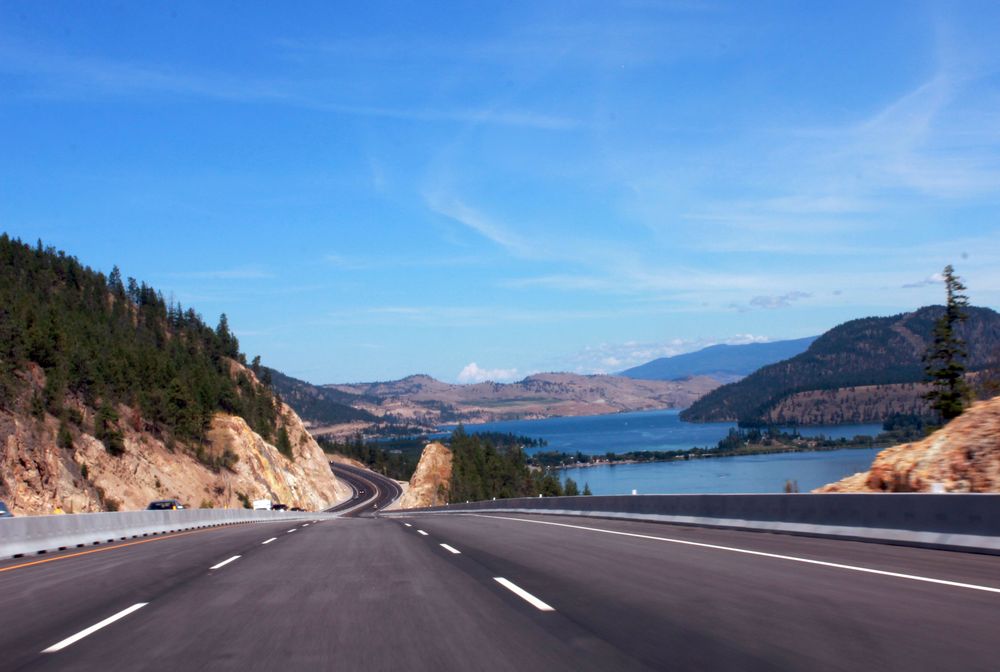 Calgary to Lake Louise, Alberta
You will need to take off four days to explore Calgary to Lake Louise, suggests Debbie Monahan, the Regional Director of Carlson Wagonlit Travel.
Start with a city tour of Calgary that includes an excursion to the famous Calgary Stampede, and the site of the 1998 Olympic Games. Rent a car and leave early in the morning for Lake Louise. While driving, stop at the Columbia Ice field for a quick snowmobile tour. Once you are back on the road you will find yourself driving past towering mountains, arriving at Lake Louise in the mid-afternoon. Stroll around the beautiful lake and enjoy the sunset, not forgetting your camera to capture those beautiful scenic moments.
Head to Sulphur Mountain, Banff Springs which is about 20 minutes drive from Lake Louise. Take the gondola all the way up to the mountain and bring your bathing suit along, as you can enjoy the hot springs. Banff Springs also offers evening treats if you opt for the full tour.
If you ready to pack and hit the road, these destinations should definitely be on your list. Start the car and travel the top 3 road trips in Canada.
Start Your Canadian Adventure
Want to visit Canada? If so, explore your Visitor Visa options here, and if you'd like to even make a living while traveling, read more about Canada's working holiday visa.