Red Deer is a densely populated central city in Alberta. It is the third-largest city in the province after Edmonton and Calgary. The city is situated along the banks of the Red Deer River. The city remains a popular option to those who choose to immigrate to Canada due to the welcoming nature and community feel despite its big-city status. Whether you want to raise a family or pursue a professional career, Red Deer offers many amenities that you can only find in bigger Canadian cities. If you have considered to immigrate to Canada and live in Alberta, then Red Deer should be an option. The opportunities that largely boost immigration include the production of grain, cattle, and oil. The large community continuously welcomes newcomers who immigrate to Canada and includes them in activities and events.
Immigrants will find that it is easy to get around in Red Deer with the public transits, efficient road systems and trails offered. The bus lines and regional airport provide transportation to and from the city. If you consider to immigrate to Canada you might as well consider Red Deer, which is listed as one of the most breathtaking places to live in Canada. The cities location is great as it is nestled midway between Calgary and Edmonton and connects to these two major cities through the The Queen Elizabeth II Highway.
The city is in a prairie province and accommodates a market of nearly 2 million people and the trade area has developed to over 180, 000 people. Red Deer stands out with lively outdoor events, downtown activities and stunning surroundings like the Maskepetoon Park which is a local favourite and the Bower Ponds. Additionally, Red Deer plays a pivotal role in Alberta as it is the core of Alberta's agriculture and oil trade and distribution. Read below to find out what awaits if you immigrate to Canada and live in Red Deer!
Economy in Red Deer
The economy in Red Deer is known to be one of the fastest growing and the city is gaining a competitive advantage with the innovative entrepreneurial culture blowing up!
With a current population of over 98, 000 people in Red Deer the growth rate is at a steady 12,3%. This has allowed for a cumulative growth rate over the past ten years and contributed to Red Deer being a prime location for national and international businesses starting up, naturally attracting people to immigrate to Canada. The economy is diverse and includes petrochemicals, retail and wholesale services as well as strong manufacturing, transportation, and tourism industries.
The healthcare in Red Deer is world-class with residents having access to the Red Deer Regional Hospital. The healthcare industry is a major employer in the city providing jobs to many in the city. The Regional Hospital and Alberta Health Services has contributed to the 9% growth of the industry which is above the provincial growth rate of 3,2% and more growth is anticipated. By 2021, 400 more people should be employed in Red Deer in the healthcare field.
The construction industry provides about 9,7% of all jobs in Red Deer which equates to over 6, 000 jobs in the city. The 2019 Canada Winter Games has boosted the industry with all the residential developments and investments that went into the projects in order to prepare. The industry has a good position and continues to grow.
Concluded from all the industries in Red Deer there are three in-demand occupations that provide more than 10, 000 jobs in each category, these include jobs in sales and service, trades and equipment operators, and business and finance sectors, each growing at least 8% yearly.
Education in Red Deer
Red Deer has a strong network of elementary, middle and high schools, meaning you will never have to worry about your children's education. Should you require other educational options there are Catholic schools and many private schools. On a post-secondary education level the city is home to the Red Deer College for students who wish to study here. The college offers over 80 programs, diplomas, degrees, certificates or an apprenticeship in a skilled trade for your specific career and academic demands. International students studying here have access to the modern amenities Red Deer offers. The easy connection from the city to the rest of the world make it possible for immigrants to easily reach destinations quickly.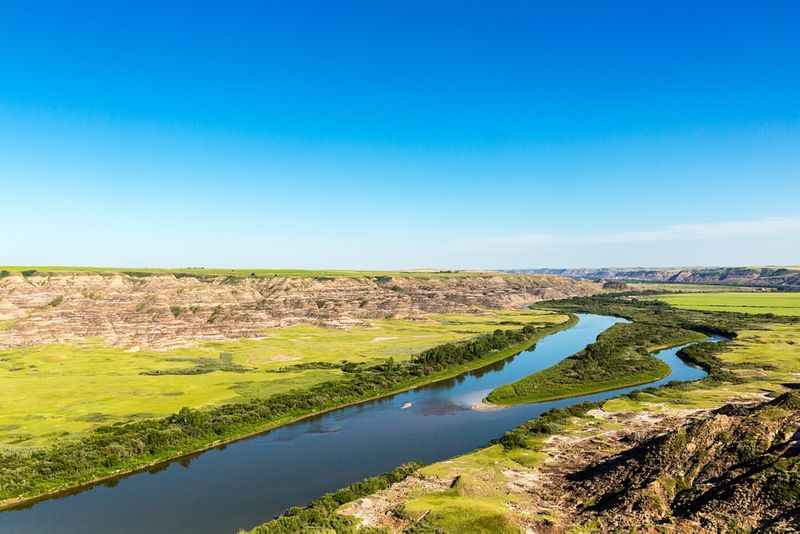 Red Deer - Big City With Small Town Charm
Red Deer has a rich traditional environment. Immigrants will find that the vibrant arts and culture scenes are filled with stunning theaters, museums and symphony orchestras. The Canyon Ski Resort is Alberta's largest non-mountain ski hill with 6 lifts, 22 runs, night skiing and a snow-tubing park. Red Deer offers many entertainment and recreation facilities for residents and the laid back lifestyle is what sets Red Deer apart from other cities in the province.
How to Immigrate to Red Deer?
AINP
) has largely contributed to the number of temporary foreign workers in the province. Both these systems allow the province to hire skilled workers who have the right work experience and training needed to fill jobs in Alberta. The requirements for the programs include security checks, medical checks, federal checks and criminal checks among others. Once the applicant has successfully applied and been approved, they will receive a provincial nomination and can then get permanent residence. You can only receive a permanent resident visa when you meet all the requirements.
To start your application journey stress free, sign up today so that we can assist you step by step. Our consultants provide great immigration advice and give you professional assistance to increase your chance at successful permanent residence in Canada.