If you want to move to Canada for work or study, here are some of the best ways to apply for a Canadian visa from Singapore. All you need to know in one comprehensive guide that details all about applying through the popular Express Entry (EE) system, Canada's Provincial Nomination Programs (PNPs) and how they work, to studying in top Canadian universities.
How Does Canada's Immigration System Work
Canada's immigration system works by letting in people who have the right experience and occupation to help make the country's economy flourish. This approach means that it does not use systems like lotteries to select candidates based on pure luck.
Instead, many programs allow immigrants to move to Canada with their families. The country has a number of family programs where applicants who are already permanent residents or citizens of the country can sponsor close family members like parents, grandparents, siblings, and partners to live in Canada with them.
Canada's Most Popular Immigration System - Express Entry (EE)
Canada's Express Entry system manages three main federal programs, the:
Federal Skilled Worker Class;
Federal Skilled Trades Class; and
Canadian Experience Class
Each of these classes lets in skilled tradespeople and workers who have the work experience to help make Canada even stronger than ever before.
Did we mention that applications managed under the EE system can sometimes take as little as three months to complete? Here is how you can apply for a Canadian visa from Singapore under the Express Entry system.
Apply for a language test like IELTS or TEF;
Get an Educational Credential Assessment (ECA);
Find out your National Occupational Classification (NOC);
Make sure you pass the basic requirements to apply;
Open up an EE Profile;
Update your Profile;
Wait for a draw;
Apply with your Invitation to Apply (ITA);
Receive a reply from the Immigration Office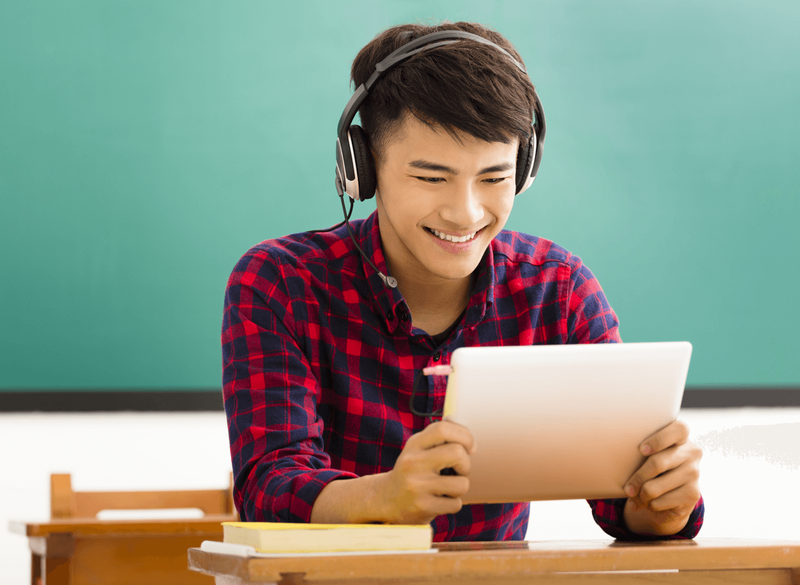 Language tests are necessary. Yes, even if English or French is one of your first languages, you will still need to take a language exam to prove it. You must show that you are able to communicate well enough in Canada to live and work wherever you move.
This can be shown through two commonly accepted tests, the IELTS and TEF. These tests will take into account your ability in:
Speaking;
Listening;
Writing; and
Reading
Please note that you should select the General option for these language exams unless you are planning to move to Canada as a student.
Get your ECA to prove that your education qualifications meet Canadian standards. If you are unsure about where you can do this, companies like WES (World Educational Services) can help out.
Your documents can be processed in about 20 working days with the fee costing around 206 Singapore Dollars, so make sure that you plan both your budget and time schedule.
Finding your NOC or National Occupation Classification is key if you want to apply for a Canadian visa from Singapore. Having the right job level and code will let you apply for certain visa programs in Canada.
To learn your NOC code, all you have to do is visit the IRCC website. Enter your job title and look at the results. This will show your NOC level and code, for example, if you are a financial accountant, your job level would be A and the NOC code would be 1111. Based on this information, you could apply under the Express Entry Federal Skilled Worker class.
Meeting basic requirements to apply for a Canadian visa covers a number of factors.
Whether you have a:
Criminal record;
Sufficient funds; and
A score above 67 on the assessment grid for the Federal Skilled Worker Class
Creating an Express Entry Profile is the next step. You must enter information about your life, family, occupation, health, language ability, and many other factors. Based on the information you enter into your profile, you are scored on the Comprehensive Ranking System (CRS) out of a possible 1,200.
Apply with your ITA. With an ITA, you now have a chance to apply for permanent residency in the country. This is one of the final steps to getting your visa! Just make sure that you apply within 60 days of getting your invitation or you will be removed from the Express Entry pool.
This is the time to update all your necessary documents like your Police Clearance Certificate and Biometrics. You will be informed about any additional documents you need to upload before you can complete your ITA application.
To apply for your Police Certificate, you need the following:
Either your Foreign Identification Number or SingPass;
Completed COC application form;
COC letter of requesting from the Immigration, Refugees and Citizenship Canada;
Complete set of fingerprints;
Scanned biometrics from your passport;
Scanned pages from your ID (front and back);
Digital passport photograph; and
Application fees
Canada has also stated that all applicants will be required to complete their Biometrics to help with internal security. You ought to receive an email from the Immigration Office stating where you can apply for your biometrics if you have not yet completed them.
Once you have all these documents, you can now go through with your application and apply for a Canadian visa from Singapore.
Another Way to Immigrate to Canada Is as an International Student
If you are still studying as a student, then consider completing your degree in Canada. Why you ask? Because becoming a student in a Canadian university can stand you in good stead to apply to future visa programs.
Because Canada wants a younger and equally talented workforce, the country has begun to focus more on visa programs designed to encourage graduates to stay in the country after they complete their studies.
The Atlantic International Graduate Program (AIGP) is one such visa program that allows graduates to live and work in one of the Atlantic provinces after their studies are complete, even without any work experience.
So if you studied in any of the Atlantic provinces for at least a two-year period and have a type 0, A, or B NOC occupation you could apply!
Work in Canada After Graduation with a Post-Graduation Work Permit Program
Even if you do not yet qualify for one of the many Canadian visa programs, you could apply for a Post-Graduation Permit Program. This permit will let you stay in the country for as long as you studied in the country. In other words, if you studied for a three-year program, your work permit would be valid for three years!
Just remember that your course must be longer than eight months to apply and the application process can take around 84 days to complete when you do it online.
Once you have the right Canadian work experience and have spent enough time in the country to apply, you could qualify through the Federal Skilled Worker Program or Canadian Experience Class to help you get permanent residency in the country.
Unsure How to Apply to a Canadian University?
Canada currently has over 95 unique university campuses across the nation that account for 1.8 million students! No matter which degree you wish to study, you will find the perfect university in Canada for you
You may not know this, but you can only apply for a Canadian study permit after you have received a Letter of Acceptance from a recognized Canadian educational institution.
Do you know where to start with your Canadian university application? Here are some really useful tips and tricks on how to apply to Canadian universities.
Can You Apply Under a Provincial Nomination Program
If going through the Express Entry system or one of Canada's universities does not have enough appeal, why not try through one of the many Provincial Nominee Programs?
Under a PNP, you can become a permanent resident of Canada when you are selected to immigrate to a certain province or territory in the country. You will most likely receive a nomination if you have the right occupation or work experience that the specific region of Canada needs.
The entire process can take anywhere from 15 to 19 months depending on your case and how busy the Canadian Immigration Office is.
Which Provinces and Territories Offer PNPs?
Interested in applying to a certain province or territory in Canada? Here are all the current PNPs.
Canada has a large selection of provincial nominee programs (PNPs), such as the following:
Alberta Immigrant Nominee Program;
British Columbia Provincial Nominee Program;
Manitoba Provincial Nominee Program;
New Brunswick Provincial Nominee Program;
Newfoundland and Labrador Nominee Program;
Northwest Territories Nominee Program;
Nova Scotia Provincial Nominee Program;
Saskatchewan Immigrant Nominee Program;
Ontario Immigrant Nominee Program;
Prince Edward Island Provincial Nominee Program; and
Yukon Nominee Program
What Else Do You Need to Apply?
During the application process, you will likely be asked to supply the following:
Medical examination record no older than one year;
Police Clearance Certificate;
ECA (Educational Credential Assessment); and
Accepted language exams like IELTS or TEF
Need More Information? We Can Help
Want to know more about how you can apply for a Canadian visa from Singapore? Just request a call with one of our immigration experts. They will be happy to explain the application process and assist you with any queries you may have about the process.