If you're thinking of a move to Canada, consider ways it would secure a future for your family in one of the most progressive and developed countries in the world. There are so many reasons to choose this country from a world-class economy to life-changing conditions such as a warm and safe society that is known for welcoming immigrants into its borders.
We've unpacked a list of aspects that make Canada one of the best places to live globally. In terms of making these dreams a reality, there are a range of immigration programs offered by the government which we can help you make sense of and apply for. Get acquainted with this country's spectacular way of life today so that you and your family can begin your journey towards a new life in Canada.
Education
The requirements and ratio of public to private education varies between provinces but the entire system is heavily subsidized by the federal government. The level of basic education (and above) is very high in Canada with 90% of people aged 25-64 having completed high school. While it's not a requirement for many schools, being fluent in French and English gives you an advantage in the schooling system. Therefore, those from a French-speaking country will find assimilation into the country quite easy, especially in the province of Quebec, where many schools preserve the French culture.
Healthcare
One of the number one reasons to move to Canada is the fact that the government has implemented a statewide health insurance program which guarantees access to hospitals and physicians for permanent residents. While this does not include extra medical assistance, these additional services could be covered by your employer or province of residence, resulting in only a small fee actually coming from your own pocket.
Thanks to good education and hand-selection of excellent doctors from around the world through immigration programs, the quality of the service makes a massive difference, even if you opt to only access free medical care. Legislation also includes many perks linked to healthcare and family such as an entire year of maternity leave for mothers and a progressive approach to paternity leave as well. Another aspect of the relationship between healthcare and employment in Canada includes accommodating mental health sufferers when it comes to flexible hours and granting access to counselling.
Safety
Safety is not a very pressing concern when you immigrate to Canada as there is much less violence than somewhere like the United States of America. There is very little gun violence and the crime rates show there are only 1,45 murders out of 100, 000 people while developing countries show rates as high as 90,4.
The safest cities to raise a family in Canada include:
Ottawa, Ontario
Vancouver, British Columbia
Calgary, Alberta
Employment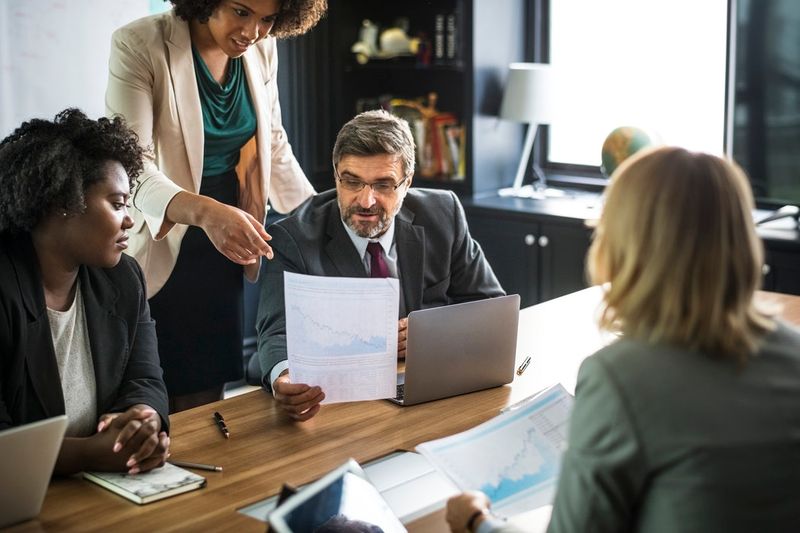 There are a multitude of employment opportunities for skilled and unskilled workers in Canada. You can apply to work for a Canadian employer under a temporary work visa and follow a path towards permanent residence with one of the immigration programs on offer.
With nearly 500, 000 vacancies across Canada, there is a growing need for workers in the country. Many provinces have released their own list of in-demand occupations which you can apply for or you can aim to enter the workforce in an unskilled position. The beauty of the workforce in Canada is that the wages are incredibly fair with a minimum wage of $11.55 per hour and salaries of over $55, 000 per year for certain unskilled work such as truck driving.
Civil Liberties
Under the administration of Justin Trudeau, the Canadian government has welcomed over 25, 000 Syrian refugees into its borders while also calling for over a million immigrants to join the workforce by 2021. This attitude towards different nationalities and cultures is reflected across the country with a very open approach towards religious beliefs and traditional practices. There is complete freedom of speech and open access to information which quite a few countries don't have a platform for. You can freely practice your cultural identity in Canada while adopting whichever traits and expression you'd like to in the safety of a progressive society.
If this isn't enough reason to want to immigrate to Canada, according to the World Happiness Report for 2018, the state ranks 7th in the world according to happiness for those who are foreign-born in the country. This study measured levels of happiness from Canadian citizens/permanent residents that were born outside of Canada but have now settled there. In this study, the country also ranks as one of the most accepting globally when it comes to welcoming immigrants and other cultures.
Popular Ways to Immigrate
The Express Entry System
There are many programs and streams that fall under the Express Entry system, including some that can be applied for under the Provincial Nominee Program (PNP). This system was created in 2015, grouping together the Federal Skilled Worker, Federal Trades and Canadian Experience Class Programs for fast-track immigration that is processed in as little as six months.
To apply, for example, as a skilled worker through the Federal Skilled Worker Program, candidates need to create an online profile. This profile is then assessed according to the Comprehensive Ranking System (CRS) which gives points based on the criteria below. Once you have a score, you wait to be drawn from the Express Entry pool. If successful, you are issued with an Invitation to Apply (ITA) for permanent residence.
Spousal & Family Sponsorship
There are many ways to connect with your family in Canada through the Spousal & Family Sponsorship Program. The program allows permanent residents/citizens living in Canada to sponsor their children (including adopted children), parents, grandparents, partners or spouses (which includes same-sex couples) to move to Canada.
Candidates can then also working and study while living in Canada. For example, the Dependant Child Sponsorship gives those sponsored the opportunity to study and find a job in Canada. Have a look at some amazing reasons for your children to study in Canada.
How Can We Help?
Our service makes use of Regulated Canadian Immigration Consultants (RCICs) who assist you in making the entire process easier. Preparing documents, understanding policy and choosing the right program for your background are all things that an RCIC can guide you through. These knowledgeable experts can make a world of difference when it comes to getting your application to score higher than the rest.
Sign up today to get started with your family's move to Canada. There is no better place to start a new life while providing a bright future for your children and spouse.