For many Malaysians, Canada may seem like a completely different world. From the freezing winters and strange customs to entirely different environments, Canada may feel like somewhere you would never experience, much less live in your lifetime.
However, with Canada's massively growing economy and industries, world-class schools, religious and personal freedoms, high quality of life, and excellent public services, more and more Malaysians have decided to take the leap and make Canada their new home. According to the World Bank, 195,181 Malaysians had made Canada their home by the end of 2022.
You can migrate to Canada from Malaysia and start a fantastic new life in the Great White North in several ways. Here's a breakdown of some of the best pathways for you.
How to Immigrate to Canada from Malaysia
Express Entry
The Express Entry system is the Canadian government's online system to manage immigration applications from skilled workers. To be considered for this system, a candidate must first submit an Express Entry profile to the pool of candidates.
All Express Entry profiles are ranked against one another through the Comprehensive Ranking System (CRS), which assigns each candidate a CRS score out of 1200 points. The government then conducts regular Express Entry draws, inviting candidates with the highest CRS scores to apply for permanent residency in Canada. The Express Entry system is highly regulated, and candidates can secure high chances of selection for immigration through this process. Find out what your CRS score will be with our CRS calculator.
Who's it For?
This program is designed for highly skilled individuals seeking permanent residency in Canada. Applicants must meet specific criteria, including language proficiency, education, and work experience, to be eligible for the program. There are three immigration programs managed through Express Entry:
How to Apply
Step 1: Determine Your Eligibility

You must ensure eligibility before applying for permanent residency through the Express Entry program. In addition, you must meet the FSWP, FSTP, or CEC requirements to be eligible.

Step 2: Create an Express Entry Profile
Step 3: Complete an Educational Credential Assessment (ECA)

You must complete an ECA to prove your foreign education is equivalent to Canadian standards.

Step 4: Take a Language Proficiency Test
Step 5: Receive an Invitation to Apply (ITA)

After creating your Express Entry profile, you will be placed in a pool of candidates. You will be ranked based on your CRS score. You will receive an ITA for permanent residency if you meet the minimum CRS score requirement.

Step 6: Submit Your Application

After receiving an ITA, you must submit your application for permanent residency within 60 days. You must provide all the required documents and pay the application fee.
Provincial Nominee Programs
Provincial Nominee Programs (PNPs) are immigration programs that allow Canadian provinces and territories to nominate individuals for permanent residency in Canada. PNPs address each province or territory's specific economic and labor market needs. There are two types of PNPs: base and enhanced.
Base nomination streams work outside of the Express Entry system, as the provinces themselves manage them. These types of nominations are subject to particular PNP streams and processing standards. Enhanced nomination streams are aligned with the Express Entry system, and candidates nominated through these streams receive an additional 600 points toward their CRS score.
Who's it For?
PNPs are designed to attract skilled workers, students, business people, semi-skilled workers, and other professionals who have the necessary skills, education, work experience, and language proficiency to contribute to the economy of a specific province or territory.
PNPs are an excellent option for individuals who may not qualify for the federal economic immigration programs under the Express Entry system or whose CRS score isn't high enough to get an ITA.
How to Apply
To apply for a Canadian Provincial Nominee Program, you can follow these general guidelines:
Determine your eligibility by checking the requirements for the PNP in the province or territory where you want to settle.
Submit an Expression of Interest (EOI) to your chosen province via the Express Entry portal or directly to the province, depending on your chosen stream.
Check the processing times and provide the required documents, including passing a medical exam and getting a police check.
Suppose one of these is the right pathway for you to migrate to Canada from Malaysia. In that case, the best way to start your journey is to ensure you're on the right track with a complete evaluation from a Regulated Canadian Immigration Consultant (RCIC).
Family Sponsorship
Canada's family sponsorship program allows Canadian citizens and permanent residents to sponsor certain relatives to come to Canada and become permanent residents. The program is one of Canada's fastest and most popular ways to gain permanent residence. The relatives can live, study, and work in Canada if they become permanent residents. The sponsor assumes all financial responsibility for their relative once they arrive in Canada.
Who's it For?
This program is for people with close relatives living in Canada. The relative must be:
At least 18 years old
A Canadian citizen or a permanent resident of Canada
In possession of sufficient funds to sponsor their foreign relative
The family sponsorship program includes several categories based on your relationship with your sponsoring relative, such as
Spouse,
Partner,
Dependent children,
Parents,
Grandparents, and
Other relatives under exceptional circumstances.
Spouses and partners can work in Canada while their immigration applications are finalized.
How to Apply:
If you have family in Canada, here is how to join them.
Check the requirements for the family sponsorship program you want to apply for.
Obtain an application package that includes the following:

The document checklist,
forms, and
An instruction guide.

Start the application process by submitting the required forms and documents online or by mail.
Check the processing times and wait for the application to be reviewed.
Prepare for arrival in Canada or apply again with corrections to the application if necessary.
Pilot Programs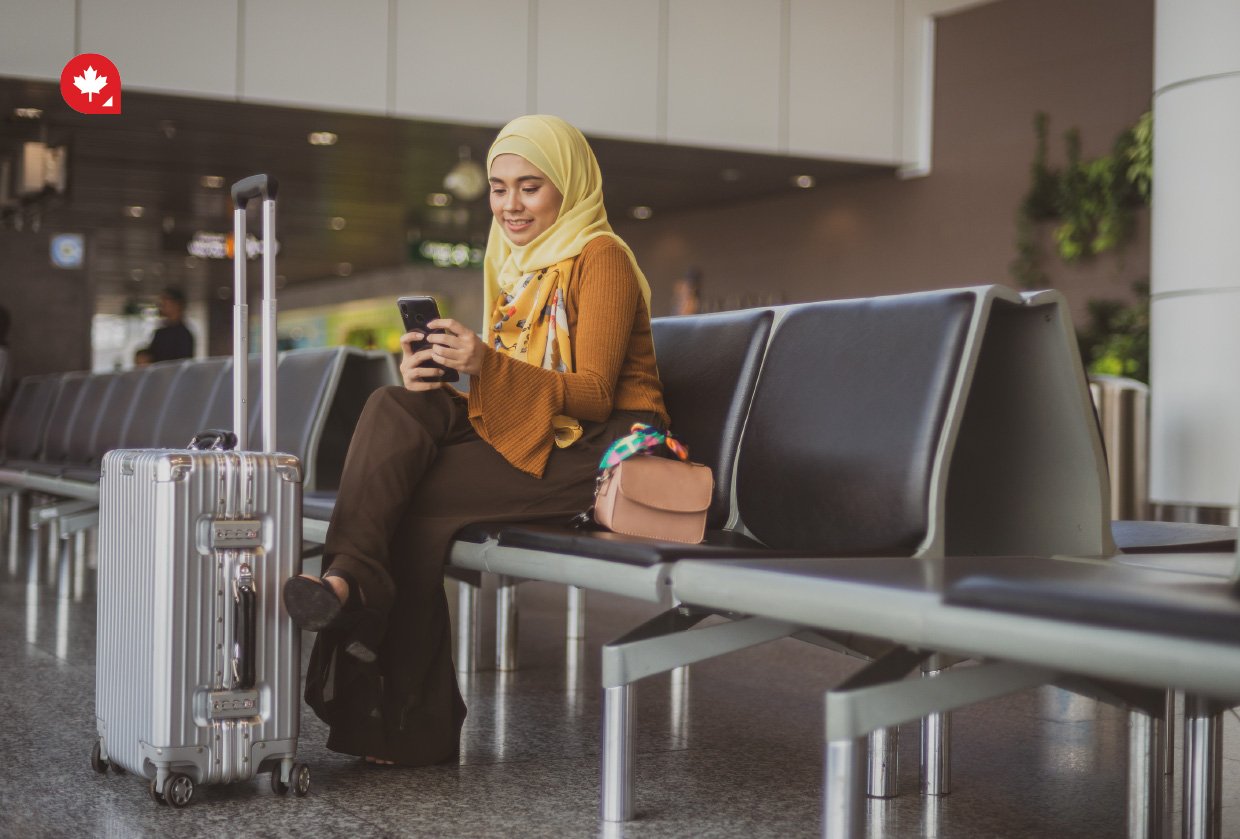 Who's it For?
Canada has several immigration pilot programs to attract and retain immigrants in different regions. These programs include
The Rural and Northern Immigration Pilot
A community-driven program designed to retain skilled foreign workers in small and remote communities in Ontario, Western Canada, and the three territories.
The Atlantic Immigration Pilot
An employer-driven program aimed at skilled workers seeking permanent residence in one of Canada's four Atlantic provinces:
The Agri-Food Pilot
A pilot program addressing the labor needs of the Canadian agri-food sector, particularly in meat processing and mushroom production, by providing a pathway to permanent residence for experienced, non-seasonal workers in specific industries and occupations.
The Home Care Provider Pilots
Two economic pilot programs designed to help foreign national caregivers immigrate to Canada. These pilots are designed for caregivers with a qualifying job offer or Canadian work experience in an eligible caregiver occupation and meet minimum education and language proficiency requirements.
How to Apply
The application process for Canadian immigration pilot programs varies depending on the specific program. Generally, to apply for a Canadian immigration pilot program, you must determine your eligibility by checking the requirements for the program you want to apply for.
Temporary Visas
While these may not be direct pathways to permanent residence in Canada, studying or working in Canada can make you eligible for a permanent residency program like the CEC or multiple PNPs, depending on your occupation or field of study.
Work Permit
A Canadian work permit is an authorization the Canadian government gives that allows foreign nationals to work in Canada for a specific period. A work permit is always temporary but can often be extended from inside Canada.
Canada has two categories of work permits: employer-specific and open work permits.
An employer-specific work permit allows you to work in Canada according to the conditions, such as:
The employer you can work for,
The location where you can work, and
The duration of your employment.
An open work permit lets you work for any employer in Canada except for employers listed as ineligible.
To apply for a work permit, you must have a job offer from a Canadian employer and meet the eligibility requirements for the specific work permit category.
Study Permit
A Canadian study permit is an official document allowing foreign nationals to study at Designated Learning Institutions (DLIs) in Canada.
To apply for a study permit, you must have the following:
An acceptance letter from a DLI,
Proof of financial support, and
Other required documents, depending on your country of citizenship.
If you feel you're ideal for one of these programs but want to ensure your application process is a success, you will massively benefit from the expertise and experience of an RCIC. An RCIC can help you ensure your eligibility for your program and provide you with a plethora of resources to help you maximize your chances of success.
Why Move to Canada from Malaysia
Multicultural Population
Canada is one of the most diverse countries in the world, with a population that extends beyond race and ethnicity to include religious affiliations, language, gender, abilities, sexual orientation, and economic status.
Canada knows diversity is a strength and champions inclusivity, and encourages inclusion regarding their diversity. In 2022, Canada welcomed a record number of immigrants, with over 431,645 newcomers entering the country.
Canada boasts one of the highest percentages of foreign-born citizens of any other G8 country. Statistics Canada projects that by 2031, 25 to 28 percent of the population will be immigrants, and 29 to 32 percent will be visible minorities.
Diversity has played an essential role in Canada's formative history, and Canada values inclusion. Inclusion is not just the smart thing but also the right thing to do. Canada's history has many uneven chapters, but Canada has chosen to become a more inclusive country.
Most Canadians now embrace policies such as bilingualism and multiculturalism that reflect Canada's diversity. Learn more about Canada's multiculturalism.
Religious Freedom
Religious freedom is a constitutionally protected right in Canada, allowing believers to assemble and worship without limitation or interference. In addition, the Canadian Charter of Rights and Freedoms states that every individual is equal under the law and has the right to equal protection and benefit from the law without discrimination based on religion.
Religious freedom in Canada means no state-sponsored religions, and the government cannot prefer some religious beliefs or groups over others. Similarly, religious belief cannot be preferred to non-belief. The Canadian government is committed to promoting and protecting freedom of religion or belief at home and globally. Learn more about religion in Canada.
Political and Economic Stability
Canada is considered to have a stable political and economic environment. It is a member of the Organization for Economic Cooperation and the Group of Seven, and its economy is considered one of the most stable in the world. Canada is a global model for stability, sustainable prosperity, and economic inclusion.
The country has maintained political stability due to its ability to enforce individual rights, economic freedom, and equality. As a result, the political stability index for Canada is strong, indicating a stable political environment. Canada's response to the COVID-19 crisis has also demonstrated its ability to handle crises and maintain stability.
Standard of Living
Canada has a high standard of living due to the strength of its economy. Canadians enjoy a very high standard of living, and Canada's median annual family income was estimated at 67,415.25 CAD by Insurdinary.
Quality of Infrastructure
Canada's infrastructure is well-developed and modern. Infrastructure Canada's mission is to improve the quality of life of Canadians by creating jobs and economic growth, supporting climate resilience, and building a stronger and more inclusive Canada. The country invests significantly in public infrastructure, builds public-private partnerships, develops policies, and implements programs to improve infrastructure. Canada is also a global model for stability, sustainable prosperity, and economic inclusion.
It has a longstanding partnership with the World Bank Group to finance projects, policies, and programs to end poverty and create sustainable development. While there is no direct comparison of infrastructure quality between Canada and other countries, Canada's strong economy and high standard of living suggest that its infrastructure is likely to be well-developed.
While Canada may seem like a completely different world to many Malaysians, with its freezing winters and different customs, more and more Malaysians are moving to Canada from Malaysia due to its growing economy, world-class schools, religious and personal freedoms, high-quality life, and excellent public services. If you want to be sure of your pathway from Malaysia to Canada, you should speak to a certified immigration professional like an RCIC to find out how to immigrate to Canada from Malaysia.
FAQs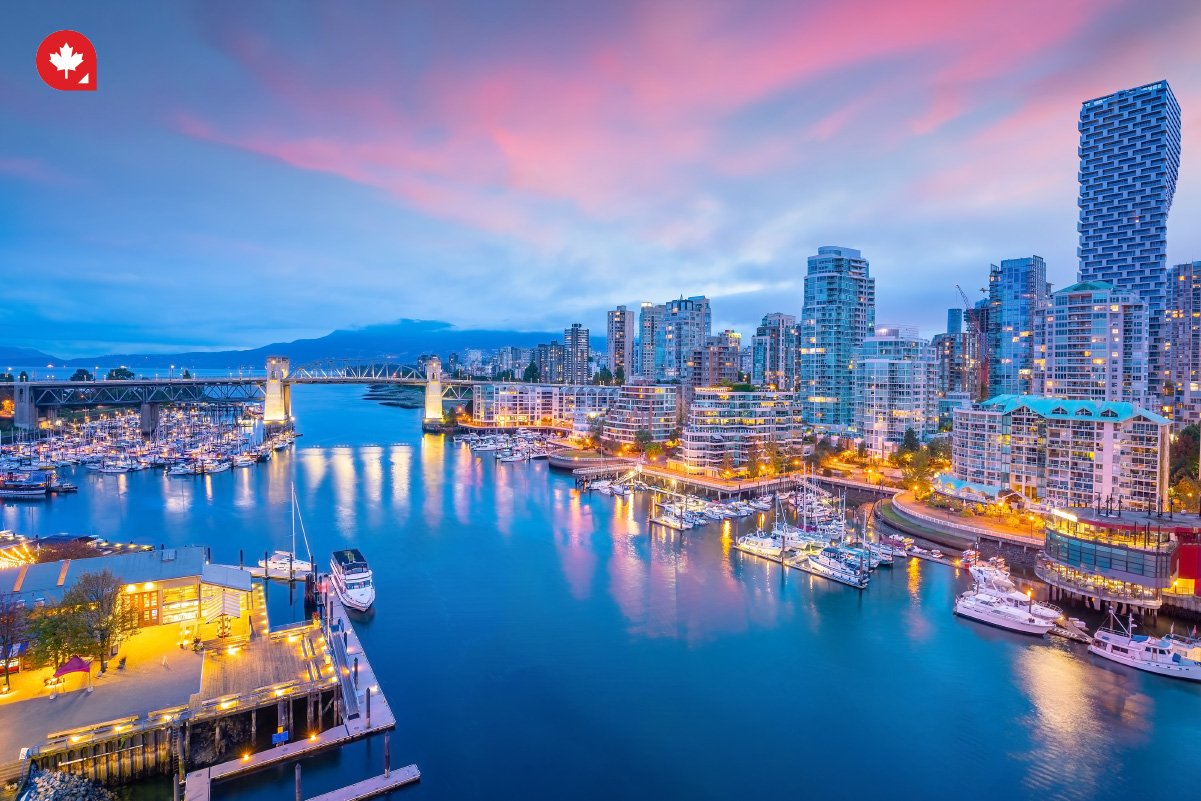 What's the Relationship Between Canada and Malaysia Like?
Canada and Malaysia have friendly bilateral relations that date back over 60 years to the founding of modern Malaysia. Canada was among the first countries to establish diplomatic relations with the newly independent Federation of Malaya in 1957. Both countries have high commissions in each other's capitals and are full members of the Commonwealth of Nations.
Canada and Malaysia also have educational exchange programs. Malaysia is Canada's third-largest trading partner among the Association of Southeast Asian Nations (ASEAN) members, with trade totaling over 4.281 billion CAD in 2022, according to Global Affairs Canada.
What's the Fastest Way to Migrate to Canada From Malaysia?
This depends massively on which programs you're eligible for. However, to get a good idea of how to become a Canadian permanent resident as quickly as possible, here's a breakdown of the fastest immigration routes to Canada.