Over the years, Canada has gained a favourable impression as a prime immigration destination. It has earned this reputation through its persistent high rankings in aspects that contribute to general life satisfaction, such as education, healthcare, employment and housing.
Due to the fact above, immigrants from all walks of life and all over the world have taken note of Canada's prominence as a place where you can go to seek a better life.
Among these growing throngs of varied nationals is a growing number of Emiratis, who, through the recently thriving success of their country's economy, have taken advantage of the opportunity to seek a better life in Canada.
The following provides a comprehensive guide on the best ways to immigrate to Canada from the UAE in 2023.
How to Immigrate From the UAE to Canada
Canada has 100 different immigration programs and streams. The significance of this number of programs is intended to cater to every kind of prospective immigrant.
The unintended consequence of many application streams and programs you can apply is that many applicants become confused about which immigration program they should use.
Questions regarding which program will suit them and which program is the cheapest to apply for are frequent determinants of which immigration program applicants will choose.
When many programs provide the answers to these questions, it becomes invariably challenging to pick just one program to apply for.
The nation that you come from also plays a determining factor in which country you're eligible to apply for. With this fact in mind, for prospective immigrants from the United Arab Emirates, we have compiled a list of the best ways to immigrate to Canada from the UAE.
They primarily include the Express Entry system, Provincial Nominee programs, Family Sponsorship and Business Immigration.
Permanent Residency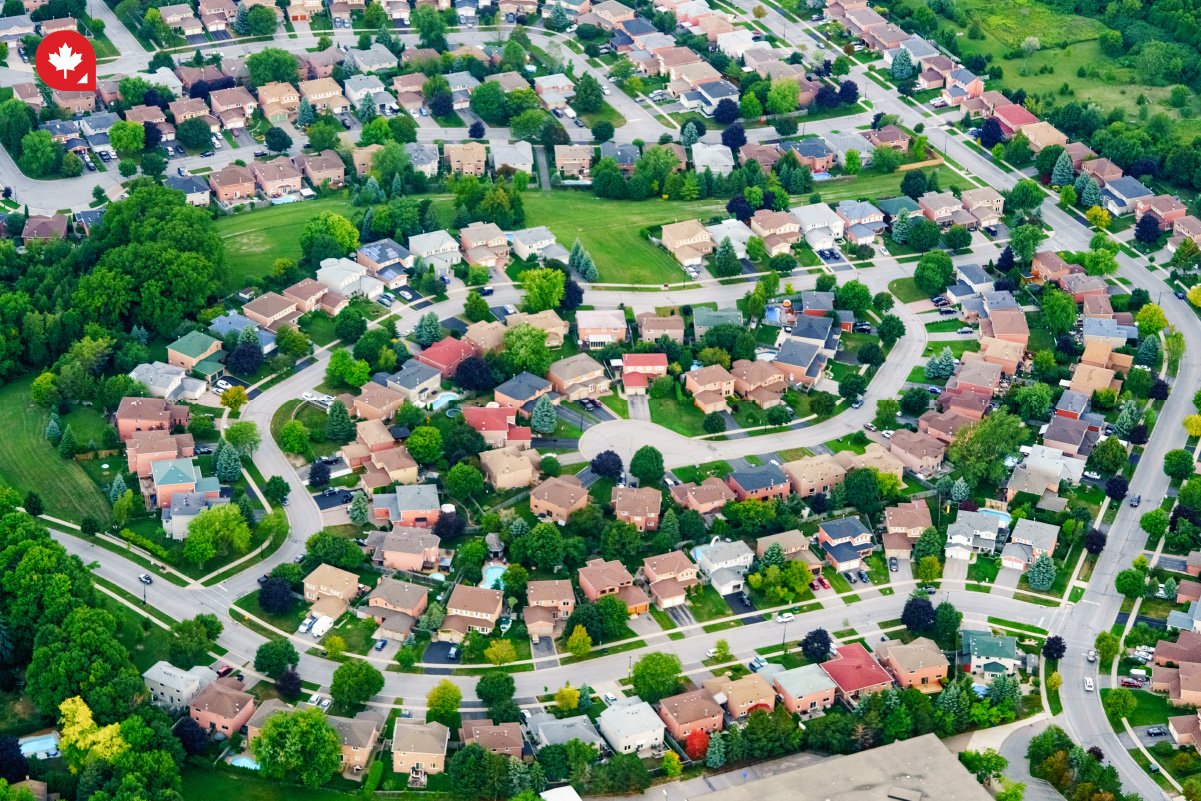 If you want to move to Canada on the best terms possible, we recommend becoming a permanent resident. Permanent residency status means you have the right to live, work and study in Canada indefinitely.
You are treated as a member of the Canadian population and are afforded all of the rights and responsibilities of the Canadian people.
Should you be successful in obtaining permanent residency, you shall become entitled to the following benefits which include:
Receiving social benefits (for example, access to Medicare, Canada's government healthcare program)
Being able to live, study, or work in Canada (so long as you meet the requirements of the province or territory you choose to live in)
Apply for Canadian citizenship
Receive protection as a permanent resident (the Canadian government must protect you under their law system and the Canadian Charter of Rights and Freedoms)
A small caveat regarding what you are not entitled to as a Canadian permanent resident includes:
Not being able to vote
Not being able to run for office.
Unable to apply and get hired for jobs with high-level security clearances.
Express Entry
Express Entry is a fast-track application processing online immigration system that manages three federal programs:
Foreign skilled workers can apply through the Express Entry system to gain Canadian permanent residency.
Not only can you become a permanent resident, but you can do so within as little as six months, making the Express Entry system one of the fastest immigration programs in Canada.
To apply using the Express Entry system, there is a relatively straightforward 3-step application that you can do:
Step 1: Determine Eligibility
Step 2: Create an Express Entry Profile
Step 3: Receive an Invitation to Apply (ITA)
Provincial Nominee Programs
One of the best ways to get permanent residency in Canada is through the Provincial Nominee Program(PNP).
The Provincial Nomination Program was created and designed for skilled foreign workers with the skills, education, and work experience to contribute to a province's economy (most of which are in dire need of skilled foreign workers due to labour shortages) and who want to live in Canada permanently.
Agreements between the local provinces and the government enabled the provinces to nominate skilled foreign workers to become permanent residents. Therefore, depending on your skills and the needs of a particular province, you can apply to these 11 provinces and territories.
The following presents a map of each province and a brief description of each work opportunity.
To apply to a Provincial Nominee Program, you have to follow a reasonably straightforward application route which includes the following:
Apply to the province or territory for nomination under a non-Express Entry stream;
You need to meet the eligibility requirements of the province that nominates you;
Once you've been nominated, you need to submit a paper application for permanent residence to Immigration, Refugees and Citizenship Canada (IRCC); and
You are required to pass a medical exam and get a police clearance certificate. You must do these checks regardless of where you plan to live in Canada.
Family Sponsorship
The Family Sponsorship program allows Canadian citizens and persons registered under the Indian Act and permanent residents of Canada to sponsor their family members. Look closer at the spouse, partner, and child sponsorship programs. To be eligible to sponsor a relative, a sponsor must:
Be 18 years or older
Be a Canadian citizen, a person registered under the Canadian Indian Act, or a permanent resident of Canada;
Prove they aren't receiving social assistance unless it's for a disability; and
Provide for the basic needs of whoever they're sponsoring
Persons eligible to sponsor may sponsor the following family members:
Their spouse
Common-law partner
Their conjugal partner; and
Their dependent children
An advantage of immigrating to Canada via the family sponsorship program is that you can move to Canada as a permanent resident.
Business Immigration
With the Canadian economy expanding, business immigration to Canada is a fantastic option. Canada's high average standard of living, high level of education and highly diverse population mean there are abundant opportunities for business growth.
Self-Employed Program
This program is designed for people capable of creating employment by contributing athletically, culturally or artistically to Canada's job market. In addition, the program facilitates athletes or performers to get permanent residency in Canada so long as they continue their cultural or athletic endeavours within Canada.
To be eligible, you must have the relevant experience in the cultural or athletic activity to which you will be making a significant contribution in Canada. Relevant experience means applicants must have at least two years of work experience participating in their chosen athletic or cultural activity at an international or world-class level or being self-employed.
Applicants are primarily selected based on their:
work experience
education level
age
language skills
Start-up Visa
The Canada Start-up visa program is expressly designed for immigrant entrepreneurs seeking permanent residence in Canada to either start a new business or bring an existing enterprise from another country into Canada. This program was designed to inject productive skills and experience into the country by stimulating Canada's economy by bringing in new enterprises to create jobs within Canada.
Strict eligibility criteria are one of this program's hallmarks. To be eligible for this program, you must have a qualifying business meaning that applicants must own at least 10% of the enterprise they're bringing to Canada. Applicants must also meet Canada's language requirements and have sufficient settlement funds to immigrate through a Canada Start-up Visa program.
To apply, you need to do so via the:
Canadian government's permanent residence application portal
You will receive an instruction guide breaking down everything they need to do to apply.
You must fill out all application forms
submit the required documentation
pay the necessary fees
submit your biometric information
submit your online application to apply
Why Immigrate to Canada From the UAE
Immigrating to Canada from the UAE is a complex process for many Emiratis. However, the prospects of all the fortunes that Canada offers are worth it for many reasons that include but are not limited to expanded job opportunities, housing benefits, a more robust, accessible and effective healthcare system, a tolerant multicultural society that is multi-faith and capital markets that are deep and extensive to finance a lot of entrepreneurial ventures.
Furthermore, Canada's Middle Eastern and Islamic population is significant across the nation. So it is within easy access to any Emirati who wants to be connected to a community they're used to back home.
How We Can Help You Immigrate to Canada From the UAE
For professional help and guidance, put your visa application in the trusted hands of our Regulated Canadian Immigration Consultants (RCIC).
Our team of dedicated student advisors can provide excellent options for designated learning institutions that suit your budget and career goals and even guide you through the enrollment process to obtain your letter of acceptance.
Using our services, you will receive a document checklist, and we'll submit your application on your behalf to ensure fast and optimal results!
FAQs
What are the Quickest Ways to Immigrate to Canada From the UAE?
The immigration visa program that has the fastest processing times is the Express Entry system.
What is the Best Place to Move to in Canada From the UAE?
For the upwardly socially mobile Emirati population, the best place to move to in Canada is
Toronto. It not only presents the highest possible number of job opportunities for foreign immigrants, but its diverse population with deeply culturally rooted communities allows any immigrant never to feel cut off from the traditions of their home country.
Can you Immigrate to Canada From the UAE on a Working Holiday?
Unfortunately, the United Arab Emirates is absent from the list of eligible countries because it possesses an international mobility program.