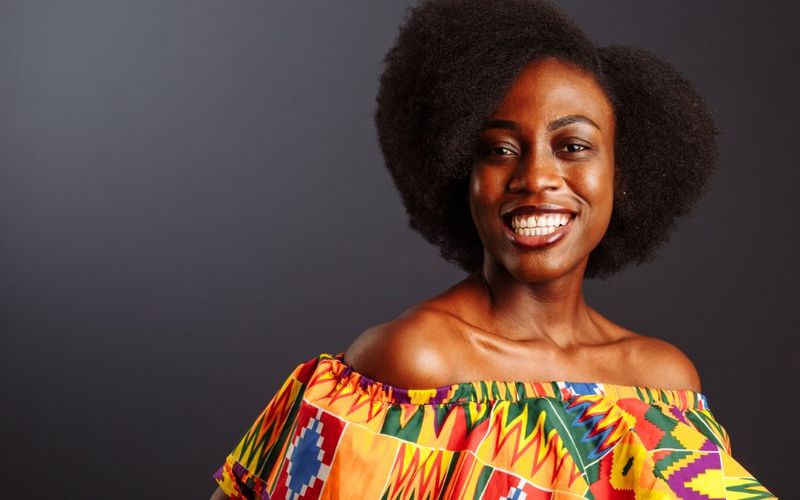 Are you a Cameroonian looking to immigrate to Canada? If yes, you're in luck because Canada plans on welcoming over 1.2 million immigrants by 2023. Immigrants play a major part in Canada's economic success. They fill in-demand job positions and skills shortages, start businesses, and create jobs. Canada has a reputation for being a tolerant and multicultural country that attracts people from all over the world who are looking to build better lives for themselves and their loved ones.
In this blog, we look at the top 5 ways how you can move from Cameroon to Canada and how we can help you begin this exciting life-changing journey.
What are the minimum requirements needed to immigrate to Canada?
Before you can apply to immigrate to Canada from Cameroon, you will need to meet the minimum requirements for health and safety. You will also need to get specific documents depending on the immigration program you qualify for such as education assessments. These documents cost an additional fee on top of your visa application fees.
Here is a quick overview of the minimum requirements needed for your Canadian immigration application:
Good health (medical test is required)
Clean criminal record (police certificate is required)
English or French language skills (language test is required)
Education Credential Assessment document
Updated Resume (contactable references)
Valid passport
5 Paths to Permanent Residency in Canada
Currently, there are over 100 immigration and visa programs available in Canada. Most foreign nationals who work or study in Canada automatically qualify for even more of these immigration programs because of their Canadian education and work experience. Discover the top 5 most popular paths to becoming a Canadian permanent resident from Cameroon below.
1. Express Entry for Skilled Workers
Skilled workers from Cameroon can take the Express Entry route to Canada. It's the fastest way to move to Canada because applications are processed in as little as 6 months and you don't need a job offer to apply! Are you a skilled worker? Find out below.
National Occupation Classification (NOC) Codes
Jobs in which applicants from overseas have experience are grouped in different categories based on the type of duties and responsibilities. The main skilled worker groups are:
NOC A: professional jobs that usually call for a degree from a university, such as doctors, dentists, developers
NOC 0: management jobs such as restaurant managers, mine managers, and IT managers
NOC B: technical jobs and skilled trades that usually call for a college diploma or training as an apprentice, such as chefs, electricians, and plumbers
How does Express Entry Work?
In a nutshell, candidates create online Express Entry profiles and are scored against a points-based system known as the Comprehensive Ranking System (CRS). Each candidate is given a score for eligibility criteria such as their age, amount of work experience, level of education, their spouses' credentials, etc. The highest-scoring candidates receive Invitations to Apply
(
ITA
) for permanent residency in bi-weekly draws. If a candidate receives an ITA they can submit an application for permanent residency to Immigration, Refugees, and Citizenship Canada (
IRCC
).
Find out more about the Express Entry immigration system here.
2. Atlantic Immigration Pilot Program (
AIPP

) for Skilled and Intermediate Skilled Workers
Skilled and intermediate skilled workers from Cameroon can choose to take the Atlantic Pilot route and settle in one of four beautiful provinces on the east coast of Canada. The Pilot is an employer-driven initiative which means that you do need a job offer from a designated employer in one of the provinces as well as relevant work experience in a skilled or intermediate skilled occupation. Are you an intermediate skilled worker? Find out below.

National Occupation Classification (NOC) Codes
Jobs in which workers from overseas have experience are grouped in different categories based on the type of duties and responsibilities. The main intermediate skilled group is:
NOC C: intermediate jobs that usually call for high school and/or job-specific training, such as industrial butchers, truck drivers, nurse aide
Who are the designated employers?
Designated employers have permission from the Government of Canada to sponsor you for permanent residency. See the table below for a complete list of designated job providers in the four Atlantic provinces:
Find out more about the Atlantic Immigration Pilot here.
3. Rural and Northern Immigration Pilot (
RNIP

) for Skilled and Intermediate Skilled Workers
You've heard of Toronto, Vancouver, and Montreal but have you ever thought about living in Timmins, Thunder Bay, or Sudbury? Never heard of them? That's because they are smaller cities and towns that are remotely scattered across Canada and a couple of hours' drive from the metropolitan hubs. The RNIP is designed to attract immigrants to the lesser-known regions of Canada to help boost economic activities and fill skills shortages.

How does RNIP work?
The RNIP is an employer-driven program. This means that you need to obtain a valid job offer from one of the participating communities and apply for a community recommendation. If you achieve a recommendation you can apply for permanent residence at IRCC.
Find out more about the participating communities here.
4. Study in Canada from Cameroon
Studying in Canada is a great way of becoming a permanent resident if you do not qualify for any of the other direct immigration programs. With a Canadian qualification behind your name, you will be able to apply for a Post-Graduate Work Permit that allows you to work in Canada and gain significant Canadian work experience that will potentially lead to a permanent job offer and make applying for permanent residence in Canada so much easier.

How can we help you? Canadian Visa is affiliated with Evergreen College situated in Toronto. Through our partnership, we can help you enroll in an incredible study program that fits your budget and provide you with a complete immigration plan for your future in Canada.
5. Occupation-Specific Immigration Pilots
Canada further offers immigration pilots and provincial nominee programs aimed at workers within specific in-demand occupations, such as truck drivers, farmworkers, and IT professionals. Most of the time you need to have Canadian work experience and a valid job offer to qualify. Here are some of the popular occupation-specific programs in Canada:

Caregiver Immigration Pilot
The Agri-Food Immigration Pilot
Saskatchewan Truck Driver Project
British Columbia Tech Pilot
Learn more: Canada's provinces and territories have lists of in-demand occupations for prospective immigrants. Is your job on the list?
5 Steps to Get a Canadian Visa
Immigrating from Cameroon to Canada is a big life-changing decision, one that you sure won't regret making.
Canada has a 97% naturalization rate, this means that almost all immigrants who settle in Canada don't regret their decision. It's not hard to understand why: free healthcare and education, a socially progressive government, a reputation for kindness, high paying jobs, and a beautiful natural environment, Canada has everything you and your family needs to enjoy a higher quality of life.
Make your journey to Canada quick, effortless, and most importantly, successful, when you apply with us. Canadian Visa is a leading visa and immigration agency situated in Vancouver. We provide professional immigration services to our international clients to help them reach their goals of working and living in our beautiful country. We can help you too.
When you choose to use our expert and government trusted services, you will receive:
A full eligibility assessment
Receive an immigration plan with your best-suited immigration options signed by our RCICs
Access to your Visa Profile Builder to easily download and upload documents and ask questions with immediate feedback.
A review and submission of all application forms and documentation on your behalf, as well as
Support and professional guidance through every step of the process
We work with a team of Regulated Canadian Immigration Consultants (RCICs) who are authorized by the Government of Canada to legally assist clients with their immigration process.
We take care of the fine print while you choose your dream destination in Canada for you and your loved ones. All you have to do is complete our application form to receive your eligibility assessment today. It's just that simple.