If you're from Germany and looking for an adventure of a lifetime, then this is for you! Here are a few ways that you can get a Canadian visa from Germany in 2023 to kickstart your journey, and perhaps get permanent residency while you're at it.
Visa Programs You Could Apply For As a German
Express Entry System
Known as one of the most popular choices for immigration, qualified individuals with one year of working experience in their profession usually apply to a program in this system. The three programs in the system for the different types of occupations are:
Skilled Worker Program is for individuals with competent work experience, age, education, and language abilities under one of two Canadian official languages (English or French).
Skilled Trades Program is if you have a qualification in a trade, good news; trade workers are known to have some of the most in-demand jobs in Canada to date. You will need authentication from a recognized body and one year of experience (or more) working as a tradesman. Popular skills urgently needed in Canada include mechanics, electricians, pipefitters, welders, and plumbers.
Canada Experience Class (CEC)is if you have more than a year's worth of experience working and living in Canada, then this is for you. The CEC usually gets preference because the applicant has already proven that they are able and capable to work and live in Canada.
The Global Talent Stream
The Global Talent Stream (GTS) is designed for highly skilled workers in occupations such as computer programming, information system analysis, and software engineering to get Canadian work permits quicker than ever before! Usually, it can take months to get a work permit but if you apply through the GTS, you could be living and working in Canada in as little as 2-weeks!
How do you qualify?
To be eligible for this stream, you must have a job offer from a Canadian employer and the Canadian employer must be hiring to fill a position on the Global Talent Occupations List, a list of high-skilled, in-demand occupations.
Working Holiday Visa
Germans are known for their huge hunger for travel. According to The Telegraph, Germans spend more on foreign travel than any other nation and collectively take more than 70 million holidays! So, if you're a young German between the ages of 18-35 looking for your next big holiday adventure, consider the Working Holiday Visa.
It allows you to travel to Canada and find temporary paid employment to help finance your trip for up to 12 months! Since Canada is such a big country, this is a great option to explore all the best sights and cities in the country.
All you need to apply for are a valid German passport, a minimum of 2,500CAD to cover your initial expenses, and health insurance for the duration of your stay.;
Pilot Programs
This program assists employers in the Atlantic part of Canada recruit foreign national skilled workers. This program was started in 2017, since then there have been different visa types to assist with what the Canadian labour market needs. The four types of Pilot Programs are:

Rural and Northern Immigration Pilot
This pilot is aimed at building and strengthening small communities, especially focusing on those in rural areas. It aids with vacancies and finding jobs in Canada. Employers in communities that are participating will have the opportunity to post opportunities of employment. Skilled foreigners who want to work and live in Canada will be able to apply for these openings. The table below show the five provinces with multiple communities that are participating in the Rural and Northern immigration pilot:
Current Participating Communities
North Bay, Ontario
Sudbury, Ontario
Timmins, Ontario
Sault Ste. Marie, Ontario
Thunder Bay, Ontario
Brandon, Manitoba
Altona/Rhineland, Manitoba
Moose Jaw, Saskatchewan
Claresholm, Alberta
Vernon, British Columbia
West Kootenay, British Columbia
Atlantic Immigration Program
Atlantic Immigration Pilot has become a permanent program due to its success. This program is meant for those who want to settle in one of Canada's four Atlantic provinces; Newfoundland and Labrador, Prince Edward Island, New Brunswick, and Nova Scotia. If you are a skilled worker then this is the program meant for you. It's also open to foreign graduates who have finished their studies within one of these four provinces.
Agri-Food Immigration Pilot
This pilot is very industry-specific. It's aimed at attracting non-seasonal livestock and farm workers who want to settle and remain in Canada throughout the year. This industry focuses specifically on green housing, meat processing, animal raising, and mushroom production sectors.
Home Care Provider Pilots
The two pilots for home care providers are; the Home Child Care Provider Pilot, and the Home Support Worker Pilot. These were implemented to assist home care workers immigrate to Canada. It's important to note that these are two separate programs and applying for the wrong program could have your application for PR rejected.
Provincial Nominee Program (PNP)
This program is very multi-faceted. Every Canadian province has its own PNP, each of those provinces has their own unique visa or streams for Canadian immigration. An applicant can apply to get nominated by the province. Here are the 11 Provincial Nomination Programs in Canada:
One of the main reasons students flock to study in Canada beside their great education system is because of their pristine standard of living, as well as the safety factor in Canada.
Canada is considered one of the safest destinations in the world and currently ranks at number one in the world for providing the best quality of life for the sixth year in a row. One of the many perks of studying and graduating in Canada is that you will be able to apply for a post-graduate work permit after you've completed your studies, and then be able to apply for permanent residence after working in Canada. This is one of the best ways to get a Canadian visa from Germany.
Why Move to Canada from Germany?
Lower Taxes
Nearly half of a single person's income goes towards taxes and social security contributions in Germany. On the bright side, citizens do receive a lot in return from the government such as free healthcare, university education, and childcare. But those who prefer less government involvement can find it in Canada. You can still enjoy excellent public healthcare and education among other social benefits in Canada but taxes are a lot less and private services are more dominant.
Healthcare System
The healthcare system in Canada is more flexible. You can be covered by Medicare, Canada's excellent public healthcare system, and choose to get additional private health insurance or gap cover for non-medically necessary healthcare such as optometry and cosmetic dental care. You don't need to pass a certain income threshold to be eligible for private health insurance.
Cheaper Cost of Living
You will pay almost 77% less for basic utilities in Canada. Utilities like water, gas, garbage, and electricity cost an average of $140 but in Germany, these same utilities add up to about $250. Buying a house or car and public transportation is more affordable in Canada too, although groceries can be more expensive due to transportation costs since the country is so vast.
FAQS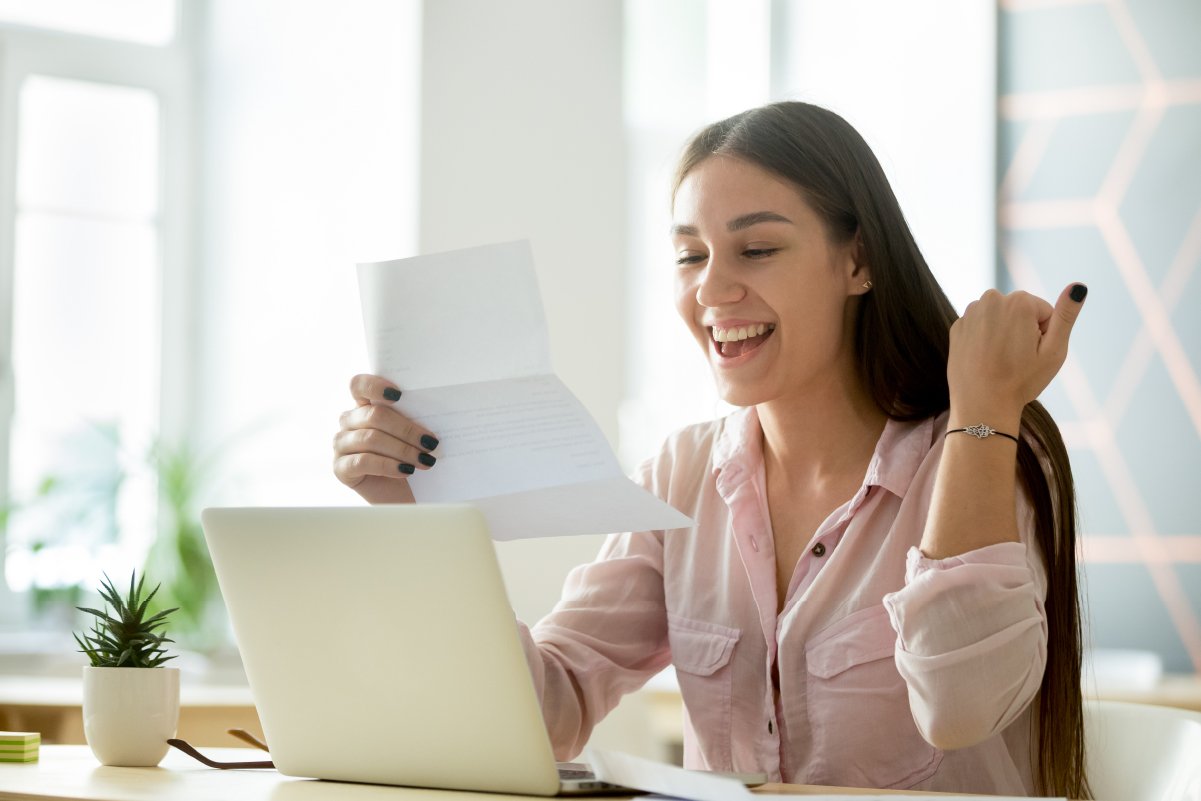 Why Would My Permanent Residency Get Rejected?

A Canadian PR application can be rejected for multiple reasons. Some of these reasons include failing to meet eligibility requirements, criminality, misrepresentation, health, missing out relevant documents, and missing deadlines. Sometimes a mistake can be made by immigration officers so best to enquire about it. Here's what to do if your application is rejected
Can I Stay In Canada While Waiting For Pr?
Absolutely. You are allowed to remain in Canada while you wait on your PR application to be processed. As long as your legal status is relevant, you should be fine. You have temporary resident status you should double-check that your status is valid for the duration of your stay. Sometimes your temporary resident status is only valid for up to six months after the date indicated on your visa. It's best to always double-check with officials instead of guessing. If you plan on working while your application is processed, you should apply for a Bridging open work permit.
Which Provincial Nominee Program Is The Best?
The PNP that is considered the best is the Saskatchewan Immigrant Nominee Program (SINP). It's popular for its wide range of jobs in Canada. The second-best PNP is the Ontario Immigrant Nominee Program (OINP). Because it's such a tech savvy city, there are a lot of occupations in that sector. The third-best PNP is Nova Scotia Nominee Program (NSNP) because of their versatility in the job sector and the range of options they offer. The options range from entrepreneurs, international graduates, skilled workers, and temporary foreign workers who'd like to settle down and live in Canada.
Can You Go To Jail For Overstaying Your Visa?
If you overstay your visa you could either get arrested, deported, or removed. Individuals who overstay in Canada will receive an "Order Of Removal" issued by the Immigration, Refugees, and Citizenship Canada (IRCC) or the Canadian Border Services Agency (CBSA). Order of removals will state that you can't stay in Canada and have to leave immediately if found that you are unlawfully present.
Can I Travel Outside Canada While My Pr Is In Process?
Applicants can leave Canada while their PR application is being processed. It's important to note that leaving for frequent amounts of time or long periods can affect the process because your application can then be refused if an inland applicant is to be traveling out of Canada very often.
You could get a Canadian visa from Germany much more easily than you think. With help from one of the RCICs that we work with, you could be jet-setting your way to a country filled with diversity and promise.