Canada is a top immigration destination and a leading refugee resettlement country. Each year the dreams of a new beginning become a reality for thousands of newcomers. If you're an Iraqi citizen hoping to make a new chapter in Canada happen, the good news is that it is achievable. We'll take a look at how you can immigrate to Canada from Iraq in this blog.
The Great White North has a population of 36,991,981. 8,361,505 are immigrants. That means over 22% of Canadians are foreign-born. So with plans to invite 465,00 newcomers to the country in 2023 alone, there's no reason that you shouldn't be one of the thousands of newcomers receiving invitations to apply for permanent residency in Canada every month.
Iraqis in Canada
Statistics Canada data from Canada's 2021 Census shows that there are 84,130 Iraqis in Canada. Seventeen thousand seven hundred fifteen people who recently immigrated to Canada are reported to be from Iraq. According to additional IRCC data, Iraq was one of 3 main countries of birth of refugees who settled in Canada From 2001 to 2010. From 2016 to 2021, Iraq ranked as the most common birthplace of new refugees.
Where do Most Iraqis Live in Canada?
According to data from Canada's 2021 Census, Iraqis are spread across Canada. The highest concentration of Iraqis can be found in Ontario, with British Columbia and Alberta coming in second and third.
The number of Iraqis in Canada per province is as follows:
Ontario - 63,255
British Columbia - 7,000
Alberta - 6,220
Quebec - 4,085
Saskatchewan - 1440
Manitoba - 1295
Nova Scotia - 435
New Brunswick - 150
Prince Edward Island - 55
Yukon - 0
Northwest Territories - 0
Nunavut - 0
Why Canada Remains One of the Top Immigrant Destinations For Iraqis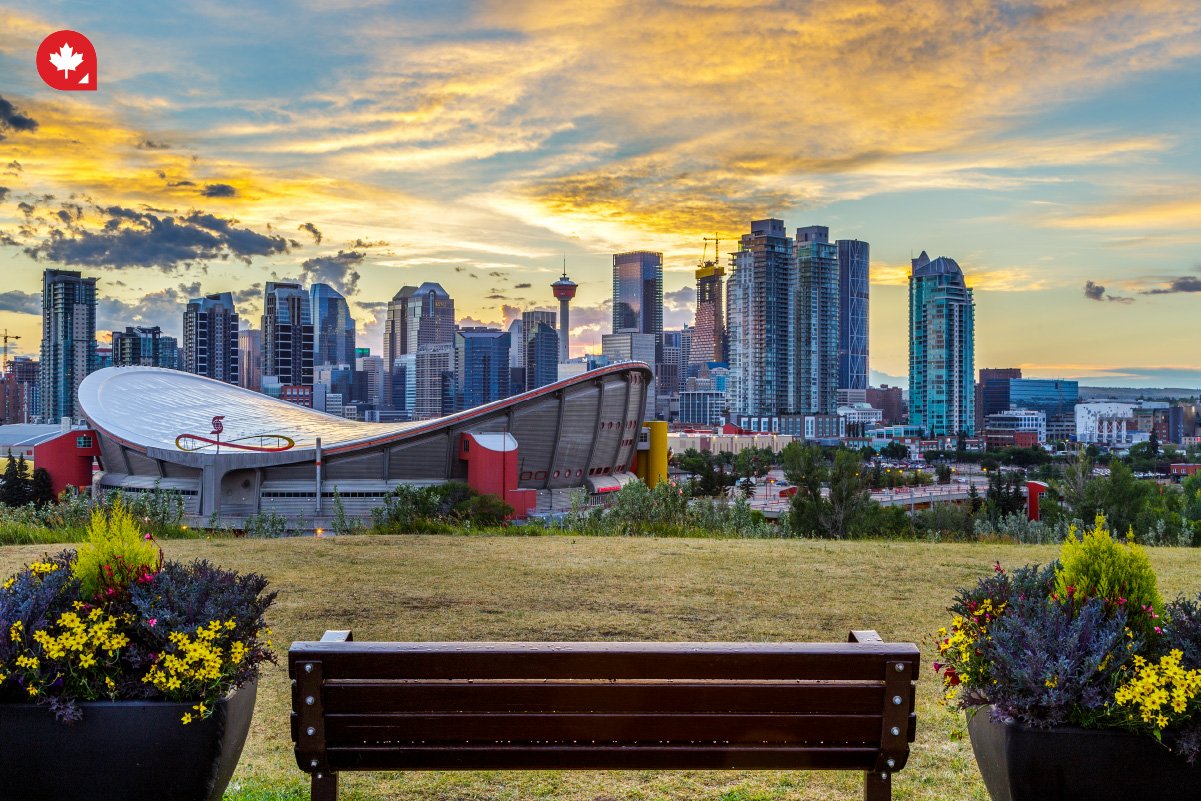 There are many reasons for Canada's status as a top immigration destination. Let's take a look at some of them.
Quality of Life in Canada
Canada has one of the highest qualities of life for various reasons. You can enjoy affordable accommodation in cities that are less crowded, particularly in Ontario, New Brunswick, British Columbia, Quebec, and Prince Edward Island. Canada also has less pollution than most countries and is one of the cleanest countries in the world regarding overall air quality.
Education in Canada
Canada is the most educated country in the world. It is a priority from the time a child starts school right through to university. The benefits of moving here with your children include free education up to the high school level and access to affordable, prestigious institutions of higher learning.
Job Opportunities in Canada
Canada is an Aladdin's cave of opportunities for foreigners seeking job prospects. While there will always be a great demand for highly-skilled workers, some of the most in-demand jobs in the country don't necessarily include roles that require the highest skill levels. So there will always be many everyday positions available, along with the top level ones.
Below is the Median annual family income in Canada in 2020 by province, which was released late last year.
Average Annual Canadian Salary
Province
Average Salary per Year (CAD)
Newfoundland and Labrador
$85,800
Prince Edward Island
$87,800
Nova Scotia
$86.080
New Brunswick
$83,800
Québec
$93,620
Ontario
$97,850
Manitoba
$90,610
Saskatchewan
$95,800
Alberta
$10,956
British Columbia
$96,270
Yukon
$61,812
Northwest Territories
$13,058
Nunavut
$87,950
Freedom and Liberalism
Canada is run by a liberal government led by Prime Minister Justin Trudeau. Canadian citizens and permanent residents are regarded as equal and afforded almost exactly the same liberties as natural-born citizens are. All religions and traditions are respected, and everyone is treated equally, regardless of their beliefs or gender association. In fact, Canada became the fourth nation globally that supports their LGBTQ+ communities, legalizing same-sex marriage in 2005
Ready to join the Canadian community? Let us help you discover your pathway to Canada.
Great Immigration Pathways to Canada
Canada has over 100 immigration programs and visas. Take a look at just a few of them below.
The Express Entry System
The Express Entry system is one of the fastest and most efficient ways to immigrate to Canada. Generally, a visa application can take around 12 - 18 months. Still, because the Express Entry system has a platform that allows you to submit your application forms and your supporting documents online, the process is sped up to just 6 months! It's a well-designed point-based system also known as the Comprehensive Ranking System (CRS) awards points for factors such as your age, language ability in English and/or French, education, work experience, and ability to settle in Canada.
Once you have been given a CRS score your profile will enter bi-weekly draws and the highest-scoring applicants will receive Invitations to Apply (ITA) for permanent residency in Canada.
When you apply for a visa to Canada through the Express Entry system, you will have a choice of three federal economic immigration programs:
The Federal Skilled Worker Program (FSWP) is for skilled workers who have a degree from a recognized university. You must have skilled work experience, and the language ability to communicate in one or both official Canadian languages.
The Federal Skilled Trades Program (FSTP) is for skilled tradespeople with a recognized diploma or certified job-specific training. You must be proficient in one or both of Canada's official languages. You will also have to have at least two year's paid work experience and meet the job requirements as per the National Occupational Classification
The Canadian Experience Class (CEC) program is for skilled workers who have been living and working in Canada for a minimum period of 12 consecutive months using a study permit, work permit or Working Holiday Visa. You will have to have the language skills needed for your job.
Provincial Nominee Programs (PNPs)
The Canada Provincial Nominee Program (PNP) is a great program for immigrants who wish to settle in a particular Canadian province. The Government of Canada has an agreement with 11 Canadian provinces and territories that grants them permission to nominate foreigners who wish to settle there. With more than 80 PNP programs in the country, provinces and territories may nominate qualifying economic immigration candidates for Canada PR.
If you have the necessary skills, qualifications and experience to contribute towards filling labour gaps in provinces and territories in Canada, this could be for you. Each region has their own streams or pathways and criteria for this process. They target a particular skill level, sector, or education level.
Apply for this program if you if you:
Will add value to the province or territory
Want to settle in that particular province
Would like to make your status more permanent in Canada.
Participating Canadian Provinces and Territories For PNP
British Columbia
Newfoundland and Labrador
Alberta
Manitoba
New Brunswick
Yukon
Northwest Territories
Nova Scotia
Manitoba
Ontario
Prince Edward Island
Saskatchewan
You have two options when applying through the PNP:
Apply directly to your province or territory of choice; or
Take the Express Entry Route.
Almost every province has an Express-entry linked PNP, but what does that mean for you exactly? It means that if you have an Express Entry Profile and happen to have a Canadian job offer that is listed as in-demand in Canada, then you may want to apply for a Provincial Nomination (PN). A PN is worth 600 extra CRS or permanent residency points. This is a huge advantage because you could be guaranteed an ITA for permanent residence in Canada.
Tech Pilots
Canada has a variety of tech programs to help foreign talents to immigrate to Canada from Iraq to help meet its high need for innovative, qualified, and experienced tech professionals. There are various pathways that you could take. For example, some provinces have their own tech-specific draws. One such province is British Columbia (BC), one of Canada's tech hubs. There are currently 29 eligible IT professions that can apply through the BC Tech Pilot. Another is the Ontario Tech draws, which fall under the Ontario Immigrant Nominee Program (OINP). This allows the Ontario government to search for suitable candidates who meet the Human Capital Priorities stream requirements in the Express Entry pool. These candidates will receive a PN to apply for permanent residency in Canada.
Temporary Foreign Worker Program
The Temporary Foreign Worker Program (TFWP) is designed for Canadian employers to offer employment to foreign workers. The most important part of the TFWP hiring process is applying for a Labour Market Impact Assessment LMIA). This document will serve as proof that there was no Canadian or permanent resident to fill the vacancy. Your prospective employer will have to apply for this document and give you a copy to submit with your work permit application.
While this program will allow you as a skilled worker to live and work in Canada on a short-term basis and is not a permanent route to Canada - it could lead to one. The TFWP allows you to gain the necessary valuable Canadian work experience required to apply for permanent residency through programs such as the Canadian Experience Class or the Saskatchewan Experience Category. Working in Canada on a temporary work permit will also give you the insight to help you choose a good place to settle down in Canada.
Medical Immigration Programs
Canada is in dire need of qualified and experienced foreign medical professionals. Nurses and general practitioners are in demand in almost every province and territory in Canada. Nearly 1 in every four healthcare workers are immigrants. Many programs also have immigration programs designed to aid in the visa application process for specific occupations.
Nova Scotia is one of these provinces. The Nova Scotia PNP has the Physicians Stream while British Columbia has the Healthcare Professional Category, and the Saskatchewan Experience Category has a Health Professionals stream. No matter if a province has a dedicated stream or categories, almost every province in Canada needs healthcare workers and it's more than likely that your occupation will appear on at least one of the 13 Canadian provinces and territories' occupation in demand lists.
Get Ready to Start Over in Canada
Taking the first step when considering immigrating to Canada is always the toughest. And With over 100 immigration pathways to Canada, it's understandable that you may feel overwhelmed taking the first step.
FAQS
Will I be Able to Immigrate to Canada Without a Job Offer?
Yes, this will be possible if you apply through a certain Provincial Nomination Program or the Express Entry System.
Can Anyone Come to Canada as a Refugee?
No. To be able to come to Canada as a refugee, you will have to be referred. Only the United Nations Refugee Agency (UNHCR), an official referral organization or a private sponsorship group can refer you. So you will not be able to apply directly to us as a refugee.
What Are the Two Refugee Classes?
The Convention refugee abroad class is for if you:
Are outside your home country,
Are not able to go back due to fear of persecution based on race, religion, political opinion, nationality, or membership in a particular social group.
The Country of asylum class is for if you:
Are outside your country of origin and
Are affected by civil war or conflict, or
Are denied basic human rights