Jordan is a relatively new country in the grand timeline of international nationhood, only achieving full independent sovereignty in 1946. This has given it very little time to adjust to the international order with respect to aspects such as trade, commerce and immigration.
Instead, the country has mostly focused its energies on nation-building through developmental plans and campaigns that aim to bolster the country's international standing as concerns to how it is generally perceived.
As the years have advanced and the country has gained national confidence due to the success of it's developmental efforts, more and more citizens from Jordan have been making the decision to move overseas in the pursuit of either a better life, a job opportunity, an opportunity to study or simply because they searching for a change of pace from the familiar rhythms of life in their home countries.
If you want to become a part of this growing throng of Jordanians making the pilgrimage to greener pastures in other countries, we recommend Canada as a prime destination to immigrate to. The following is a presentation of some of the most commonly used methods you can use as a citizen of Jordan to immigrate to Canada.
Express Entry
The Express Entry system is an immigration visa program that was initiated in 2015 by Immigration, Refugees and Citizenship Canada (IRCC) as a means of enabling skilled foreign workers and their families to become permanent residents in Canada as soon as possible.
If you're pinched for time or just want to expedite the process of immigrating to Canada so you can get there sooner, then utilizing the Express Entry program would be of great benefit to you.
Processing times can be as quick as six months, a statistic that vastly dwarfs the processing times of other Canadian immigration programs and the immigration programs of other countries.
The Express Entry system is made up of three programs. These programs are as follows:
Federal Skilled Worker Program (FSWP)
This program is specifically for skilled workers with a degree or equivalent from a recognized Canadian tertiary educational institution that's also a Designated Learning Institution (DLI). If you meet these requirements, then you can immigrate to Canada using the FSWP.
Federal Skilled Trades Program (FSTP)
The Federal Skilled Trades Program (FSTP) is a program that is managed by the Express Entry system. The FSTP is designed for foreign trade workers with work experience in eligible trade occupations to immigrate to Canada.
It is not the only pathway for skilled workers to apply for permanent residence in Canada. There are also other ways to immigrate to Canada in an unskilled capacity but this will not be through a fast-track program like this one under Express Entry.
Canadian Experience Class (CEC)
The Canadian Experience Class (CEC) is one of three Canadian skilled worker immigration programs that are managed by the Federal Express Entry system. CEC is designed for permanent residence applicants who have worked in Canada before Canadian through the obtainment of a temporary work permit.
Temporary foreign workers are generally already settled in Canadian society with established support networks. They can transition to become permanent residents and citizens of Canada more easily as a consequence of this.
How to Apply
Step 1: Check Your Eligibility
For the Express Entry Program, these are eligibility requirements which includes the following:
Work Experience: applicant must have at least one year of continuous full-time (or the equivalent hours in part-time) professional work experience.
Language Ability: Express Entry applicants must demonstrate a minimum Canadian Language Benchmark (CLB) score of seven in one of the Canadian official languages - English or French.
Tertiary Education: The applicant must have completed a post-secondary educational qualification deemed equivalent to Canadian standards via an Educational Credential Assessment (ECA)
Criminal Record: Have no criminal record, as shown through a clear police background check
Medical Certification: Have no criminal record, as shown through a clear police background check.
Travel Documents: All applicants must have a legitimate and valid travel document such as a passport to submit an Express Entry profile.
Step 2: Calculate Your CRS Score
The best way to Calculate your Comprehensive Ranking Score (CRS) is to do so via the government of Canada's CRS calculator which you can find on their website.
Step 3: Gather Your Documents
Once you get your invitation to apply (ITA), you will only have 60 days to source and gather all of the necessary and required documentation needed to validate and authenticate your demographic information.
Passport
Education credential assessment report
Recent language tests
Proof of funds showing have sufficient settlement funds
Police certificates
Results of a medical exam from certified health professionals
Job letters from past employers legitimize your work experience
Canadian job offer (If you have one)
Provincial Nomination (If you have one)
Step 4: Create Your Express Entry Profile
Once you have all of your documentation and are satisfied with your CRS score, create your Express Entry profile on the Canadian government website.
Step 5: Get an ITA, Pay Your Fees and Apply
Once your Express Entry profile is complete, you must monitor every Express Entry draw to see what the minimum requirement is, and whether or not you'll be eligible to get your ITA. If you do receive an ITA, you'll be notified on your profile.
Provincial Nominee Programs
Provincial Nominee Programs (PNPs) are Canadian immigration visa programs in which the Canadian government makes agreements with local provinces and grants them the power to nominate eligible immigrants who wish to live, settle, and work in that particular province and therefore immigrate to Canada. There generally two types of PNPs.
The first type is the skilled worker PNP. The following may also be requirements for some PNP streams:
Job offer from a local employer;
Work experience in the province/territory; and
Adaptability and familial ties to someone living in the province;
The second type is the business immigration program. Business immigration PNPs expedite the processing times of immigration visa applications if the applicant meets the following requirements.
Establishes a new business;
Invests money in Canada, or
Enters a joint venture with a local business
How to Apply
If you wish to apply for permanent residency status the Provincial Nominee Program (PNP), there are two main options you can choose from:
Apply directly to a province or territory
The Express Entry-linked process
Direct Application Process
Applying for a provincial nomination directly to your chosen province means that you will have to submit a paper application via mail or courier.
Express Entry Application Process
Expression of Interest: When you create your Express Entry profile you can express interest in a particular province or territory. This allows a province to select your profile directly from the Express Entry draw pool and send you a provincial nomination.
Business Immigration
These immigration programs and visas are designed to attract entrepreneurs, the self-employed and business people of all kinds who are not yet Canadian citizens to move to Canada in order to create new opportunities in their local markets and help grow the Canadian economy.
Self-Employed Program
This program is explicitly designed for professional athletes, skilled creatives, artisans, artists and performers who are capable of creating their own employment by contributing athletically, culturally or artistically to Canada's employment market.
Start-up Visa
This program was created to attract immigrant entrepreneurs seeking permanent residency status in Canada and want to either establish a new business or transfer their existing business to Canada.
Family Sponsorship
The Canadian government -through the IRCC - created several family sponsorship immigration streams that enable Canadian citizens and permanent residents to sponsor their family members and bring them to Canada as permanent residents.
By doing so, this program addresses the need for immigrants to be reunited with their families and eliminates the possibility that they may wish to return home and take their skills and expertise with them.
Family sponsorship programs are ordered into categories based on the relationship between the Canadian sponsor and sponsored family member. They include:
The Spouse/Partner Sponsorship Program
The Parent and Grandparent Sponsorship Program
The Dependent Child Sponsorship Program
The Adoption Sponsorship Program
The Adopted Child Sponsorship Program
The Other Relative Sponsorship Program,
The Canada Super Visa
How to Apply
To apply for family sponsorship, you can do so in five easy steps.
Step 1: Apply to Sponsor
Step 2: Apply to Be Sponsored
Step 3: Pay Your Application Fees
Step 4: Submit Additional Information
Step 5: Submit Your Application Online
Please ensure you've filled in and signed all your documents. If your documents are incomplete or your application needs supporting documents, IRCC won't accept them.
Immigration Pilots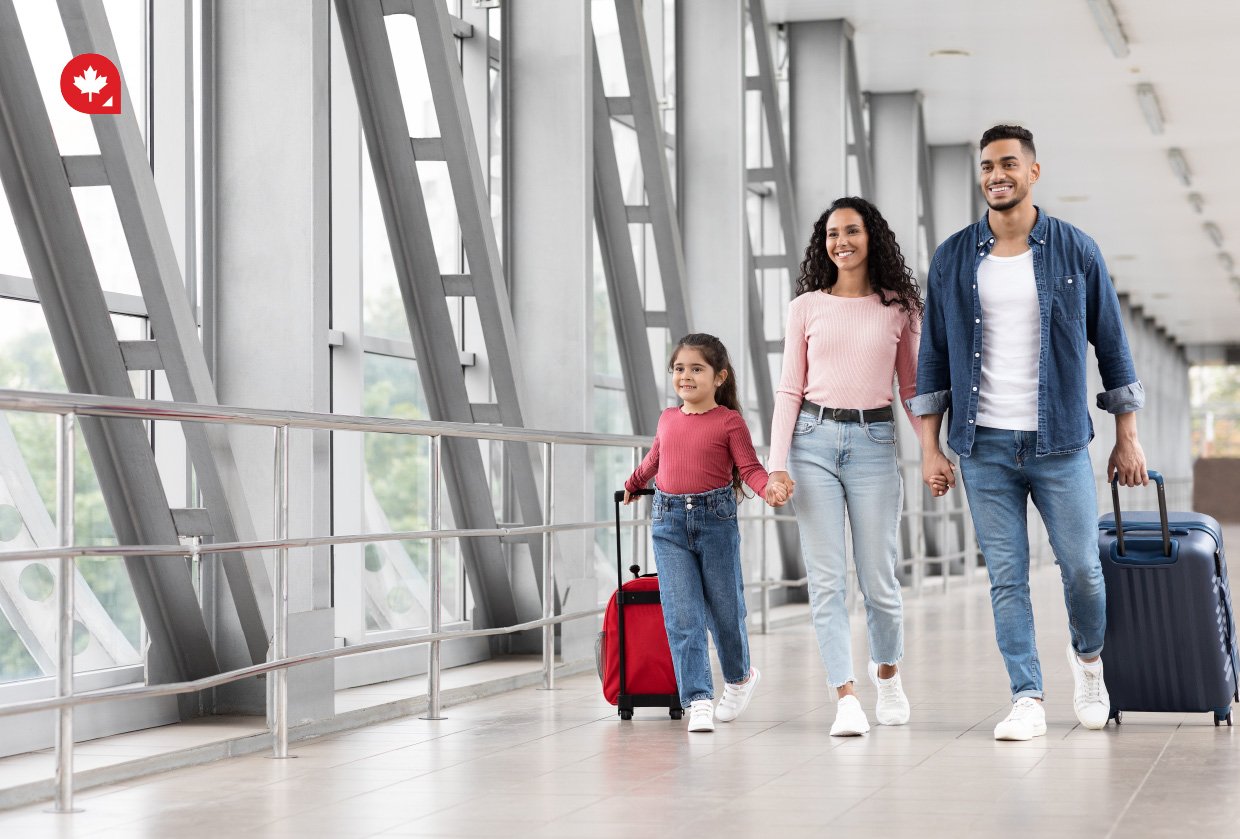 Immigration pilot programs target unskilled, semi-skilled, and skilled foreigners to address the labor market needs and shortages. The idea is to create a path to permanent residence for those who want to live and work permanently in Canada.
Atlantic Immigration Pilot (AIP)
The Atlantic Immigration Pilot was created to attract skilled workers who want to obtain permanent residence in one of Canada's four Atlantic provinces, namely Newfoundland and Labrador, Prince Edward Island, New Brunswick, and Nova Scotia. The AIP is open to foreign graduates who have completed their studies in one of these four provinces.
With the region's labor force still contracting, this year is a great time to secure permanent residency in Canada through this pathway.
Agri-Food Immigration Pilot
The Agri-Food immigration pilot program is aimed at attracting lifelong farm and livestock workers who want to settle in Canada permanently. The IRCC is particularly eager to seek out and obtain foreign workers who are skilled in the areas of meat processing, animal raising, green housing, and mushroom production sectors.
Eligibility requirements for this pilot program is dependent on having a valid job offer in one of the specialized occupations as well as your work experience.
Care Provider Pilots
The Home Child Care Provider Pilot offers foreign workers the opportunity to take care of aging members of Canadian society and minors who cannot look after themselves by assuming the roles of nannies and au pairs.
The Homecare Provider Pilot Program (HPPP)
You need two years of work experience to apply for permanent residence under this program, and they should still be working in Canada with an HPPP work permit.
How to Apply
We have given you a break of the steps below to apply for permanent residence through pilot programs:
Step 1: Ensure Eligibility.
Step 2: Get the Instruction Guide or Contact an Immigration Expert.
Step 3: Get Your Biometrics in Order: Your fingerprints and photo are your biometrics
Step 4: Pay Your Fees and Submit Your Application:
Why Move to Canada From Jordan?
Opportunities For Employment
Canada is in need of supplementing their labor force with foreign workers as a consequence of their perennial labor shortages, therefore there is never a shortage of occupational opportunities for anyone looking to find work in Canada.
Benefits of Permanent Residency
There are many benefits that come with being a Canadian permanent residence. This includes having access to free universal healthcare, as well as free schooling for all children up to the high school level.
Educational Opportunities at World Renowned Universities
Becoming a permanent resident gives you access to Canadas educational system for free. This includes having access to student fess free university education, as well as free schooling for all children up to the high school level.
You Can Bring Your Family With You
Canada is serious about keeping families together. If you meet the minimum settlement fund requirements, you can bring your family with you.
Be Welcomed Into Canada's Large Community of Jordanians in Canada?
The big concern about immigration often comes down to how well you think you will adjust to a new country. Because Canada is a multicultural hub, welcoming thousands of new immigrants every month, it is one of the easiest societies to integrate into. This ease of socio-cultural integration and assimilation has been extended to Jordanians as well.
According to the 2011 Canadian Census, there are approximately 40,000 people in Canada who claimed Jordanian descent. This is a fairly significant number of Jordanian immigrants and expats living in Canada relative to the overall population of Jordan.
The improved bilateral relations and international cooperation between the two countries in the spheres trade and commerce, combating terrorism, humanitarianism and refugee protection has loosened Canada's restrictions on Jordanian immigration to the country. Jordan is the first Arab country to obtain a free trade agreement with Canada, totaling at a cumulative value of approximately 180 million USD.
The majority of Jordanians living in Canada are concentrated in urban areas, in particular in and around the Toronto metropolitan region. The significant Arabian population in Canada which numbers in the millions ensures that there are no shortage of individuals that new Jordanian immigrants to Canada can speak to and use as a guide into Canadian culture if they don't understand English.
Jordan is a former colony and protectorate of the British Empire and Canada is a former self-governing realm that still retains the British monarch as it's nominal head of state and is now part of the commonwealth.
These shared former ties to the British Empire has given both nations a common grounding in aspects of governance, administration and bureaucratic organization that makes it easier to facilitate cross immigration between two countries.
Jordanians are fast becoming one of Canada's largest communities of people of Arabian descent, and the plentiful number of mosques in the country ensures that they will never miss the valued observances of their religion.
Take the Next Step in Your Life by Moving to Canada Now!
Learning about how to immigrate from Jordan to Canada can be quite difficult. The Canadian visa application process is complex, confusing, and time-consuming. With us on your side, we eliminate all the stress and make your application quick and easy.
Ensure your visa application is successful with our Regulated Canadian Immigration Consultant (RCIC). An RCIC will help you determine your eligibility and ensure all your documents are in order before submitting your application. Learn more about how an RCIC can maximize your chances of getting a Canadian Visa here. Sign up today and get a head start.
FAQs
What is the Best Place to Immigrate to in Canada as a Citizen of Jordan?
Toronto, Ontario is the best place to immigrate to Canada since it is the one place in which Jordan citizens can easily assimilate into Canadian society due to it being Canada's most multicultural city with the highest number of Arabic speaking people.
Is Arabic a Spoken Language in Canada?
Arabic is one of the fastest growing languages in Canada, bolstered by the ever increasing population of Muslims in Canada.
Can you Immigrate to Canada as an Experienced Jordan Worker?
Canada has a lot of immigration visa programs, streams and pilots that require very little to no work experience. IEC Working Holiday and Family Sponsorship programs are just a few examples of immigration visa programs you can use to immigrate to Canada without needing to use work experience.