The city of Moncton is located in the province of New Brunswick. This is one of Canada's smaller regions and therefore has the most to benefit from an influx of immigration. Growing labour market shortages, especially in smaller centres, provide plenty of opportunity for those looking to immigrate to Canada. This province is Canada's only officially bilingual region with 47% of the workforce able to speak both French and English. This is a major draw for applicants from French-speaking countries who will find it very easy to assimilate while bettering their English.
New Brunswick Immigration offers various streams that help immigrants to achieve permanent residence in Canada while enjoying the best that this little city has to offer. If you are not convinced yet, read on and discover the many perks of living in rural Canada versus the larger cities.
Why Moncton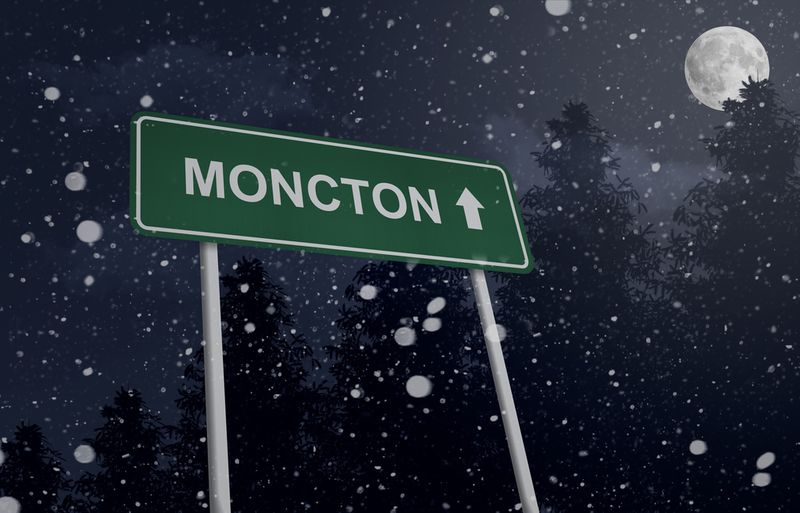 Free Public Services
In Moncton, there are three universities, several colleges and two major hospitals, meaning that residents do not need to travel to the larger cities in order to receive a high quality of education and care. Schools are predominantly bilingual and provide certification in the sectors of trade, technology, healthcare and the arts, making for a bright future for your children without needing to study out-of-province.
While not technically free, Moncton also has an excellent local transport system which makes commuting a breeze. There is also a community initiative that emphasizes cycling and walking through town, preserving the city's green spaces.
Affordable Housing
According to a recent study, Moncton, New Brunswick has the 8th most affordable housing market in the world. You can buy property, big enough for the whole family, here for as little as $180, 000 (sometimes less). This is really affordable when you consider that the median family income is $59, 347 CAD and all your basic services are free.
Immigration Support
Canada's 13 provinces and territories all offer support for new immigrants looking to adapt to their new lives but there is something special about the communities in the country's rural regions. Moncton creates this atmosphere through its many job fairs, language classes, networking events and volunteer programs designed to help newcomers integrate.
Ways to Immigrate
There are many ways to immigrate to Canada but the most direct way to enter the province of New Brunswick is through the Provincial Nominee Program (PNP) or the Express Entry system's federal programs.
Express Entry System
The Express Entry system was created in 2015 to umbrella the federal programs and fast track them to process applications in as little as six months. These programs are the Federal Skilled Worker Program, the Federal Skilled Trades Program and the Canadian Experience Class.
In order to apply for one of these programs, candidates need to create an online profile detailing their background. These profiles are then measured against criteria set forward by the Comprehensive Ranking System (CRS) which is detailed below. Profiles are entered into the Express Entry pool and those with the highest points are drawn and issued with Invitations to Apply (ITAs) for permanent residence. These draws typically take place every two weeks.
CRS Criteria Awards Points For:
Age
CLB Language proficiency (English and French)
Level of Education (In and outside Canada)
Work Experience (In and outside Canada)
Arranged employment
Provincial Nomination achieved
Siblings living in Canada as permanent residents/citizens
Your spouse's profile (if married)
New Brunswick Immigration
The Provincial Nominee Program (PNP) was designed to address specific labour market concerns happening in communities across Canada. 11 out of the 13 provinces and territories participate in this program, each offering their own streams for unskilled, semi-skilled and skilled workers looking to immigrate.
NBPNP Streams
Stream
Description
Express Entry Labour Market Stream
For candidates who are interested in applying for a Provincial Nomination from inside the Express Entry system which uses an Expression of Interest (EOI) system.
Skilled Workers with Employer Support Stream
For candidates who have a full-time, permanent job offer from an employer in New Brunswick.
Post-Graduate Entrepreneurial Stream
For candidates who have graduated from a recognized Canadian institution in New Brunswick and have acquired/started a business in the province.
Entrepreneurial Stream
For candidates who plan to own and actively manage a business in New Brunswick. There also needs to be a monetary investment made.
Atlantic Immigration Pilot Program
For candidates who have skills in one of the labour market shortages in New Brunswick, Nova Scotia, Prince Edward Island or Newfoundland & Labrador.
What We Do
We make use of three Regulated Canadian Immigration Consultants (RCICs) who are experts when it comes to Canadian immigration policy. These professionals help you to devise your own personalized immigration strategy that includes making calls on your behalf and ensuring that all of your documents are correct and submitted on time. Give yourself the best chance of success by getting assistance with your Canada visa application.
Sign up with our service today in order to get evaluated for one of the over 60 different immigration programs on offer from the Canadian government. New Brunswick Immigration is not the only avenue towards achieving permanent residence with 10 other provinces and territories offering programs of their own.