Canada is an ideal immigration destination for those in search of a better life. It's the ideal setting to start over in, which is why so many foreign nationals opt to make this land of maple leaves their new home. If you'd like to immigrate to Canada from Russia, here are the top Canadian immigration programs available.
The Best Canadian Immigration Options For Russians
There are over 100 Canadian immigration programs should you wish to immigrate to Canada from Russia — most of these fall under the economic categories. Let's take a look at some of your options.
Express Entry
Perhaps the most well-known and popular way to immigrate to Canada is the Express Entry System. If you're a skilled worker who is the right age, has great English and/or French language abilities, have a qualification that meets Canadian standards, and has some relevant work experience, you may be an eligible candidate for one of three federal economic programs:
If you meet the Express Entry requirements and general admissibility criteria, you could receive an Invitation to Apply (ITA) for Canadian permanent residency in as little as six months. You don't need a job to apply. This means that you don't have to choose your destination before applying for your Canadian visa, but it can benefit you in more than one way.
Provincial Nominee Programs
The Canadian government allows local provinces to nominate immigrants who wish to live, settle, and work in that particular province or immigrate to Canada. To receive permanent residency through the Provincial Nominee Programs (PNP), you must choose a province and apply for a nomination. If you can find a job in a Canadian province and express interest in that province or territory when you create your Express Entry profile, you could receive a provincial nomination (PN). A PN is worth 600 extra permanent residency or Comprehensive Ranking System (CRS) points, which means that you could be all but guaranteed a chance to live and work in Canada.
Atlantic Immigration Program
If you love coastal life and have any work experience in the maritime sector as a shore captain, fish and seafood plant worker, or other manufacturing positions, then the Atlantic Immigration Program (AIP) may be the right choice for you. Previously known as the Atlantic Immigration Pilot, the AIP is dedicated to helping skilled and semi-skilled workers with job offers in one of Canada's four Atlantic provinces, namely Prince Edward Island, New Brunswick, Nova Scotia, and Newfoundland and Labrador, relocate to Canada.
Not only are there great opportunities to find good jobs in various sectors, but the quality of life is every bit as good as in the rest of the country, yet at a more affordable price than the more populous provinces such as Ontario or British Columbia.
Global Talent Stream
If you have an in-demand talent in the tech sector, have a job offer in Canada, and have at least five years of work experience or more. You may want to ask your employer if they can apply for fast-tracked visa processing through the Global Talent Stream (GTS). The great part about the GTS is that your visa can be processed in as little as two weeks!
Temporary Foreign Worker Program
The Temporary Foreign Work Program (TFWP) is split into two sub-categories or streams, namely the High Wage Worker Stream and the Low Wage Worker Stream.
Canadian employers wanting to employ temporary foreign workers must apply through a TFWP stream that supports their hiring needs. They must make sure they meet all the requirements to compile a winning LMIA application for Employment and Social Development Canada (ESDC).
If you first want to see if the country is the right place for you and your loved ones to relocate to, then why not take a temporary job offer to work in Canada before immigrating right away? You will enjoy faster processing times and may be eligible to apply for permanent residency once you've accumulated enough Canadian work experience. Programs such as the CEC allow you to apply after just one year of working in Canada. Various provincial streams, such as the Saskatchewan Experience Class, could give you Canadian permanent residency after as little as six months.
Russians in Canada
According to the 2021 Canadian Census, there are 548,140 Canadians of Russian descent. The Statistics Canada data also revealed that Russia was the place of birth for 81,840 immigrants, with 10,905 recent immigrants having been born there.
Some of the most notable Russian immigrants and Russian Canadians include:
Grand Duchess Olga Alexandrovna of Russia - the youngest sister of Tsar Nicholas II of Russia
Michael Ignatieff - Author, journalist, academic, and politician
Elena Lobsanova - Ballerina
Andrei Markov - Ice hockey player
Elena Semikina - Actress and beauty queen
Sarah Polley - Actress
Lyudmila Korchagina - Runner
Why Immigrate to Canada From Russia?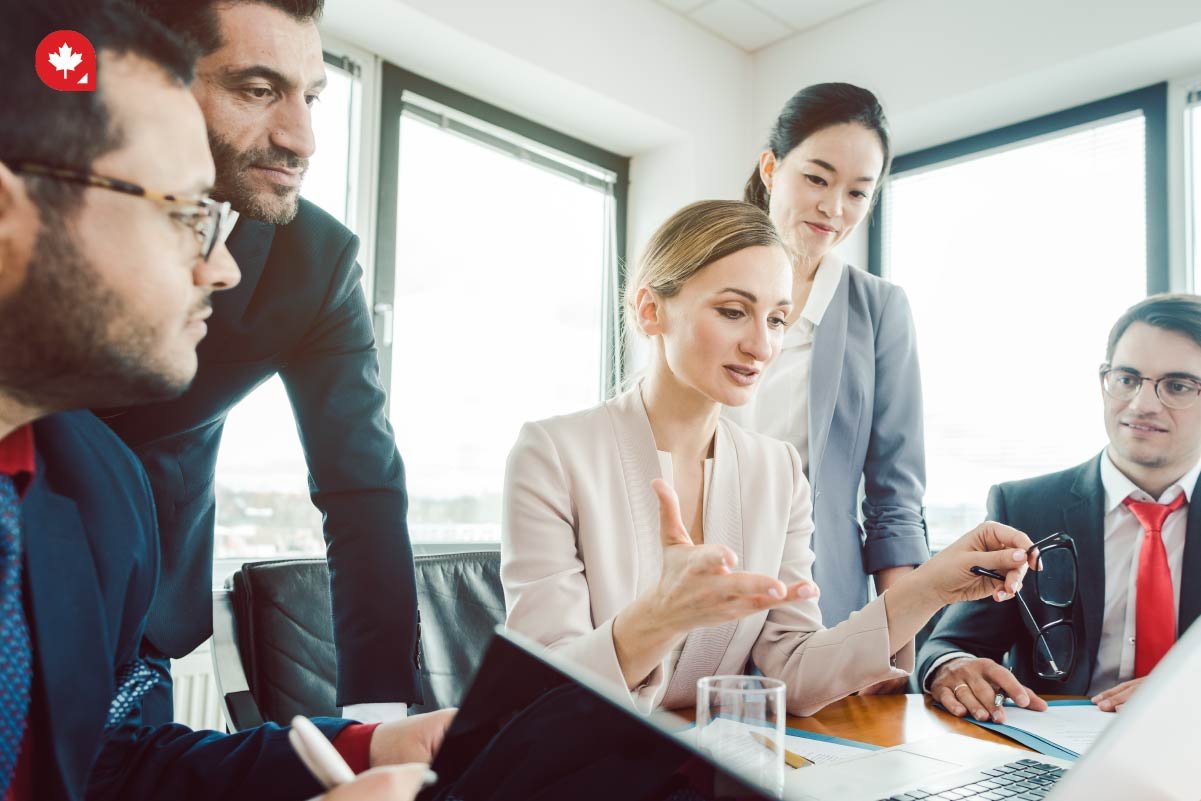 The benefits of living in Canada are countless. But look at some of the main reasons this North American wonderland attracts thousands of newcomers each year:
Canada has a liberal government
The economy is stable and booming
It is one of the safest countries in the world
Multiculturalism is celebrated here
There are close to one million jobs available
Schooling is free up to high school level
Citizens and permanent residents have access to universal healthcare
Job Opportunities For Russians in Canada
Canada has plenty of great opportunities for foreign workers looking for a new start abroad, especially for skilled and experienced Russians in the following field of expertise:
Ship Captain
Pilot
Mining Sector - engineers, supervisors as well as drillers and blasters
Healthcare (especially nurses and doctors)
Home support and childcare workers
Construction site managers
Electrical engineers
IT Sector - programmers, analysts, and web developers
Dentists
Your Canadian Journey from Russia Awaits
Uprooting your life and moving to a new country is a big decision. But with so many reasons to say yes to a new chapter in Canada, there's no time like the present to get started. With drawcards like job opportunities, a better quality of life, access to healthcare, education, and a safer setting for you and your loved ones, what are you waiting for? Connect with one of our Regulated Canadian Immigration Consultants (RCICs) for guidance on how to immigrate to Canada from Russia today.
FAQs
What is the Fastest Way to Immigrate to Canada From Russia?
The fastest option is Express Entry, as processing takes around six months.
How Can I Check my CRS Score if I Choose the Express Entry Pathway to Canada?
You can make use of our CRS calculator.