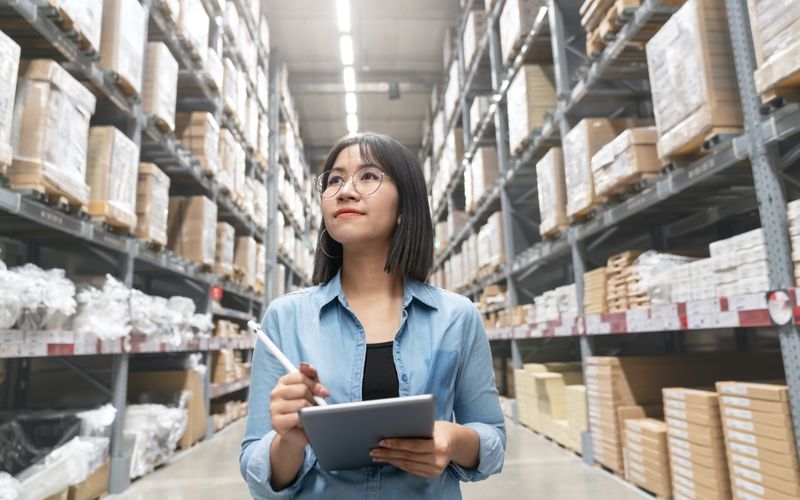 It's no secret that Canada has one of the best immigration systems in the world and is actively seeking skilled foreign workers to join its diverse community. But what if you're a self-starter?
The truth is that most people don't realise that there are plenty of business opportunities in Canada as well as various pathways to getting permanent residency in Canada just by bringing their innovative entrepreneurship skills with them.
Interested in expanding your business in one of the most dynamic countries in the world? Let's take a look at the top 5 start-up businesses opportunities in Canada for immigrants and how your venture could help you immigrate to Canada.


Top 5 Start-up Business Opportunities in Canada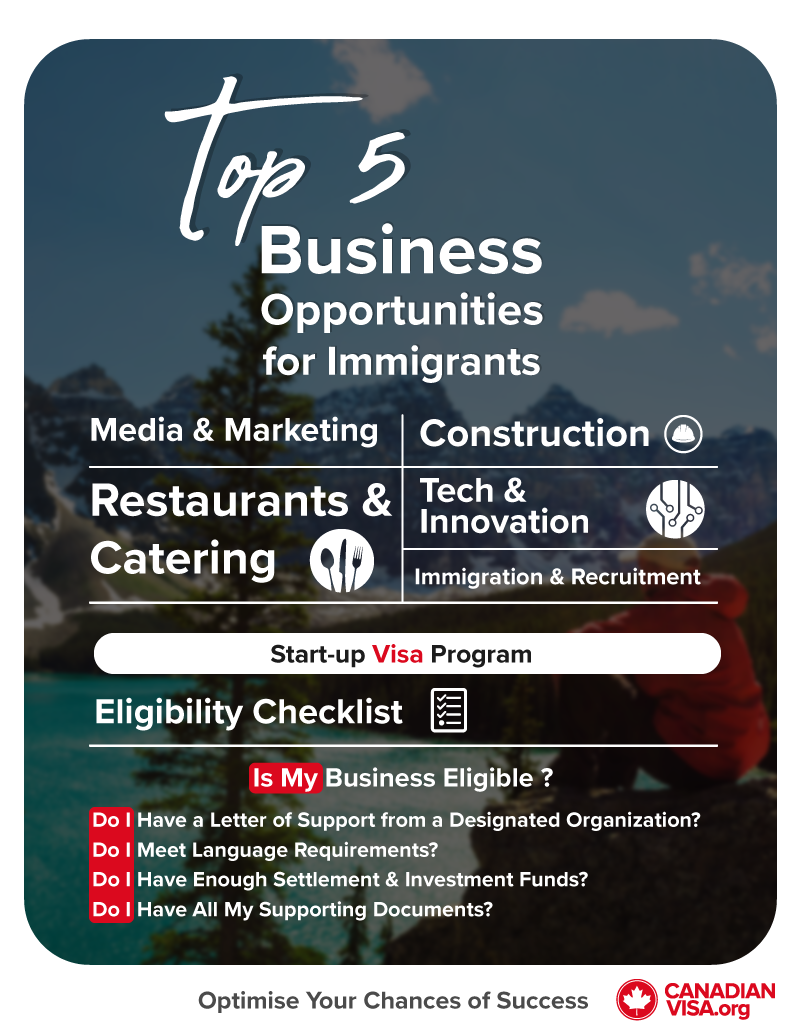 Canada is predominantly known for its agricultural, forestry and mining sectors and more recently for its medical cannabis industry but these are big multimillion-dollar industries, which leave the question, "Is there a place for small businesses in Canada?
The answer is a resounding yes! In fact, the majority of businesses in Canada are small to medium size and 98 percent have less than 100 employees.
Here are your top 5 picks for business opportunities in Canada and stories of those who have found success since immigrating to Canada.
Media and Marketing
Canada's creative industry is fast becoming one of the sectors to watch. It is the 3rd most filmed country in the world, employs approximately 181 thousand people and is extremely cost-effective and innovative, which is what makes it such a great investment opportunity or business immigration options. But this industry is not limited to investors. Meryam Joobeur, originally from Tunisia moved to Montreal to pursue her dream of working in cinema. She graduated from Mel Hoppenheim School of Cinema and went on to win the Toronto International Film Festival Award for her short film, Brotherhood in 2018 as well as received a nomination for an Oscar for Best Live Action Short Film in 2020. The film has since won 75 prizes at over 150 festivals both nationally and globally. She is currently working on a feature version among other exciting projects.
Construction
As development in Canada moves full steam ahead, there is a growing need for construction companies of all sizes. Magnum Construction Services is a special story in that founder, Mai Eilia came to Canada with her family as a refugee from Aleppo, Syria and launched her home renovation and interior design company just 4 years after moving to Canada through the help of a national non-profit organization, Futurpreneur Canada. Although coming from a marketing and media background, she had plenty of business experience and after meeting her husband Josef Pharaon, who worked in home renovation, became a husband and wife powerhouse in the construction sector of New Westminster, British Columbia. MCS is an extremely successful business and is currently nominated for the Best Immigrant Entrepreneur Award in BC.
Restaurants and Catering
There are many success stories of immigrant business owners in Canada, but probably the most well known is that of chef, restaurateur, cookbook author and TV personality, of MasterChef Canada fame, Claudio Aprile. Born in Uruguay and raised in Toronto Aprile attributes most of his success to his mother, who immigrated to Canada when he was just 4 years old and raised him as a single parent. With 30+ years of experience under his belt, he has gone on to open various restaurants, including Colborne Lane in Toronto(2007-2013), Copetin Restaurant and Bar (2017 -2019) as well as Xango (2019-present) located in the heart of King West, Toronto.
If starting a restaurant is not your forte why not consider starting your own food truck business in Canada? It is currently a $325 million industry with the benefits of lower overhead costs, higher turnarounds and more flexibility.
Tech and Innovation
British Columbia is a prime location to relocate to when immigrating to Canada if you are serious about launching your tech company. It is a tech hub and is where you will find other like-minded talent to network with, especially as a newcomer. One such innovative individual is Pilar Portela, who after moving to Canada from Latin America started her own company in 2017 known as 14C Innovation. Her company collaborates with technology partners to design, create and supply industrial solutions to the mining, forestry, energy and agricultural sectors. Since its inception, it has gained more than 1 million in sales in its first 2 years. Portela is also very involved in community work and lends a hand to help other Latin American families immigrate to Canada's Rural communities.
Immigration and Recruitment
After immigrating to Canada yourself, you may find that you want to help others do them, in fact, one of RCIC is an immigrant himself and has chosen to devote his time to help others on their journey. One example of an immigrant success story is that of Arlene Ruiz, who after migrating to Canada from the Philippines to study at Saskatoon Business College in 1997 (Saskatchewan) as well as further her studies at Ashton College (Vancouver) in 2012, decided to start her own immigration and recruitment company. She has since gone on to receive a Consumer Choice 2020 Award and is currently nominated for the Saskatoon Achievement in Business Excellence Awards (SABEX).
For more information on How to Immigrate to Canada in 2020, visit our blog here.
How Do I Immigrate to Canada with my Start-up Business?
The first step to immigrating to and starting a new business in Canada is to know whether or not you are eligible.
Am I Eligible?
The Start-up Visa Program allows you to gain permanent residency in Canada if you have an innovative business venture that can compete on a global scale and will create jobs for Canadians. You will, however, need to ensure that you meet the following basic requirements of the program:
Have a qualifying business - have the support of a designated organization and actively be involved in the management of the start-up;
Have a letter of support from a designated organization - an approved business group that has agreed to support or invest in your start-up;
Meet the language requirements - minimum CLB5 level; and
Bring Enough settlement funds - $12,960 + $3,492 for each family member.
Need help getting started? Our team of professionals are here to guide you on your way to starting a new life in Canada.


We Can Help You Find Your Pathway to Canada
Applying for a visa can be time-consuming and confusing. With strict deadlines, procedures and requirements to adhere to, it can be easy to make a mistake that could cost you your chance to immigrate to Canada. But with the guidance and assistance of one of our knowledgeable Regulated Canadian Immigration Consultants (RCIC's), the process will be stress-free.
When you choose to use our expert and government trusted services, you will receive:
An in-depth eligibility assessment
Guidance on which of 100+ immigration programs and visas to choose from;
An immigration plan tailored to your individual needs;
A review and submission of all application forms and documentation; as well as
Support through every step of the application process.
All you have to do is fill out our application form to receive your eligibility assessment and let us take care of the rest. It's just that simple! Your Canadian journey starts here.
Be sure to follow us on Facebook, Twitter, LinkedIn and Instagram to stay up to date on Canadian immigration and visa news.